Are you a fan of superheroes? If you do, then you'll love this game called Ice Man 3D where you can freeze enemies instantly using your hand! Complete levels now!
Information of Ice Man 3D
| | |
| --- | --- |
| Name | Ice Man 3D |
| Updated | |
| Compatible with | Android 4.4+ |
| Last version | 2.0 |
| Size | 123.18 Mb |
| Category | Casual |
| Developer | Lion Studios |
| Price | Free |
| Google Play Link | |
| MOD | Unlimited gold, No ads |
We're so used to seeing superhero shows and movies now that they've become part of our culture. It's not a surprise that we love them since we live in a world where crime and violence is common. We love people who show justice even if it means that they have superpowers. But today, you can take the part of a superhero in Ice Man 3D where you can blast enemies using your powers! Freeze them to death and them shoot them with laser beams!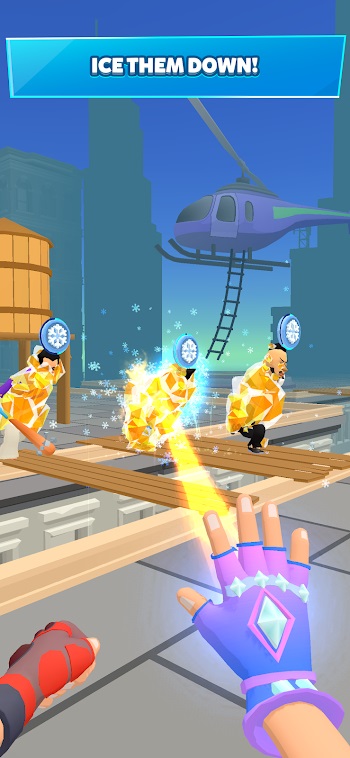 Have fun going against tough opponents in the game with different levels. Your enemies are bad guys who love doing all sorts of bad things to innocent people! Don't show mercy and battle bandits and bosses in this game now. There are plenty of skills and superpowers you can unlock as well as cool skins!
Become A Cool Superhero
When you look around at our society today, we have a lot of modern-day heroes. There are police, soldiers and firefighters who protect us from all sorts of threats. We're literally living in a world where heroes are everywhere just as the bad guys are everywhere. But if you wanted to live your life as a superhero, you can enjoy the game Ice Man 3D. This is a game that allows you to shoot ice beams on your hand to annihilate enemies!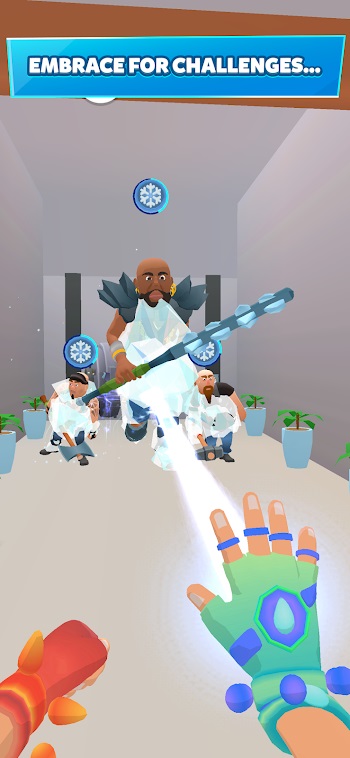 Aside from that, you can shoot laser beams on your left hand while the bad guys are frozen. Perform insane combos now and show your powers to your enemies! There are a lot of bad guys out there that needs to be punished. This is an epic game that lets you live your dream superhero life easily. You'll be facing a lot of challenges so you need to be quick and decisive!
Have fun switching between your powers in mid-game and even unlocking new ones. There are also a lot of cool skins here that add to the cool effect.
Ice Man 3D Features
If you love superheroes, then you're a simple man. In Ice Man 3D, you can get instant entertainment as you fight with enemies!
Freeze Enemies – If you're a huge geek when it comes to superhero films, then you know that there are a handful of superheroes who have ice and laser capabilities. One of the coolest and most popular one is definitely Iron Man. In Ice Man 3D, you get to shoot powers out of your hand and freeze opponents instantly. Then, you can use your other hand to shoot laser beams to shatter the opponents while frozen. Combine different powers to achieve different effects easily now.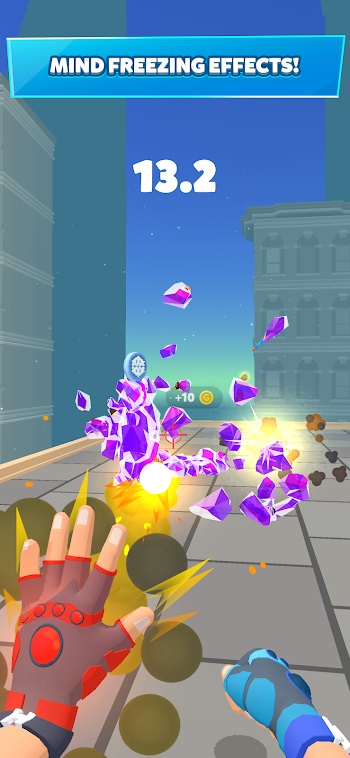 Here, you'll face many dangerous opponents with different weapons. You just need to keep your distance while you use your powers on them! They're no match for your ice and laser powers. You can also attaint temporary skills such as a FrostNova and similar skills. Earn money after every successful level and fight stronger opponents now.
Fight Different Opponents – In this world, there are a lot of bad guys who wants to do harm to the people. As a superhero in this game, it's your job to stop them at their tracks using your powers! In here, you'll face different opponents in various levels of the game. As you go up, you'll face tougher enemies with bigger numbers. Also, you'll face against different bosses that leads his minions to do different crimes.
Superpowers and skills – In Ice Man 3D, you'll have 2 powers which is fire and ice. They are two polar opposites but you can use them on top of each other to get the desired result. First, you can freeze your enemies in their tracks using your ice power. Then, you can shatter them using your laser beams easily. There are also temporary powers in the game which includes hail storms and similar ones.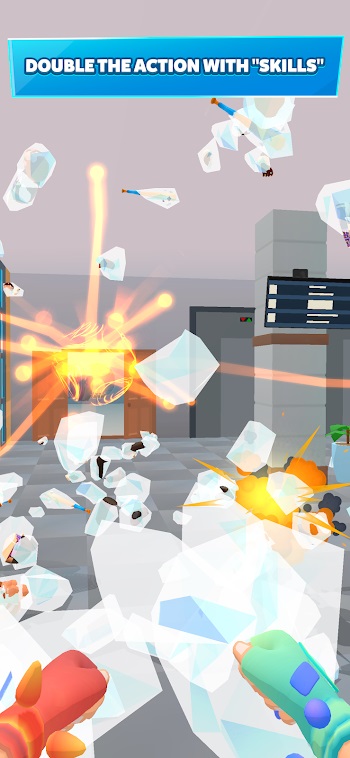 Unlock cool skins – Then, you'll also enjoy unlocking cool different types of your powers. At the shop, you'll see different versions of your ice and fire projectiles. They range from blue crystals to even green ones for the ice. Then for the fire one, you can unlock different types that show off different effects. Although these skins are just for display, they look cool nonetheless.
Cool graphics – This game holds one of the most spectacular graphics for a superhero one. You will have fun with your powers as they're responsive and realistic. Teach the bad guys a lesson now!
Download Ice Man 3D Mod APK – Latest version
Become the superhero you've always wanted to be in Ice Man 3D! Show off your powers to the bad guys!