Download Find the Alien Mod APK Unlimited money Latest version for a brain-challenging imposter game. You'll find aliens, eliminate them, and save the world from a lethal alien attack.
Information of Find the Alien
| | |
| --- | --- |
| Name | Find the Alien |
| Updated | |
| Compatible with | Android 5.0+ |
| Last version | 1.83.12A |
| Size | 63.68 Mb |
| Category | Casual |
| Developer | MOONEE PUBLISHING LTD |
| Price | Free |
| Google Play Link | |
| MOD | Unlimited money |
Find the Alien APK is a game where you play as a detective to find and eliminate aliens disguised as humans. In each round, you must use your deduction skills to analyze the behavior and features of each character to determine who is an alien imposter.
Players will have a limited time to search for clues and come up with a final decision on who the alien is. As such, you must always stay alert and quick on your feet to save the world from a deadly alien attack.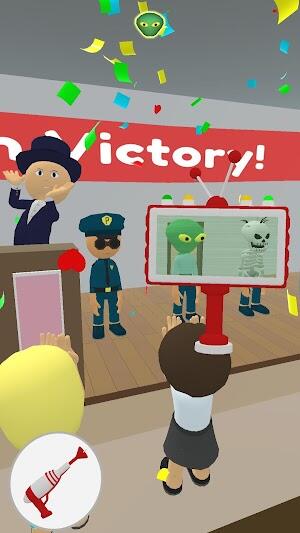 The game's graphics are well-detailed, and its gameplay is plain sailing, making for an immersive gaming experience. You will never get bored with the various levels and challenges presented in this game.
Besides, the game is super lightweight (70MB), ensuring smooth functioning without taking up too much storage space on your device. Any device using Android 5.0+ can easily install and play Find the Alien APK for Android.
Find & Eliminate Imposters
Your primary duty in this game is to save the world from seemingly harmless aliens disguised as humans. It will be difficult to differentiate them from innocent civilians, and you must use your wit and deduction skills to find evidence.
However, your targets are dangerous, and they won't give up without a fight. You can use various weapons to eliminate them and prevent a potential disaster from happening.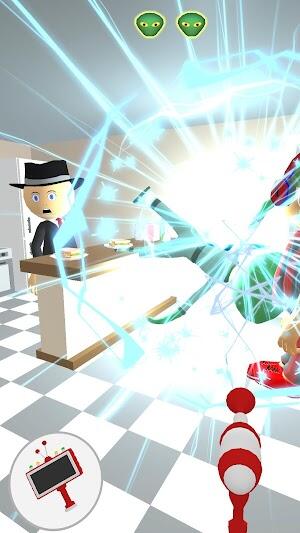 Whenever you unmask an alien, you will earn points to unlock new levels, weapons, and characters. Ensure you complete every mission to progress through the game and become a top detective. This is the only way to earn accolades and prevent the aliens from taking over the world.
How to Identify Imposters
This game offers a blaster and a UFO scanner that can help you detect aliens. When you scan with the UFO scanner, it will show the true identity of any aliens hiding among the crowd.
To catch suspects red-handed, you must also pay attention to their behavior and features before using your tools to confirm their alien status. It is critical to always stay alert and observant since one wrong move can cost humanity's existence.
The catch is aliens are extremely good at hiding their true form and will use various tactics to deceive you. As such, always trust your gut feeling and instincts in determining who the imposters are.
Some will even be doctors, policemen, and other authorities who can easily manipulate and deceive you. As such, never neglect anyone and always investigate all suspects thoroughly before making your decision.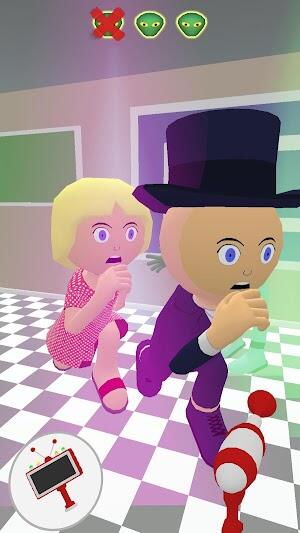 Once you identify one, use your blaster to eliminate them before they harm anyone else. It will be a super fulfilling and satisfying experience as you save the world from imminent destruction.
Unlock New & Powerful Blasters
In this game, your weapon arsenal is crucial for finding and eliminating aliens. As you level up and earn points, you can unlock various blaster types. Each weapon has its unique abilities, allowing for greater flexibility in gameplay.
You can also upgrade your weapons to make them even more powerful against the aliens. This will require in-game currency, which can be earned through completing levels or purchasing with real money ($2.99 per item).
Numerous Levels to Explore
This game offers many levels and challenges to keep players engaged. You will be transported to various locations, including crowded cities, mysterious forests, and abandoned factories – all with hidden aliens amongst the crowds waiting to be found.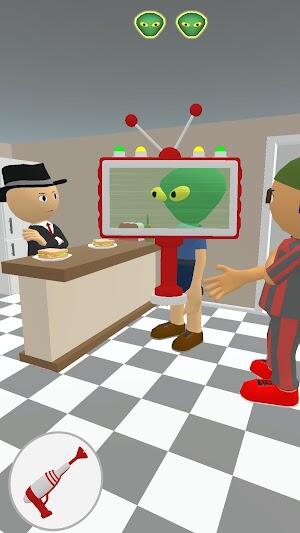 Each level presents unique obstacles and challenges, ensuring that gameplay never becomes repetitive or boring. Some even have time constraints, adding to the thrill and urgency of finding and eliminating aliens.
Overall, the game's levels are well thought out and will provide endless entertainment. Ensure you immerse yourself fully in the game to catch all imposters and earn treasures.
Other Exciting Features of Find the Alien Game
Outlanders in Different Forms. In this game, outlanders take on various forms and identities, adding to the excitement of catching them. Some may even be disguised as animals or inanimate objects. As such, you should never let your guard down and always stay vigilant.
Unlock New Locations. This game offers numerous locations to explore, offering a diverse and immersive gaming experience. As you progress through the levels, new locations will be unlocked for even more adventure.
Master Alien's Tactics. As you progress through the game, you will learn, and master various tactics used by aliens to hide from detection. This allows for a greater understanding of their strategies, making it easier to expose and eliminate them at future levels.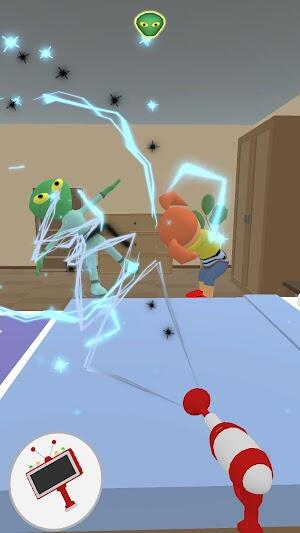 Rich Storylines. This game offers various intriguing storylines that will keep players hooked and engaged. From uncovering secret conspiracies to thwarting alien invasions, the game's plots will provide an immersive and exciting gaming experience.
Beautiful Graphics. The game's graphics are stunning and visually appealing. The characters and environments are incredibly detailed, allowing for a more immersive gaming experience. You will interact with realistic and lifelike elements, making it easy to get lost in the game's world.
Simple Controls. This game offers easy controls, allowing even novice players to easily navigate through the game. Commands can be executed with a few taps on your device's screen, making gameplay smooth and seamless.
Find the Alien MOD APK for Android
The Find the Alien MOD APK unlimited money version offers improved gameplay and convenience. With unlimited money, players can easily upgrade their weapons and unlock new levels without the need for in-game currency or real money purchases.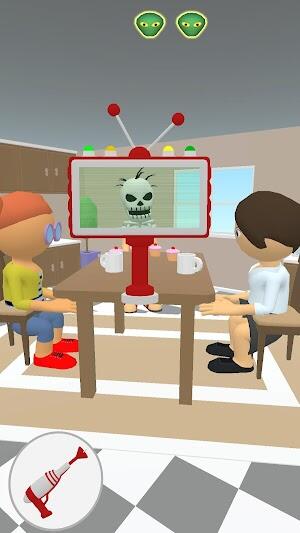 The MOD APK version provides unlimited energy, allowing players to continuously play the game without the need for breaks or waiting periods. You will also enjoy an ad-free gaming experience, making for smoother, hassle-free, and more enjoyable gameplay.
Conclusion
Find the Alien APK is a thrilling and exciting game challenging you to find and eliminate aliens disguised as humans. With numerous levels, the game offers endless entertainment and immersion.
You can also download the MOD APK version for improved gameplay. It offers unlimited resources and an ad-free gaming experience, letting you enjoy the alien-hunting adventure hassle-free.