Are you a massive fan of Mr. Beast? In Finger on the App 2, you can win $100,000 just by keeping your hands on the app longer than others! Will you participate now?
Information of Finger On The App 2
| | |
| --- | --- |
| Name | Finger On The App 2 |
| Updated | |
| Compatible with | Android 6.0+ |
| Last version | 2.0.4 |
| Size | 113M |
| Category | Casual |
| Developer | Beast Interactive, LLC |
| Price | Free |
| Google Play Link | |
| MOD | Unlinited heart |
Unlinited heart (start game with 3 heart)
About Finger On The App 2
Throughout the YouTube history, there have been many trending creators that have made waves online. But now, it seems that this time is for Mr. Beast thanks to his insane challenges and gift-giving galore. This YouTuber is most known for his crazy videos such as giving away cars for free or opening a restaurant that pays people to it.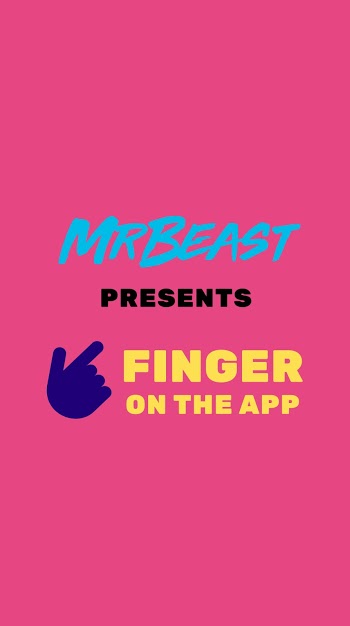 But in Finger on the App 2, you get a chance to win $100,000 just by keeping your finger on the app for as long as it takes. Created by Beast Interactive LLC, this is a game that challenges everyone! As long as you're 18 years old and you're residing in the U.S.A, Canada and Mexico, you have a chance to win real money! Will you take this insane challenge today?
The Most Insane Challenge
If you love YouTube, then there's a high chance that you might be subscribe with Mr. Beast. Or, you may have seen his videos seeing as they make millions of views every time. His videos are all insane as he always tries to spend hundreds of thousands of dollars to even millions! But what makes him popular is that he likes to give people money for free. Today, he has over 55 million subscribers and growing!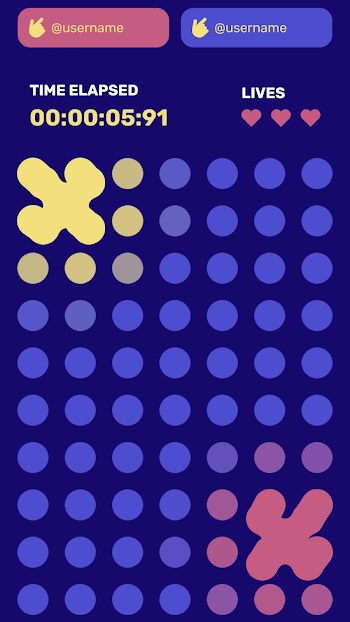 If you've always wanted a shot at receiving free money from hm, this is your golden opportunity! Now, you don't have to participate in a Mr. Beast video rather, you can just download Finger on the App 2! This app is the brainchild of Mr. Beast himself as he makes it possible for people to win real money by winning an insane challenge. Here, there will be thousands of people participating and only one person can win. The last one person to leave his hand on the app wins $100,000!
Aside from that, you can battle other people to get cookies as prize which is the life system in the game. Will you be able to take this challenge?
Finger on the App 2 Features
If you're a huge fan of Mr. Beast, then you know that he doesn't joke around when he says he'll give people money. Finger on the App 2 is the living proof of that!
Win Real Money – If you are watching YouTube videos every day, then you must know who Mr. Beast is. He has one of the most subscribed YouTube channels ever since he has over 55 million subscribers right now. He's most known for his crazy videos that are always out of this world. There are times where he spends a million on lottery tickets, spent 24 hours on a doomsday bunker, gave his credit card to people and more!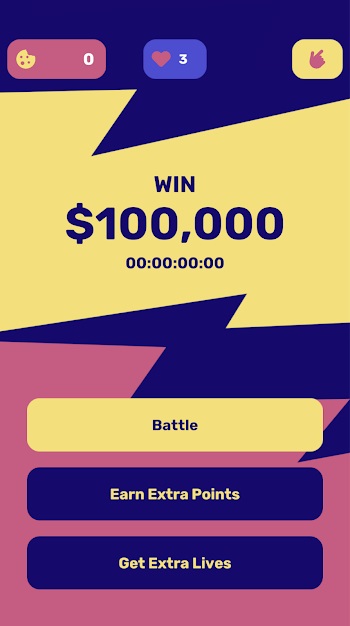 Simply put, he's all about the most insane challenges ever and the views he's getting are also unreal. On average, he gets anywhere from 20 million to 80 million views per video! This is why Finger on the App 2 is the best app for you to download if you have nothing better to do. Here, you get to participate in a challenge that has a prize of a hundred thousand dollars!
Insane Challenge – In this app, the challenge is as simple as the title of the game. You just need to keep your hand on the app until you're the only one left! But of course, it wouldn't be that easy as there are thousands who will join and they're all ready to win. It can take hours or even weeks for someone to win in this app! You may need to be ready to not sleep continuously for days to get a chance to win $100,000!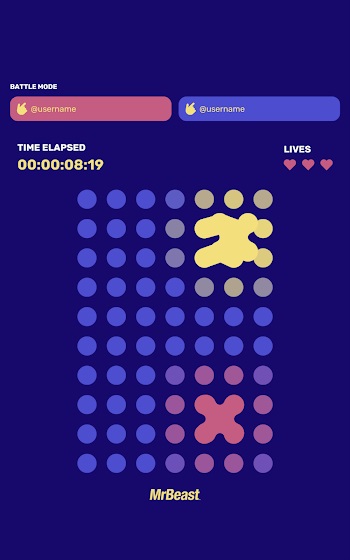 Eligibilities – But of course, not every Mr. Beast fan has a chance to participate in the game. But if you're over 18 years old, you have a chance. Provided that you live in the following areas: USA, Canada (Except Quebec) and Mexico. Once you verify that you're eligible, go ahead and participate in this insane challenge now!
Multiplayer challenges – You need to take note that there isn't going to be a challenge to win $100,000 every day. Mr. Beast announces these challenges ahead of time so you can only wait. But while doing so, you can participate in multiplayer challenges and earn cookies! Fight against real people online so you can practice what it's like doing the actual thing.
Download Finger on the App 2 Mod APK – Latest version
Do you want to be able to win $100,000 through an app? Download Finger on the App 2 now and keep your finger on your phone!