Want to play a prank or share a funny clip with your friends? Try Wombo AI Mod APK today and instantly get the best selfies that sing! Choose from popular tracks and enjoy!
| | |
| --- | --- |
| Name | Wombo Ai |
| Updated | |
| Compatible with | Android 5.0+ |
| Last version | 3.1.1 |
| Size | 27.06 Mb |
| Category | Entertainment |
| Developer | Wombo Studios Inc |
| Price | Free |
| Google Play Link | |
| MOD | No watermark, Premium |
No watermark
Premium unlocked
There are so many ways to have fun and to laugh using the internet today. Often times we scroll on our social media feeds and see some funny memes here and there. But there are also websites and videos dedicated to making us feel good and laugh. But what if you have an app that can instantly make any photo not boring? Wombo AI is an advanced app that can make any selfie sing!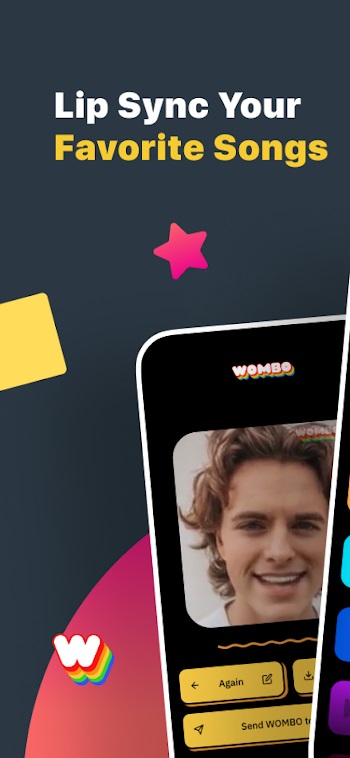 If you've heard of the deep-fake technology before, then you already know how this works. Essentially, it makes your selfie blend into a video of someone singing. You just select a song and the result is a fun clip that you can share to anyone! This works best if your mouth is closed and if you take the selfie in the app.
Make any Selfie Funny
Sure, selfies have changed the game in the 21st century as they helped shaped how we take pictures today. We've become vainer and we've posted a lot of selfies since then. But why post boring selfies when you can instead make them sing? If you have no confidence that you can sing yourself, try Wombo AI. This app will make any selfie sing popular songs!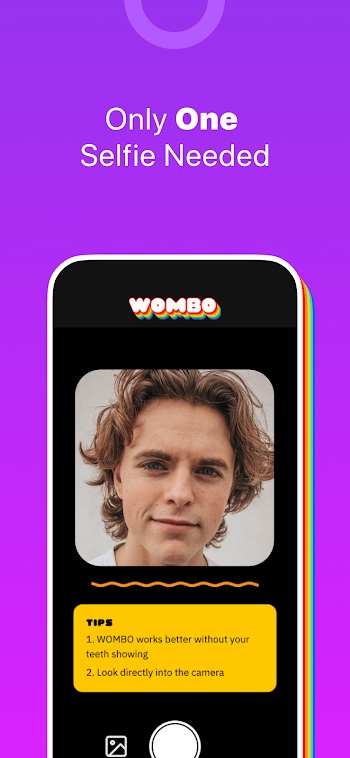 This app is so easy to use, you just need to download it here in this page. Then, take a selfie or upload your own. Ideally, you should take one here to as there are guidelines set in place. After taking your picture, you need to select a song such as Dreams, Dame Dane and many more! Then, you just wait for the app to create the clip and you're ready to go.
Watch as your selfie turns into a hilarious clip of you singing whatever song you selected! Then, share this funny video to your friends or upload it to your social media accounts. Let the whole world laugh or try creating one with your friend's face.
Wombo AI Capabilities
Dying of boredom today? Why not turn an ordinary selfie into a funny clip! Take a photo yourself or of your mate and have fun.
Have fun with selfies – Almost everyone knows how to use a smartphone today. Even kids have smartphones that they use for school or personal needs. It's easy to have fun today and everyone takes selfies regularly too. But what if you can turn ordinary photos into extraordinary clips? In Wombo AI, you get to transform boring selfies into something laughable.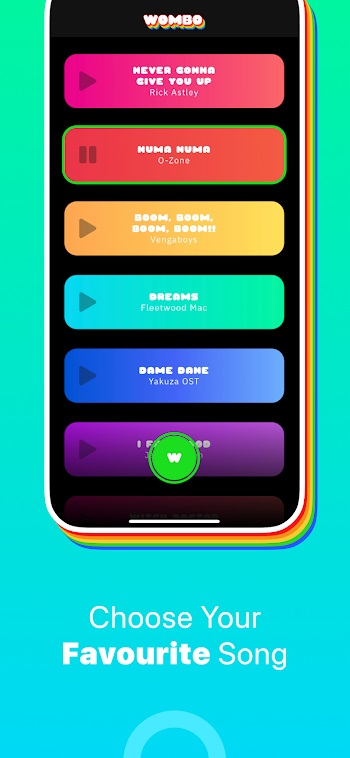 Harness the power of the app and create a lasting clip that can go viral. Here, you can take a selfie and make it sing while doing weird faces. If you're embarrassed to do this yourself, the app will do it for you. What's more is that you can take a photo of anyone you know and play a prank on them! It would look like they're singing when they're actually not!
Choose a viral song – There are so many tracks you can choose from here. From the viral rickroll song Never Gonna Give You Up to Numa Numa by D-Zone and even Dreams – there are so many ways to have fun. Go ahead and select a classic song that would surprise your family and friends. Show off your singing prowess with the help of this app and let them laugh.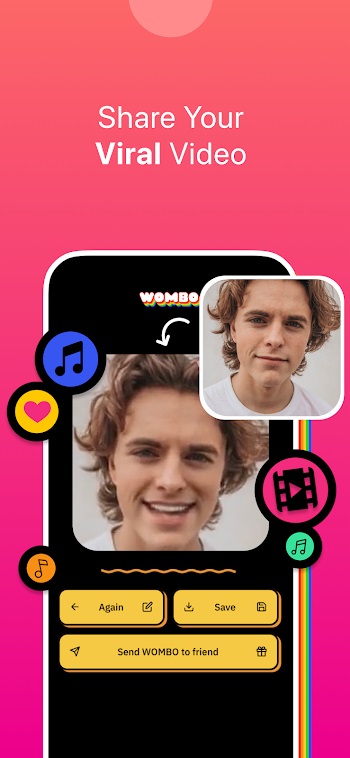 Share your funny clip – After the app does its magic, you can save the clip on your phone! Or, you can try again and take another selfie. Or, you can send the clip to another friend with the app. More than that, the app is easy to use and navigate through so you won't have any trouble creating a funny clip.
Create lots of it - Wombo AI doesn't limit anyone on how many clips they can create. Create one for your whole family and your friends if you want! The funnier clips there are, the merrier. Experiment with different selfies and poses and get different results. You can even use a photo of a celebrity and fool the internet if you wish!
Download Wombo AI Mod APK – No watermark
It's now easy to make anyone instantly sing with Wombo AI! Take a selfie and select a song and then share!