Download WiFi Map Tripbox Mod APK latest version and connect your Android devices to the internet fast. The APK maps thousands of WiFi passwords for instant connections.
Information of Wifi Map Tripbox
| | |
| --- | --- |
| Name | Wifi Map Tripbox |
| Updated | |
| Compatible with | Android 4.4+ |
| Last version | v6.2.4 |
| Size | 74 MB |
| Category | Tools |
| Developer | WiFi Map LLC |
| Price | Free |
| MOD | No MOD |
WiFi Map Tripbox is a social network platform where users share WiFi passwords of public places. It is designed to help you access internet without having to ask for a password.
The application is crucial for visitors to new towns and cities. Where there may be gardens with free WiFi, you'll find it rough if you find no one to help you with the password. It becomes worse when there is a communication barrier due to language differences.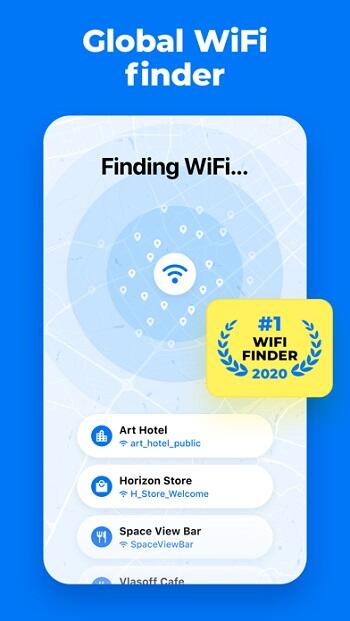 If you've found yourself in such scenarios, then you should get the WiFi Map Tripbox APK download for Android. You will use WiFi anywhere and everywhere you go without a hassle.
How WiFi Map Tripbox Works
WiFi Map Tripbox works by connecting users to the closest internet hotspot. However, the user must have a WiFi Map Tripbox APK installed on their phones. If you want to get the best out of this application, you should follow the following steps:
Download the WiFi Map Tripbox APK Latest Version. Navigate to Google Play Store and search for the app on the search bar. Click install and open it. If you're downloading the app from third-party sources, you should navigate to your device's settings and enable download from unknown sources.
Turn on Your Location. For this application to work, you must turn on your phone's location. This enables it to recommend the nearest WiFi hotspots for your consideration.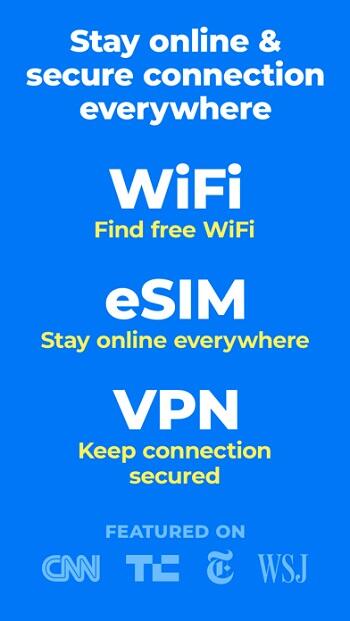 Access the Dashboard. The dashboard is divided into two sections. One containing a map and another with a list of available WiFi connections.
Connect to a WiFi Hotspot. You can connect to a WiFi of choice by simply tapping the map or clicking on it from the list provided. Once connected, you can start enjoying your streaming or web browsing at your convenience.
If you want to get the best browsing experience, you should be near the WiFi hotspot. If you are too far from your favorite connection, you should click on the navigation symbol. This way, you'll be guided to where it is for the optimum experience.
How to Select WiFi Map Tripbox WiFi Hotspot
Selecting the best internet connection will help you browse fast with minimal downtime. However, this can be tricky since you will have hundreds of available connections near you.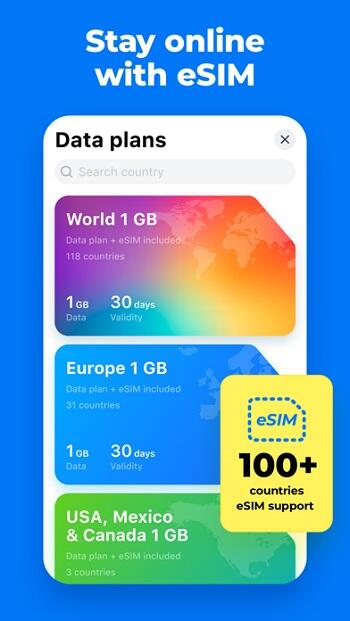 In such a scenario, you will have to examine the specific details of each WiFi hotspot to establish the strongest for your use. Here is your guide on how to get the strongest WiFi connection from WiFi Map Tripbox:
Check the WiFi Speed. When you click on a WiFi hotspot, its details will pop up. Ensure that you check the speed (usually given in Mbps or Mb/s). Speeds of low than 10 Mbps may have downtimes and slow upload times. As such, you should compare the available networks and only select the strongest.
Check Connections History. While this is not a direct performance signal, it can suggest the preferred network in a particular location. For example, if WiFi X has 300 connections and WiFi Z has 26 connections within the same space, then it means that users prefer WiFi X whenever they visit that location.
Test Each Connection. There is no limit on how many WiFi hotspots you can link your device to. As such, you can try several options and only select one that suits your download and upload needs.
When you choose your ideal WiFi hotspot, you should tap on the password button. The password will then pop up to allow you to connect your device and start using the internet.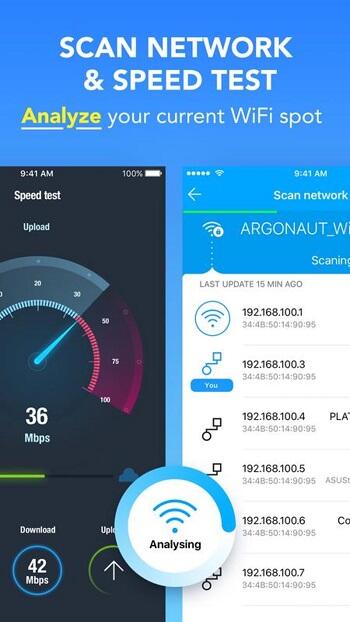 Alternatively, you may choose to connect to the WiFi hotspot manually. In such a scenario, you'll be required to navigate to your WiFi settings and select the WiFi you've identified. Input the password and click on connect.
Unique Features of WiFi Map Tripbox
Wi-Fi Map Tripbox Find Hotspot APK is one of the most important applications for travelers who don't want to use the extra money on data bundles. It helps them connect to various Wi-Fi hotspots without the need to input passwords. These are some of the features that make the application outstanding:
Millions of Passwords Available. The app boasts numerous Wi-Fi passwords from all over the world. It is free to use and get passwords.
Offline Regions. The app allows users to find passwords even when they are offline. However, this option is limiting and you may find outdated data.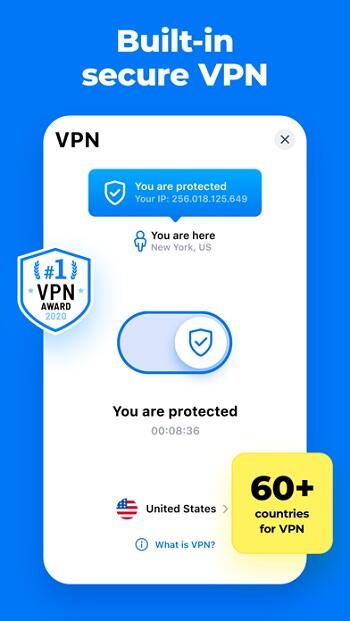 Guided Navigation. The application can guide to where the Wi-Fi will be strong. If you click on to navigate, you will be guided until you get to the best Wi-Fi range.
Detailed Map. WiFi Map Tripbox APK download comes with a detailed map for hotspots and POIs. As such, you can be sure that you'll get all the data you need in an easy-to-understand format.
No Third-Party Adverts. When using this application, you will not come across disruptive advertisements from third parties. Its user interface is clean and easy to access.
Helpful Navigation Folders. The app has popular hotspots, recently connected, and the fastest Wi-Fi folders for easy navigation.
Additionally, WiFi map tripbox find hotspot apk android allows the use of VPN. This is particularly important when using public WiFi. It adds a security layer to your device by concealing your location, thus making it hard for any malicious individual to phish your private information.
How to Share Hotspot Password to WiFi Map Tripbox Mod APK
Sharing WiFi passwords improves user experience by expanding the password database. You can share by clicking the WiFi button and inputting the password.
Conclusion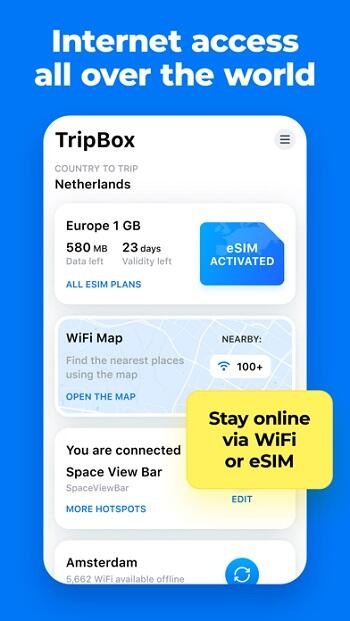 WiFi Map Tripbox APK for Android is a helpful network that links you to all WiFi hotspots near you. It shows the password, and you'll not need to input it manually.
As such, you can use the application wherever you go. Additionally, you can share passwords to enrich it. Download the app today and enjoy an uninterrupted internet connection.