Play PC games with keyboard and mouse on mobile devices using the Panda Mouse Pro Mod APK without activation. No payment is needed for activation. Download it and use it expressly! 
Information of Panda Mouse Pro
| | |
| --- | --- |
| Name | Panda Mouse Pro |
| Updated | |
| Compatible with | Android 4.4+ |
| Last version | 1.6.0 |
| Size | 8.5 MB |
| Category | Tools |
| Developer | Panda Gaming Studio |
| Price | $2.99 |
| Google Play Link | |
| MOD | No Activation |
Would you like to play PC games on your mobile game with all the peripherals? Download the Panda Mouse Pro app by Panda Gaming Studio today. This is a premium app that will cost you about $2.99 on the Google Play Store. However, you will surely not get disappointed.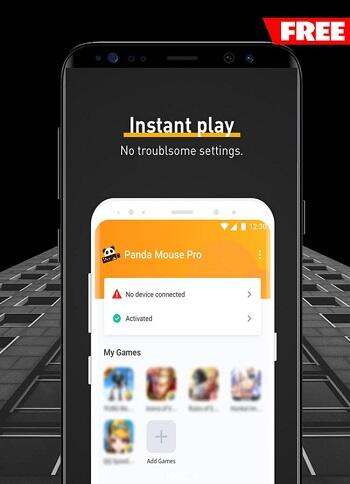 This app is a perfect example of technological advancements in the gaming world. It will help you to enjoy an experience of computer gaming on your smartphone. You can download this application and get the same fluency of computer gaming with your mobile device.
Basically, the Panda Mouse Pro app is a specifically designed key mapper for Mouse and Keyboard. Note that it supports Keyboard or Mouse only and Gamepads won't work. To use the app, you will have to root your device or perform a PC activation.
Enjoy Playing Games with PC Peripherals
As mentioned above, the Panda Mouse Pro app is a designed key mapper for Keyboard and Mouse. Compared to other, key mapper applications, this one stands out as a classical and reliable app. It runs games without cloning your device. In addition, it supports Google Play login and users will never be banned by some games where duplication running is prohibited.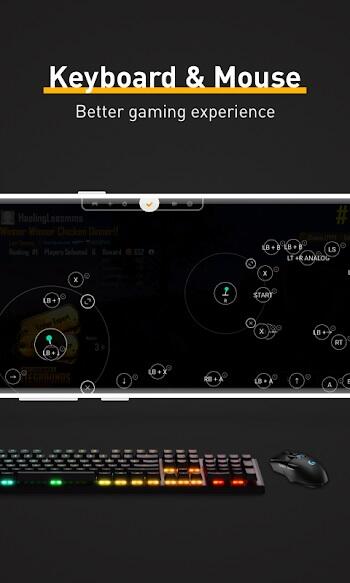 Don't forget that this application only supports Keyboard or Mouse only! Using Gamepad with this application will not work. PC activation will be required. This implies that you must connect your smartphone to a PC before running the Mouse Pro Activator. After the activation, you can go ahead to unplug your phone. If using or launching the app proves futile, don't hesitate to watch tutorials or read more from our collection. Download this app now and enjoy playing comfortably with the help of PC devices.
Panda Mouse Pro Features
You will surely get amazed at the features that this app can offer you! Download and install it now and enjoy all the features it has to offer!
Play PC Games on Mobiles – if you would want to get an opportunity to experience PC gaming on your mobile device, this is a perfect gaming application for you. The application enables you to utilize the controls and tools of a computer while gaming on your mobile device. Moreover, this app will give you a PC-like experience with different tools. Just connect your PC gears with mobile and play like a pro!
Simply and easily connect your PC tools like keyboard, mouse, or joystick, with your mobile through this incredible app. If you have Bluetooth, you can connect them wirelessly so that you don't need any wires and prior set up to start this app.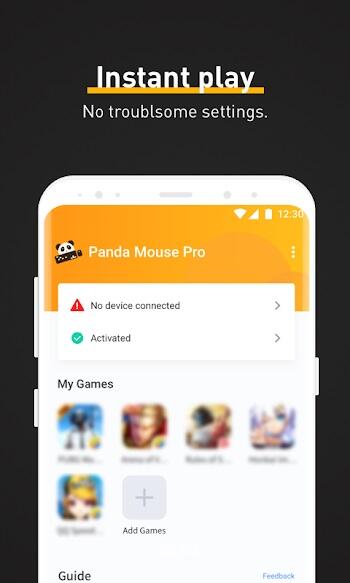 Easy Mouse and Keyboard Integration – Panda Mouse Pro Apk gives users a vast range of configuration settings. With this app, a user can configure the controls of the game in any desired way as far as your gamepad is handy. This should excite lovers of shooter games because they will become easy to be played using the features of this remarkable app.
Without a doubt, most key mapper app allows users to use customized-adjusted buttons on a screen to enhance the gaming experience. This is not left behind since it allows you to configure and make use of your computer's keyboard and mouse in playing your adventurous and interesting games on your Android device. Note that this app supports nearly all brands of Mouse and Keyboards.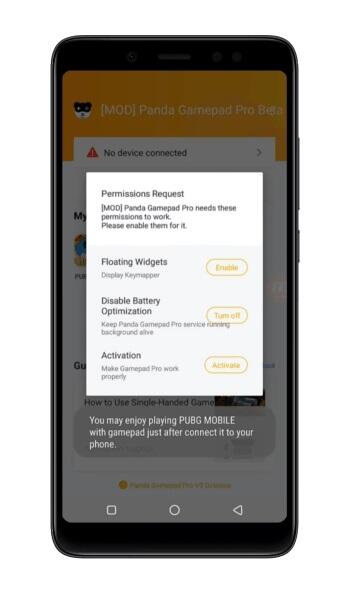 Wireless Connection – this application can connect to your PC equipment without the need for a wired connection. That becomes possible if you have Bluetooth. The best thing is that you don't have to download any other software in order to use this app. It is a stand-alone application that you can use directly without the help of another app. simply launch the app and connect your devices through cable or Bluetooth. Note that you can use the cable as an alternative if your device does not support Bluetooth.
Support Every Equipment – if you are thinking that this app special brand or particular PC peripherals, then you are wrong! The Panda Mouse Pro app supports every kind of PC equipment without selecting the brand or type. Therefore, you can utilize this app in your gaming without the worry that the peripherals you have may not be supported.
Note that the app's latest update is capable of supporting the Android 10 version effectively. That implies that the panda mouse and keyboard pro app can be used on the latest Android version without any issues.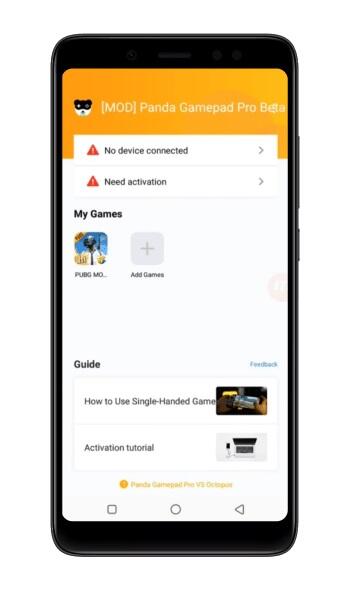 Automated Activation – the Panda Mouse APK offers automated activation. This reduces the frustration of waiting for the full app activation and even adding keys. It has reduced frustration and works well without any issues.
Anti-Duplication and Banning – unlike many other key mapper apps, Panda Mouse Pro will not be banned by the games that do not allow duplication running during gameplay. That is a key difference that lets the user avoid unnecessary mishaps and disappointments.
Download Panda Mouse Pro Mod APK – No Activation
Panda Mouse Pro APK is an unbelievably useful and interesting app for Android, which improves user's gaming experience on Android devices with PC peripherals. Don't hesitate to download the app today!