Download ToT or Trivia APK and start playing the fun-filled This or That game. It will become your favorite in no time.
Information of ToT or Trivia
If you've played and enjoyed games such as Truth & Dare, then you must download ToT or Trivia for Android.
The entire game is really hilarious, and based on answering crazy questions. Don't worry, it has nothing to do with the intelligence, as its objective is to deliver humorous content.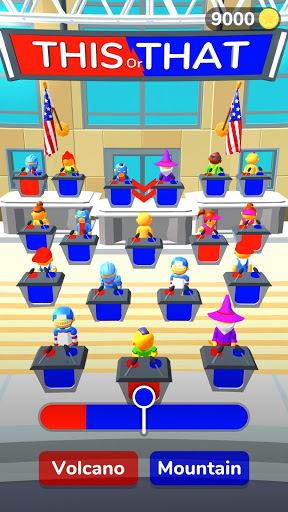 All the graphics are designed in an entry-level plain 3D format. But that doesn't reduce your interest in any manner.
It can easily run on most medium configuration mobile devices, but it's necessary for your hardware to get some rest too.
Truth or Dare style gameplay with the main focus on Truth
In this game, you'll play the character of a 3D stickman. It's all set in a third-person point of view, so you can even see your crazy guy.
The game is set in a room, with a lot of participants in the game of This or That. You being situated on your pod will wait for the guy on the stage to say the question.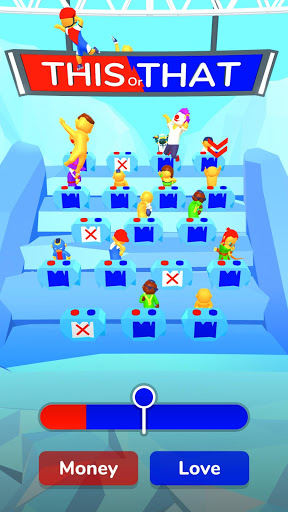 And then, its turn of all the participants including you to choose an answer from the given 2 options. Remember, there will always be 2 options.
In-depth Analysis
Apart from the main gameplay, there are quite a few more stuff, that will excite you even more.
On each correct answer, you'll be rewarded with some coins.
This is a knockout game, where you'll be disqualified as soon as you answer a question wrong. So, on each question fired, all the participants, who chose incorrect answer will get out.
Now its fun and interesting to wait and watch how long you can survive in this trivia.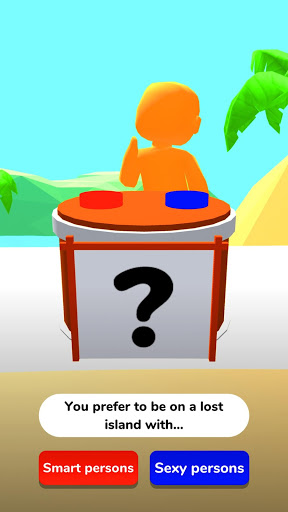 Remember, the questions will be crazy and humorous. You don't need to be Mr. smarty pants to play this game.
Classic 3D graphics
Everything is designed in plain entry-level 3D graphics, which are not much appealing. All the humans are actually 3D stickmen. Remaining all other stuff such as furniture, etc. are all normal and regular 3D shapes.
The color tone is pretty relaxing and fair. Your eyes won't get hurt anytime soon. When talking about the animations, they're pretty average, but that doesn't make much difference here.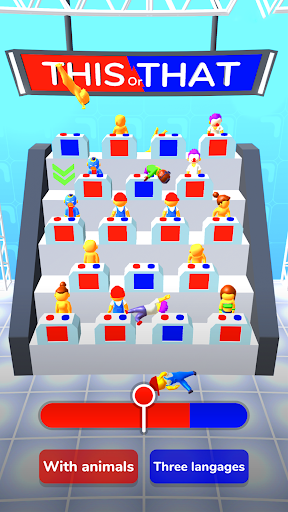 The overall appearance, touch, and feel are rather satisfactory. You won't find any complaints in the front-end though.
Conclusion
Looking for some trivia games with questions based on funny and interesting stuff? Maybe ToT or Trivia APK free download can help. Download now!