Download The Archers 2 Mod APK All weapons unlocked Latest version to become the ultimate arrow and bow master! It has minimalistic graphics and super fulfilling gameplay.
Information of The Archers 2
The Archers 2 APK is a simple casual game offered by BYV. It tests your archery skills to the fullest and has several levels with diverse challenges.
The controls of the game are natural and easy to use. You just need to slide your finger across the screen to aim the bow and release it to shoot the arrow.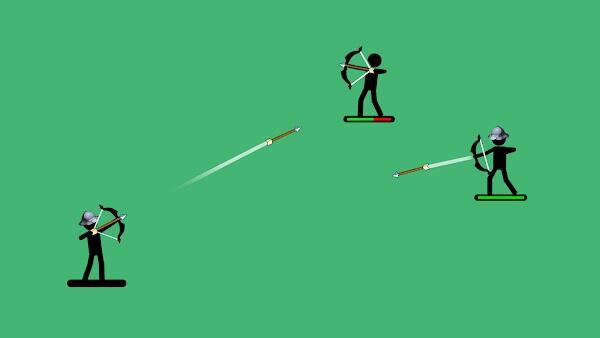 The graphics are simple, colorful, and attractive. This simplicity makes the game light (79MB) and doesn't require a powerful device to run it. You can play it on any Android 5.0+ phone or tablet.
A Simple Yet Rewarding Gameplay
This game is all about shooting arrows at adversaries. You will start by choosing your hero from the roaster of the available ones. Each has unique abilities, looks, and attributes. You can also upgrade them as you progress in the game by spending coins that you earn.
After choosing your character, you will go into battle against other well-skilled archers. You must ensure high-degree accuracy to win the battles. Always remember that your opponents are not going to show any mercy.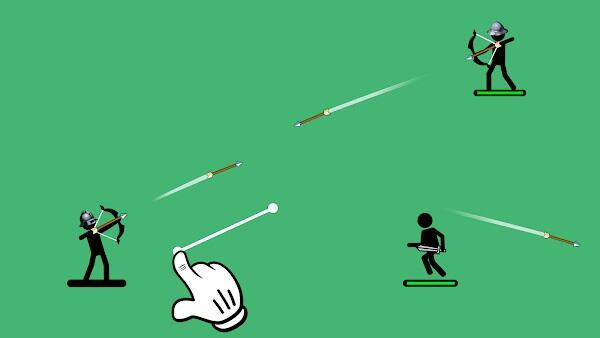 As such, you must unleash the best of your archery skills to come out victorious. Ensure you defend your territory at all costs.
Face Fierce Bosses
When you clear all the levels and become the ultimate archer, you will face bosses in special boss battles. These are powerful opponents that require unique strategies to defeat them.
You must have sharp reflexes, great accuracy, and good hand-eye coordination to beat them. The bosses get harder as you progress in the game. You can use your coins to upgrade your skills and gear to make things easier for you.
Explore New Lands
As you continue playing The Archers 2 APK, you will unlock new lands with different terrains. The three islands up for grabs include:
This island is the epitome of serenity but don't let that fool you. It is full of hidden perils and treacherous traps. The army there is also quite strong.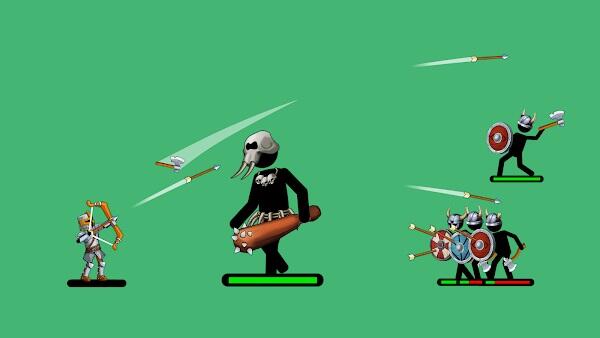 Lava Island. As the name suggests, this place is full of volcanoes that can erupt at any time. The terrain is also very harsh making it hard to move around. Do not lose focus since your primary duty is to conquer the enemy.
Orcs Wood. This is a very dense forest infested with deadly enemies. It will take more than just good archery skills to come out victorious. You must also be very strategic and intelligent.
When exploring these new lands, you will come across different kinds of environments and enemies. Ensure you study and understand them before going into battle. This will give you an upper hand and increase your chances of winning.
Lots of Weapons with Different Abilities
This game has an arsenal of weapons to unlock. Each has unique abilities that you can use to your advantage in battle. For example, the fire arrow can set your opponents ablaze while the ice arrow can freeze them in their tracks.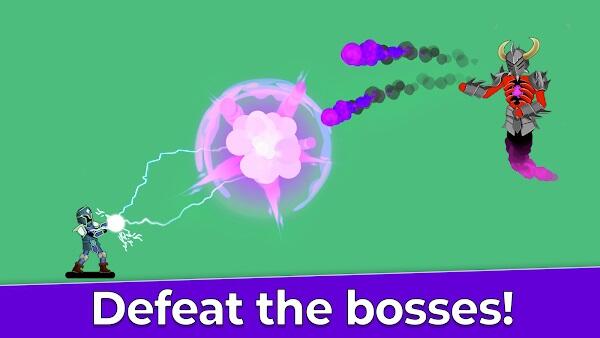 The weapon you choose will determine how you approach and deal with your enemies. You must be smart in your choices to come out on top. Ensure you try all the weapons to see which one works best for you.
Other Features of The Archers 2 APK
Defend Your Territory. While attacking is critical, you should never forget about defending your territory. You must use all the resources at your disposal to build impenetrable defenses. This is the only way to conquer new territories.
Numerous Levels. This game has different levels, each with unique challenges. You must complete one to unlock the next. The levels get more challenging as you progress in the game. This guarantees diversity and keeps you engaged for hours on end.
Top-Notch Archery Physics. This game boasts some of the best archery physics in any mobile game. The developers have done an excellent job replicating the experience of being in an archery battle. The shooting mechanism is also quite realistic.
Play with Friends. While you can play alone, it would be more fun if you played with friends. It adds a competitive element to the game. You must strive to beat your friends and become the ultimate archer.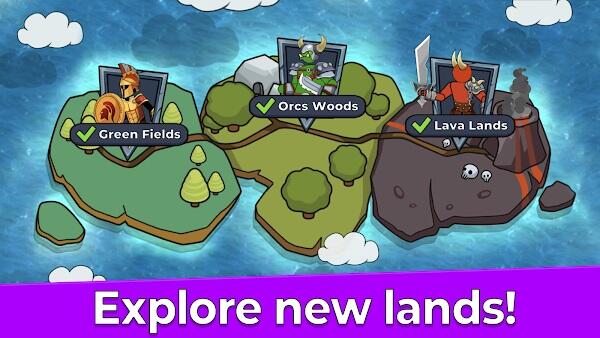 Super Intuitive Controls. This game has super intuitive controls that make it easy for anyone to play. You will not need to go through a learning curve to get used to the controls. However, ensure you choose the right angle and power when shooting your arrows.
Use In-App Purchases. This game has in-app purchases that you can use to buy new weapons and other items. The prices are quite reasonable ($0.99 – $99.99 per item), and you will not need to spend a lot of money to get what you need. More importantly, they are optional, and you can still enjoy the game without them.
The Archers 2 MOD APK Download
If you don't want to use in-app purchases, you can download the Archers 2 MOD APK Unlimited Everything. This MOD has these extraordinary features:
The Archers 2 MOD APK All Weapons Unlocked. All the weapons in this game will be unlocked from the start. You can use any of them without having to earn or buy them.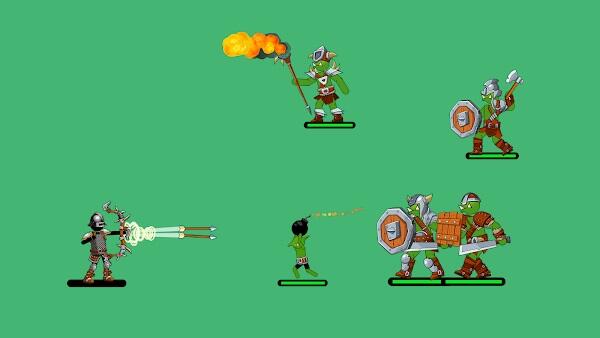 The Archers 2 MOD APK Unlimited Stars and Coins. This game uses stars and coins as its in-game currency. You will have all you need to buy anything you want in the game.
All Levels Unlocked. The Archers 2 MOD APK 2023 will have all the levels unlocked from the start, giving you the freedom to play any level you want.
No Ads. The Archers 2 MOD APK Menu APK will not have any ads. You can now concentrate on aiming and shooting your enemies!
Improved Graphics. The Archers 2 MOD APK Unlimited diamonds guarantee a well-detailed and immersive game environment. You will appreciate the graphics more, especially on high-resolution screens.
Conclusion
The Archers 2 APK is your ultimate archery game. It has all the features you would want in such a game, plus much more. You will not get bored easily as there is always something new to do. The Archers 2 MOD APK unlimited money version guarantees even more fun.