Download Stickman Party MOD APK Unlimited money and gems latest version for authentic multiplayer gaming experiences. It has lots of minigames with dynamic missions & objectives.
Information of Stickman Party
| | |
| --- | --- |
| Name | Stickman Party |
| Updated | |
| Compatible with | Android 4.4+ |
| Last version | 2.3.8.3 |
| Size | 101.84 Mb |
| Category | Arcade |
| Developer | Playmax Game Studio |
| Price | Free |
| Google Play Link | |
| MOD | Unlimited money, gems |
Unlimited money (Reward wheel spin)
No ads
Stickman Party APK is a gaming app that consolidates minigames from various genres. It allows players to participate in intense single-player and multiplayer gaming sessions.
The app by PlayMax Game Studio is designed for Android devices and allows 1-4 gamers to participate in the same gaming session. The app is compatible with Android devices that have 4.4 and up versions.
When you enter the world of Stickman Party, you will be able to choose your favorite minigame and start playing immediately. You just need to use your finger to control the characters and make them perform different actions.
Whether you are a fan of racing, fighting, or puzzle games, you will find a minigame that you will enjoy in Stickman Party. Download the app now and start enjoying authentic gaming experiences with your friends.
Numerous Minigames to Enjoy
This game offers a cocktail of minigames you will not find in any other app. Each minigame has its mechanics, objectives, and rewards. You can also use the in-game currency to unlock new minigames and power-ups.
When you download the app, all the minigames will be on the homepage. All you need to do is scroll through the list of minigames and pick the one you want to play.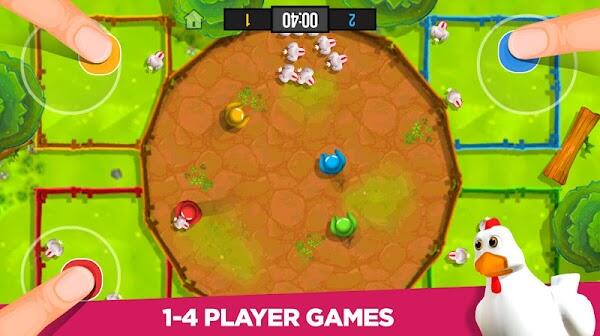 Once you have selected a minigame, you will be taken to the gameplay page where you can start playing immediately. The objective of each minigame is different, but the controls are relatively easy to master.
You can also invite your friends to play with you at Stickman Party. The app supports local multiplayer gaming, allowing you to connect with your friends via Bluetooth or Wi-Fi.
Single-Player/ Multiplayer Options
This game does not limit you to playing with friends only. You can also play the minigames in single-player mode.
In single-player mode, you will play against resilient AI opponents. The AI opponents are designed to match your skills. As you keep winning, the difficulty level will increase, making the game more challenging.
You can also use the practice mode to master the controls of each minigame. The practice mode is a great way to learn the ropes without having to worry about losing.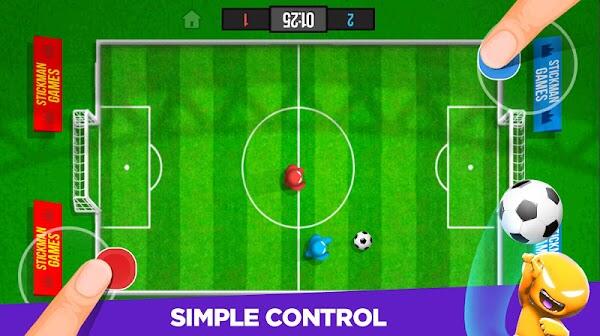 However, the multiplayer mode will offer more immersion and excitement. You can choose the number of players you want to play with, and the app will find suitable opponents for you. Some of the options available include 2 players, 3 players, or 4 players.
Even better, you can play offline with your friends. The offline mode is great for gamers who want to enjoy the game without using data. In this case, you will use local multiplayer or one on one games.
A Sure Way to Strengthen Bonds
Stickman Party is not just a gaming app but a great way to socialize and strengthen bonds. It provides an opportunity for family members and friends to have quality time together.
For example, you can play games on your first dates, on road trips, at parties, and at family gatherings. The app will help you break the ice and get to know each other better.
If you are bored and want to do something fun, you can also play the minigames on your own. The app is a great way to kill time and have some fun.
Multiple Games to Explore
The app contains 40+ minigames you can play. The minigames are designed for gamers of all ages. Some of the popular minigames available include:
Stick Run for 1, 2, 3, and 4. The first person to reach the finish line wins the game. It is a great way to test your reflexes and have some fun.
Multiplayer Tanks. In this game, you must use your tank to destroy the enemy tanks. You can play the game against your friends or AI opponents.
Football (Soccer). If you are a football fan, you will love this minigame. You will participate in a football match and try to score goals.
Micro Car Rally Racing. This game is a racing game where you will navigate your way through given tracks. The game can be played in multiplayer mode, allowing you to connect with your friends and have fun.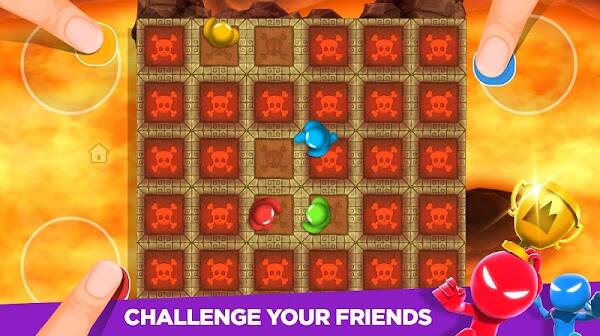 Stickman Clash. This game is a fighting game where you have to fight your way to the top. Ensure you use your best moves to defeat your opponents.
Bounce the Ball. This minigame is all about reflexes. You have to keep the ball in play by bouncing it off the walls.
Paint the Colors. This game is all about painting the screen with given colors. It is ideal for children, especially during travel.
Additionally, the developer adds new minigames from time to time. This ensures you never get bored of playing the same old games.
Other Outstanding Features of Stickman Party APK
Simple One-Touch Operation. This game is designed for gamers of all ages. The one-touch controls make it easy for anyone to play the minigames.
Colorful HD Graphics. This game features colorful and attractive graphics. The visuals will keep you yearning for the next match.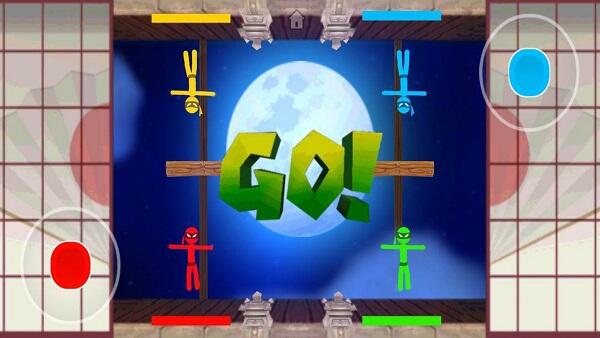 Small App Size. Despite the many features, this app is relatively small (55MB). It will not consume a lot of space on your device.
Free to Play. You can play all minigames for free. However, some in-game items can be purchased for real money ($0.99 - $19.99 per item).
Stickman Party MOD APK Download
The Stickman Party MOD APK 2023 has been modified to provide more irresistible gameplay. Its features are:
Stickman Party MOD APK Unlimited Money and Gems. This MOD version provides an unlimited supply of money and gems. You can use the money to buy in-game items such as clothes, shoes, and accessories for your avatar. The gems can be used to purchase other premium items.
No Ads. One of the most annoying things about free games is being bombarded by ads. With this Stickman Party MOD menu APK version, you will not see any ads while playing.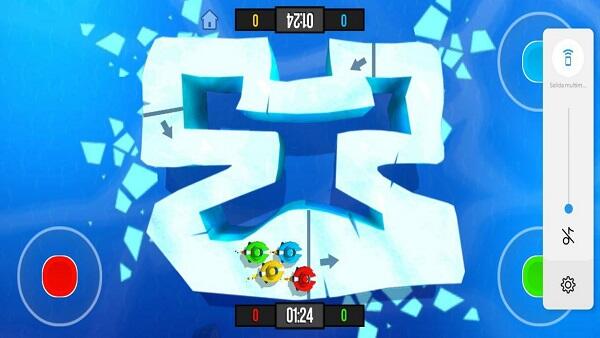 All Minigames Unlocked. The Stickman Party MOD APK for android also unlocks all the minigames. You do not have to complete one game to play the others. You can explore and play any game you want.
Conclusion
Stickman Party is a great game for people of all ages. It is also an excellent way to kill time and have some fun. The app contains 40+ minigames, which are updated regularly. You can also play the minigames offline. The one-touch controls make it easy for anyone to play the games.