Get the Special Forces Group 2 Mod APK torrent - Unlocked all skins and play in a military action game where you tackle and kill different enemies. With a variety of weapons, you can defeat any enemy.
Information of Special Forces Group 2
| | |
| --- | --- |
| Name | Special Forces Group 2 |
| Updated | |
| Compatible with | Android 4.3+ |
| Last version | 4.21 |
| Size | 200 MB |
| Category | Action |
| Developer | ForgeGames |
| Price | Free |
| Google Play Link | |
| MOD | Unlocked all skins, Mod menu |
Unlimited money (Buy gun to get a lot of money)
About Special Forces Group 2
Get ready to immerse yourself in action-packed combat gameplay with the Special Forces Group 2 game. This exciting first-person game is a sequel with major improvements as compared to the first version and is mostly inspired by Counter-Strike 1.6. It offers an unforgettable shooter experience where you take on enemies using a range of weapons. Undoubtedly, the game has taken the world of action-adventure games by storm, with over 100 million gamers around the globe playing this game now. Forge Games, the developer, included cool FPS 3D graphics that make the entire gameplay realistic and smooth!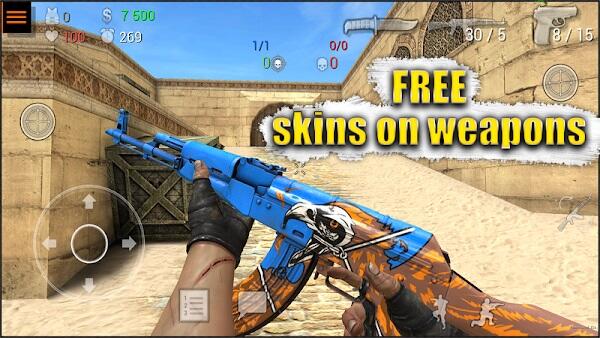 This game has joined the greatest combat classics like PUGB, Call of Duty, Battle supremacy, etc. Thousands of people continue to download and play this amazing game every day. It comes with various game modes that offer different challenges to the player. Ensure you are fast enough to eliminate the enemies before they put your down. Don't forget they will have almost similar weapons like yours and they won't hesitate to kill you if you don't kill them first. Download the Special Force Group 2 and lead your team in various missions that will require your attention and display of military combat action!
Defeat Enemies Using Military Styles
Special Forces Group 2 is a first-person shooter made with challenges that will require the player to become a soldier hero. There will be many weapons like guns, grenades, sniper rifles, survival military knives, and more. The game offers various game modes that require you to overcome enemies using all types of weapons. In the single-mode, you can participate in classic battles where you will lead a team of special ops forces to dismantle enemy hideouts and kill them all. There are also other levels where you will be killing zombies as well as taking out terrorist groups! The bomb installation mode allows you to use explosives to bring down buildings, enemy bases and their occupants.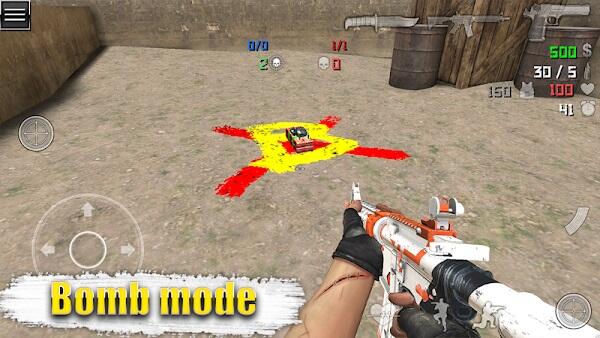 The interesting thing is that each killed enemy brings a certain amount of money in a piggy bank that can be used to buy and upgrade weapons at the start of the next level. AI has been employed in quite a good manner here, especially with a high level of complexity. With the stunning graphics in this game, it will be worth getting into battles with real players in multiplayer mode without any lags. Notably, it is possible to create a shootout or join an already existing challenge where other players are taking out the bad guys. Get the Special Forces Group 2 on your mobile device and participate in military battles against all sorts of enemies.
Special Forces Group 2 Highlights
This is one of the games with the highest quality of 3D graphics in the action genre. Besides, it has other features that make it an extraordinary game. Here are some highlights of the most conspicuous features.
Different Game Modes – the game comes with a number of exciting game modes that have different challenges. There are nine game modes in total and each one of them has different missions. The game modes are Classic, Capture the Flag, Resurrection, Bomb Mode, Zombie Mode, Knives, Arms Race, Deathmatch, and sniper mode. Each mode offers a different mission or challenge that you should complete successfully to win unlimited money and progress to advanced levels.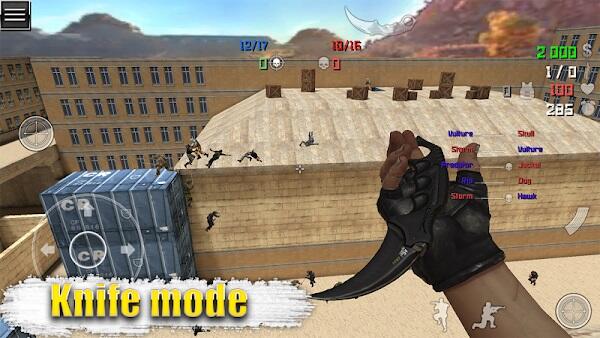 Unique Weapons & Maps – another noticeable feature in the Special Forces Group 2 is the inclusion of modern lethal weapons. From the very beginning of this game, you can use different kinds of weapons from shotguns, pistols, sniper rifles, machine guns, Grenades, and more. There are also bulletproof vests that can help you survive gunshots. The best thing is that you can upgrade or purchase more weapons. A number of maps will lead the player in missions that will help you explore more and more places in the game environment amid different weather conditions. Equip your best weapon and take down all your enemies.
Play Online or Against Bots – the online mode enables you to play this game against real players from all other the world. There will be different battles where you will be fighting against other players to attain victory. This allows you to connect with players and makes friends from across the globe. On the other hand, the single-player mode exposes you to a battle where you can face off fierce enemies alone.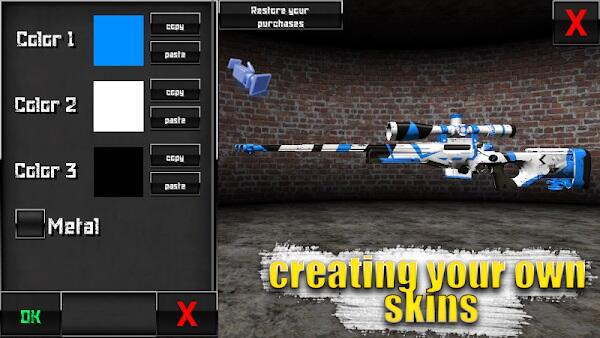 State-of-the-art 3D graphics – Special Forces Group 2 is one of the excellent FPS games for Android. It may not feature the world's best graphics, but it can boast a solid game system that is highly entertaining and engaging. With hi-tech 3D graphics technology in this game, simulation of the modern military battlefield is realistic. You definitely will lose yourself in the excitement of this thrilling game.
Simple Controls – The controls in this game are very user-friendly. The D-pad that controls the direction of the character is located on the left side of the screen. On the left side, there are the buttons to aim, reload, jump, squat are to the right. To shoot, just put the scope over the enemy and tap on the screen!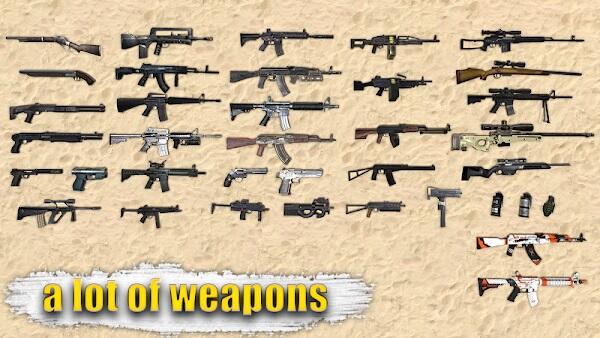 Multilingual Support – the game supports various languages including English, Russian, Espanol, French, Deutsch, Japanese, Chinese, Português, Türk, and Indonesian. Enjoy the game in your favorite language!
Download Special Force Group 2 Mod APK Torrent – Unlocked all skins – Unlimited everrything, health and ammo
With the Special Force Group 2 Mod APK, players will enjoy a military action game with unlimited weapons & health. Using unlimited money, upgrade and unlock more ammo and defeat all your enemies.