Download City Fighter Mod APK Unlimited money and orange Latest version to fight against gangsters and mafias wreaking havoc in the city. It has retro fighting skills with unrivaled sounds.
Information of City Fighter
| | |
| --- | --- |
| Name | City Fighter |
| Updated | |
| Compatible with | Android 5.1+ |
| Last version | 2.5.1 |
| Size | 158.99 Mb |
| Category | Action |
| Developer | Game Theory Games |
| Price | Free |
| Google Play Link | |
| MOD | Unlimited money, orange |
Menu Mod

Bonus money
One hit
enemy stops attacking
No ads
City Fighter APK is an action-packed game offered by Game Theory Games. It features retro fighting skills, including Kung Fu, Karate, Kickbox, and Muay Thai.
You can choose from different locations, including dark alleys, rooftops, and busy streets. The diversity of enemies will also keep you on your toes. You will have to face robbers, thieves, gangsters, and mafias.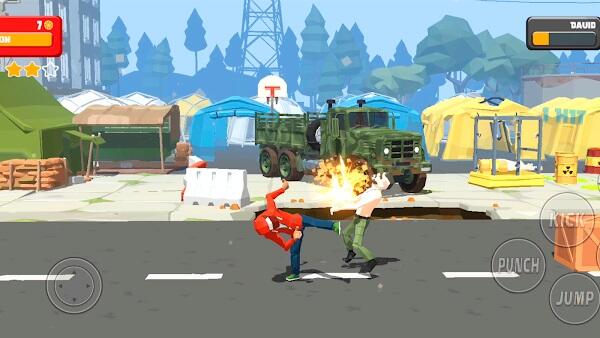 Overall, City Fighter APK for Android will enthrall you with its captivating storyline and exciting gameplay. Its smooth animations will keep you glued to the screen.
City Fighter APK -Storyline
This game is set in a metropolis that is being terrorized by different gangs. You play the role of a warrior out to restore peace in the city.
One day, you desperately need orange juice after a busy day. On getting to your house, you realize that someone broke into your house, drank your orange juice, and made a mess. This was the last straw. You have had enough of this and decide to put an end to it once and for all.
On a little research, you realize that the street gang stole it for their bosses. This made you more furious, and you decided to take the matters into your own hands. You set out to different parts of the city, looking for these gangs.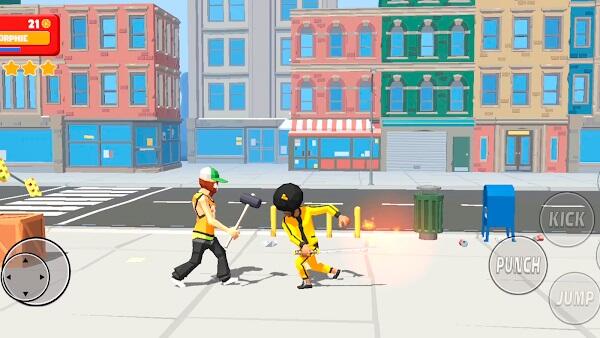 On finding them, you give them a sound beating and teach them a lesson they will never forget. But will you recover your orange juice? Or will the enemy overpower you? Download the game to help your character seek revenge and restore peace in the city.
An Exhilarating Fighting Experience
This game is all about combat and fighting, and it is intense and violent. You set out on a mission to vanquish different gangs from the city. The fighting is realistic, and you will enjoy every minute of it.
However, don't expect the enemy to go down without a fight. They will put up a tough fight, and you will have to use all your skills to defeat them. The game also has a unique combo system that allows you to string together different moves to create powerful combos.
You can also use special moves to take down your opponents more quickly. These include kicks, punches, and throws.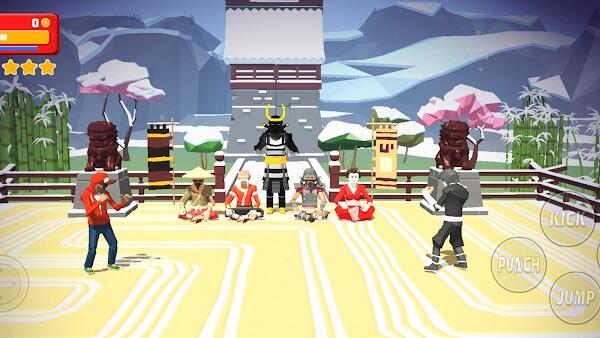 You can also use melee weapons, including swords and nunchaku. These weapons add more excitement to the gameplay.
An Incredible Retro Fighting Element
This game takes you back to the golden era of fighting games. It has a retro feel that is reminiscent of classic arcade games. The controls are straightforward, and you will quickly get the hang of them.
Even though the graphics are not as sophisticated as modern games, they are still captivating. The animations are smooth, and your punches and kicks look realistic.
You will participate in hand-to-hand, unarmed combat against your enemies. Some of the skills to use include Muay Thai, Boxing, Karate, Kickboxing, and Kung Fu. Ensure you strategically throw punches and kicks at your opponents to take them down.
Diverse Enemies with Different Abilities
This game features a diverse set of enemies with different abilities. For instance, you will face robbers armed with knives and swords. You will also come up against gangsters armed with nunchaku and bats.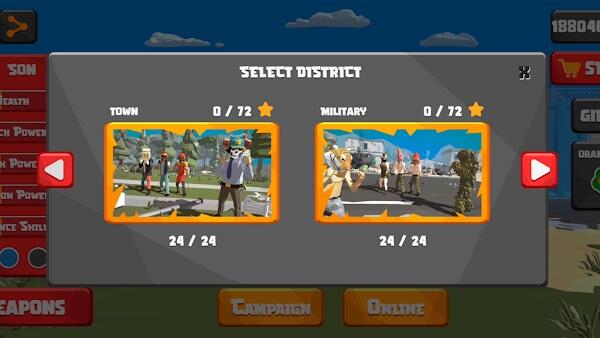 The street gangs are not resting until they take you down. They will employ different tactics to achieve this, but you should be up for the challenge. You will have to use all your skills to take them out.
Unique Features of City Fighter APK
Equip Your Character. As you explore the city, you will encounter many chest boxes. These boxes contain different items that will help you in your quest, including weapons and coins. You can also use the coins to buy different clothes and accessories for your character.
Gain Strength. The strength of your character will gradually increase as you keep winning fights. You can also rejuvenate by eating bananas and collecting oranges from the gangsters. Ensure you are at your best before taking on tougher opponents.
Unlock New Warriors. If you want to triumph over your enemies, you will have to use different tactics. You can do this by unlocking new warriors with unique abilities. Each warrior has different skills, and you can use them to take down your opponents more quickly.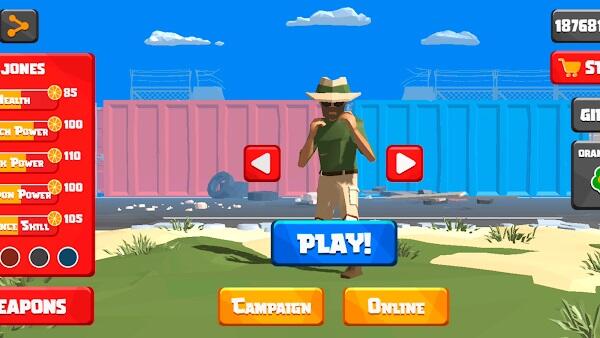 Upgrade Your Health. This game also allows you to upgrade your health. This is critical, as it will help you withstand more punches and kicks from your opponents. A higher health bar means you can take more punishment before being knocked out. It also improves your kick power, punch power, and weapon technique.
Many Characters. This game allows you to play different characters. Each character has a unique set of skills and abilities. You can also customize their looks to suit your preferences. Some popular characters are Jason, Arya, and Hitman.
Intense Boss Challenges. The street gangs have bosses that are more challenging to defeat. They are well-armed and have different skills. You will have to use sophisticated weapons & abilities to take them down.
An Open World Environment
This game is set in an open-world environment with several districts, including:
This is the first district you will explore. It is characterized by asphalt roads, tall buildings, and many people. You will find different chest boxes containing weapons and coins in this district. This is the capital of gangsters, and you must make calculated moves to survive.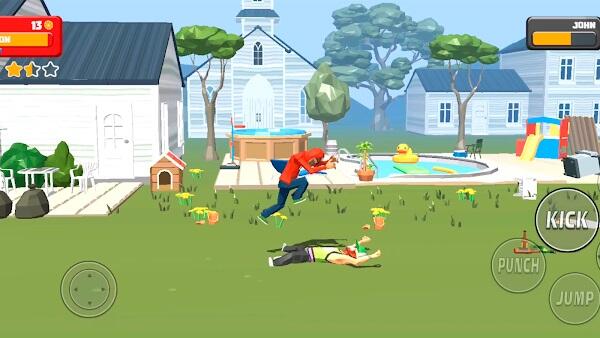 Military Base. This is a restricted area, and you should be careful when exploring it. It is full of armed soldiers, and you must use all your skills to get past them. The chest boxes in this district contain better weapons than those in the town.
Overall, everything in this game is well-designed, from the graphics to the gameplay. You will see the fiery knocks, and feel the impact of every hit.
City Fighter MOD APK for Android
The City Fighter MOD APK 2023 is modded to eliminate all the hassles you face when playing the game. It gives you the following:
City Fighter MOD APK Unlimited Money and Orange. This game uses coins as its currency. You need these coins to buy different items, including clothes and weapons for your character. The modded version provides you with an unlimited supply of coins, allowing you can buy anything you want.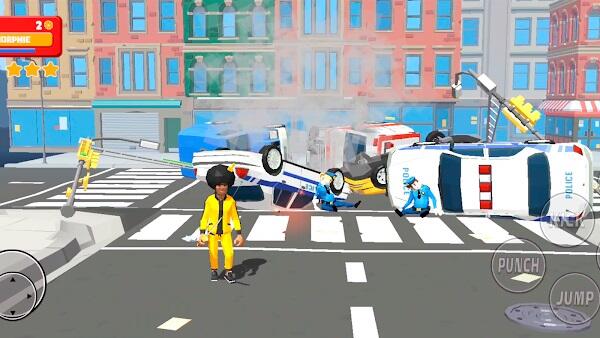 No Ads. If you are bothered by the constant ads, this mod is for you. It eliminates all the ads, giving you a seamless, hassle-free gaming experience.
Conclusion
The City Fighter is a retro-style action game that will take you back to the days of 8-bit gaming. It has excellent graphics and addictive gameplay. The MOD version provides you with all the resources you need to progress quickly in the game. Download it to annihilate the enemy!