Download Roblock Squid MOD APK latest version and survive through challenges to become the ultimate winner. The champion gets 45.6$ billion Golden Piggy Bank!
Information of Roblock Squid
| | |
| --- | --- |
| Name | Roblock Squid |
| Updated | |
| Compatible with | Android 4.4+ |
| Last version | 1.0.7 |
| Size | 60.34 Mb |
| Category | Action |
| Developer | Unicorn Game Studio |
| Price | Free |
| Google Play Link | |
| MOD | Unlimited money |
Roblock Squid, by Great Hyper Games Studio, is an action game that challenges you to follow certain rules and become the ultimate man standing. It has superior graphics and exciting sound systems that ensure that you get a realistic feel of the gameplay.
Your primary goal will be to win the golden piggy bank. When you face your adversaries, you should always have your eyes fixed on the price. Any mistakes will cost you the 45.6$ billion!
As such, you should do everything within your power to remain alive till the end. If you love survival and feel like you need one that you can enjoy on your smartphone, you should download Roblock Squid for Android today!
Exciting Squid Challenges
The game comes with several unique modes that will challenge your tenacity, wits, and consistency. They include:
Green Light Red Light Challenge. You'll be required to stop when the red light appears and run when the green light shows. If you move when there are red lights, you'll lose lives and minimize your chances of completing the challenge.
Dalgona Challenge. This challenge requires you to break a given candy into various shapes. You can form stars, umbrellas, circles, among other things. This is a timed challenge! As such, you should be fast enough to complete the challenge within the stipulated timelines. The more complex the shapes, the higher your score.
Tug of War. When this challenge starts, you'll be required to pull the string till you defeat your opponent team. You'll have to maintain tension at all times to avoid giving in first. Always remember that this is a teamwork assignment, and a failure will eliminate the entire squad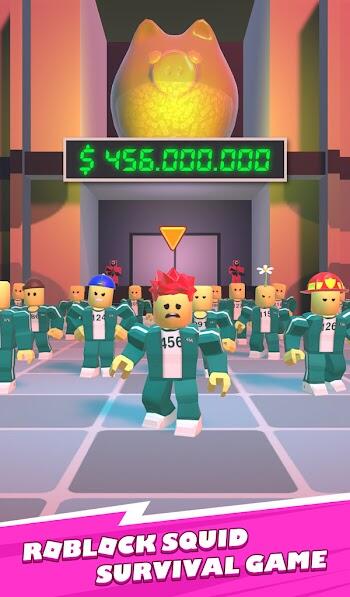 Glass Bridge. This is an exciting challenge where you'll have to cross a bridge made of glass. Initially, the bridge will be intact, but broken pieces will fall as you move further. You can minimize damage by jumping on them or allowing them to turn into sand. To win this level, you must choose strong glass bridge stones.
Marbles Rolling. This mode challenges you to roll your marble into the correct hole in a single shot. Always keep in mind that the marble will start at a slow speed. The speed will increase with time, making it hard to aim correctly.
The game has other exciting challenges that make it one of the best in terms of gameplay. You should try out this game today and see just how exciting it is. Remember, your goal is to win the golden piggy bank and become a champion!
Unique Features of Roblock Squid
Once you start playing Roblock Squid APK, you will notice just how unique this game is. It comes with exciting features that'll immerse you in it for long without getting bored. Some of its outstanding features include:
You'll enjoy the easy-to-use controls as soon as you access the game. As such, you should be able to start playing within minutes of downloading the APK. It is also free from bugs and issues, making it a great choice for both newbies and seasoned players alike.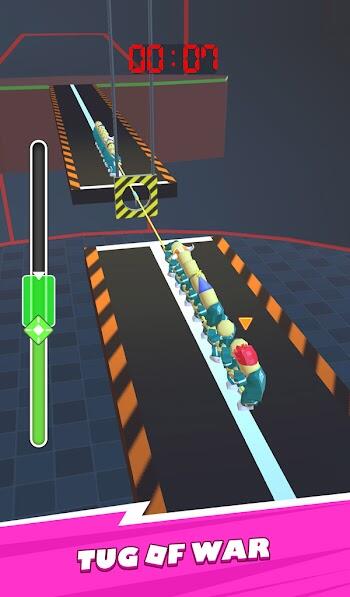 The game is under development at all times so you'll have something different every time you play it. Developers are on top of things as they release new challenges and features now and then. This is great as it keeps players hooked to the game.
The levels of this game are also unique. You'll advance from one level to another once you start playing it. This makes it very interesting and exciting since you'll always have something new to look forward to.
The graphics of this game are top-notch, making it super immersive. It boasts exceptional Roblock graphics. You'll enjoy every bit of it, thanks to the high level of detail put into the development process. As such, you should try out Roblock Squid today!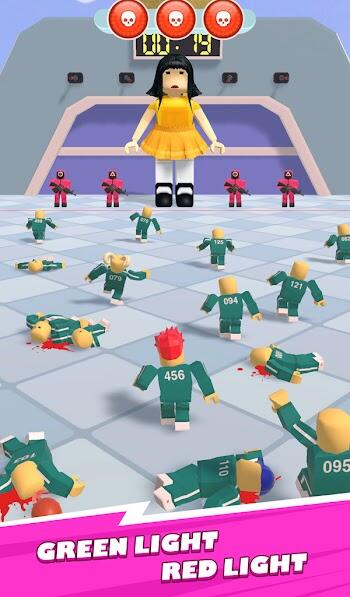 Superior and Realistic Sound Systems
The sound systems in Roblock Squid are top-notch. They are realistic and provide an extra layer of excitement to the game. You'll feel as if you're right there in the action, thanks to the superb sound effects.
Free to Download and Play
Roblock Squid APK is free to download for both Android and iOS users. It has optional in-app purchases. They are designed to help you unlock new levels and characters, thus accelerating your success in the game.
The game also contains ads. However, they are not intrusive and will not affect your gameplay in any way. Even better, you can stop the ads using in-app purchases.
Download Roblock Squid MOD APK for Android!
The modded version of the Roblock Squid APK comes with all features that you'd expect from the regular version, but for free. You can download it for free and install it on your Android device. Here are some of the features you'll enjoy from the Roblock Squid MOD APK free download: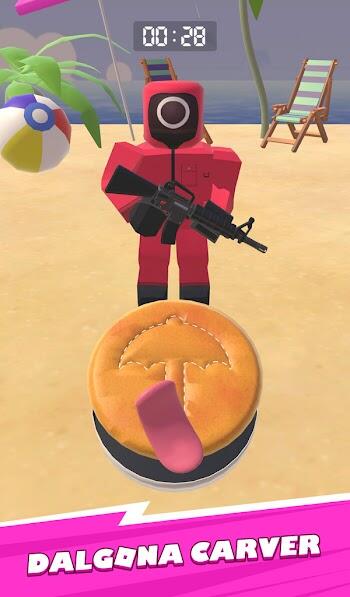 Roblock Squid MOD APK Unlimited Money. The modded version of the game allows you access to all the resources you need to advance your gameplay. As such, you should have no trouble winning the game. You can use these resources to upgrade your character and unlock new levels.
No Ads. The Roblock Squid MOD APK eliminates all the ads from the game, making it more enjoyable to play.
All Levels Unlocked. The Roblock Squid MOD APK also unlocks all levels for you to progress through the game with ease.
Superior Sound Systems. The sound systems in this modded APK are also crispier than those of the original Roblock Squid APK, making it more immersive.
Conclusion
Roblock Squid is an exciting game that you'll enjoy for hours on end. It comes with unique features that make it one of a kind. It is designed to provide an immersive experience while keeping things simple and easy to use.