Download Rise of Eros Mod APK Unlimited money Latest version and participate in intense battles in a fantasy world. It has many gods, monsters, and other dangerous enemies to defeat.
Information of Rise of Eros
| | |
| --- | --- |
| Name | Rise of Eros |
| Updated | |
| Compatible with | Android 5.0+ |
| Last version | 1.0.700 |
| Size | 347 MB |
| Category | Role playing |
| Developer | THE SHADOW STUDIO |
| Price | Free |
| MOD | Unlimited money |
Rise of Eros is a unique role-playing (RPG) game that combines intense combat battles and erotic elements. It is set in a world where gods are fighting to take control of the world. You must unleash the powers of the Ero gods to defeat your opponents and save the world.
The battles are intense &strategic, and you must use your godly powers wisely to defeat your enemies. The game also features an extensive character customization system.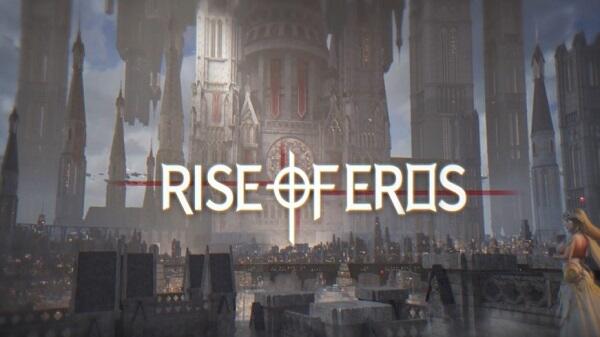 You will have experience points to unlock powerful traits to help you in battle. You can also explore dungeons, farm, and gather all the resources you can to power up your characters.
If you're looking for an intense and unique RPG game with fast-paced battles, download Rise of Eros APK for Android. It will put you in charge of the world's destiny.
Invoke the Powers of Ero Gods
The world is in a mess, and this is because the Ero gods have abandoned you. It is many years since they have been gone. But their return is inevitable. And when they do, they will bring great power to fight against other gods.
You play the role of Inase, a young scholar determined to go to the Ancient Ruins to find out what happened to the Ero gods. When you get there, you will find a mystical book that will change your life forever.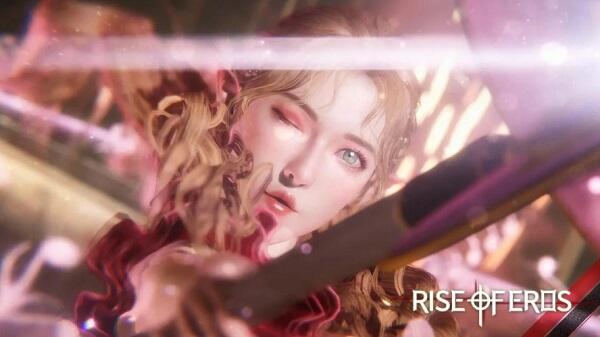 You will unseal the Ero gods, and get the power to summon their powers. You must use these wisely to save the world from destruction. You must defeat these gods and restore peace & order to the Dienne world.
But you cannot do it alone. You will constitute a squad of characters with unique traits. Each character has 3 powers, but you can use one at a time.
As such, you must carefully consider which power to use and when to use it. Your choices will determine the outcome of the battle.
An Engaging H-Scenes System
This game uses the H Gacha system (Hentai Gacha) that allows you to hang out with all your unlocked waifus in the Boudoir item. You will get close to them and develop intimate relationships.
The game features several intimacy potions, helping you to unlock 3 different levels of closeness with them. The opening H-Scenes sequence only appears once, at the beginning of the game.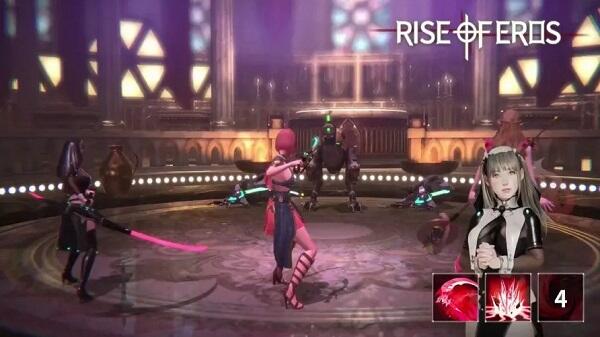 After that, you can go back and see the H-scenes hassle-free in the story nodes you have completed. This enables you to focus on the story and develop intimate relationships. Due to this feature, this game is rated 18+.
Unique Relics & Gears
This game also has a unique gearing system. You will find Relics & Gears as you progress in the game. These are powerful items that can help you in battle.
The gear comes in different classes, including Crit Damage, HP, Defense, and AVD. You must choose wisely which one to equip your character with since they have different effects.
There are also unique relics that you can find in the game. These provide permanent buffs to your characters and make them more powerful. You must use these wisely to create an invincible squad.
To unlock these gears, artifacts, characters, and relics, you need a banner. They come at a cost of approximately 180 gems. The gacha system classified the banners into three classes, including a regular banner, a banner that disappears after a given time, and a banner for a weapon.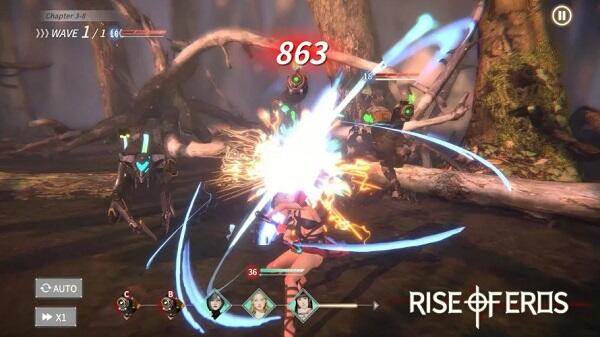 You should always evaluate the stats for each banner and choose the one that gives you the best chance to get what you want. The game also features a VIP system that gives you many benefits, including a free 10-pull on every banner.
Even better, you can have a combination of up to six pieces of an item, to get a set buff. This is a great way to make your characters even more powerful. For example, wearing six pieces of a tank set will give you a buff that reduces damage taken.
Participate in Different Game Modes
This game has several modes where you can test your skills. They include:
Main Mode. This has six chapters, and you must complete them to progress in the game. You will get gems and other rewards as you complete each chapter. When you play the total 6 chapters, you can unlock the hard mode that offers more challenges & better rewards.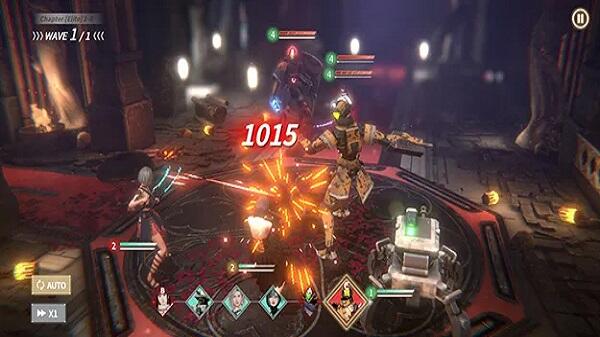 Resource Mode. This is a unique mode that allows you to gather the necessary resources to upgrade your characters. You will get considerable EXP in this mode, along with other rewards. You can also interact with the environment to farm more resources. It also has sub-modes for every resource, ensuring you explore the game fully.
Challenge Mode. Once you reach stages 5-20, you can play this mode. It has several difficulty levels, and you must complete all the stages to progress. The higher the difficulty level, the more challenging the stage & better the rewards. You can use this mode to farm resources and upgrade your characters quickly.
Trial Mode. This game features a unique trial mode that allows you to test your squad's strength. You will face different bosses in this mode, and the objective is to beat them using the best strategy. You will also earn enough resources to upgrade your squad.
Unlock and Upgrade Your Characters
This game has a unique character system with numerous characters. When beginning, you will only have 2 characters and a robot. You must upgrade your squad by unlocking new goddesses and powerful robots.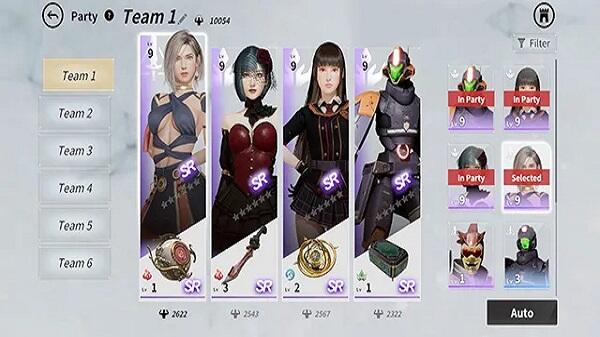 You can also customize your characters by changing their equipment and gears. You will unlock new accessories, clothes, and weapons as you progress in the game. You can also upgrade your character's skills to make them even more powerful.
Superior Graphics and Sound Systems
The game is set in a detailed open-world environment. The graphics are of the highest quality, and the colors are very vibrant. The character creation system is also very detailed, and you can create some truly unique characters.
The goddesses have incredible beauty with gorgeous faces and attractive bodies. You will also appreciate the fluid animations and special effects. The game's music is also very pleasant and sets the perfect mood for an epic adventure.
You will enjoy playing this game, even if you are not a fan of gacha games. It is one of the most comprehensive mobile games available today and offers endless hours of gameplay.
Rise of Eros APK MOD Download
This game requires a lot of gems to unlock banners and equip your characters. It can be frustrating to spend all your time grinding and not being able to get the characters you want.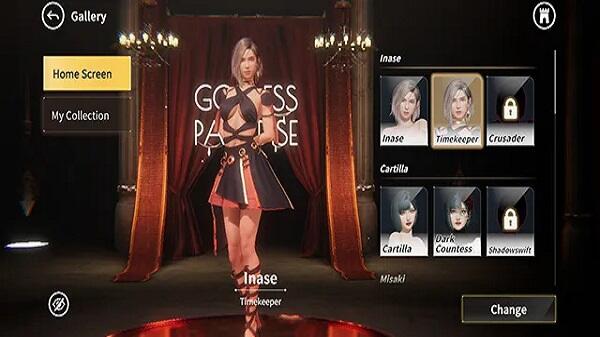 That's where the Rise of Eros APK MOD unlimited money version comes in. It gives you an unlimited supply of gems, so you can unlock any banner you want. You will also get other resources like money and EXP.
Additionally, you can use the Rise of Eros MOD for Android to upgrade your characters quickly and make them even more powerful. It is the perfect way to enjoy the game without spending hours grinding.
Conclusion
Rise of Eros is an excellent gacha game with numerous features. It has a vast open-world environment, superior graphics, and an excellent character system. You can also enjoy different gameplay modes and earn plenty of rewards.
The Rise of Eros APK MOD 2023 version gives you unlimited resources, and you can fully enjoy the game. You can quickly upgrade your characters for fast-paced battles.