Download Shadow Fight 3 Mod APK Unlimited everything and max level to face opponents with powerful weapons and abilities. It has 3D graphics & lots of gear.
Information of Shadow Fight 3
Damage Multiplier/Neutralize Enemy
Shadow Fight 3 is a sequel to the popular RPG fighting game, Shadow Fight. It features stunning 3D graphics, a variety of weapons and gear to collect, and intense PvP battles.
Additionally, players can choose and customize a hero to match their fighting style. Whether you want a black ninja, skilled samurai, or honorable knight, you will easily create your dream warrior.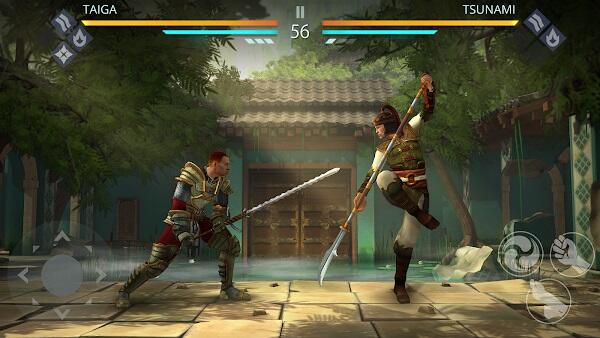 The game's graphics are top-notch, and the combat animations are smooth. You'll feel like you're in the fight as you dodge, strike, and block against opponents. Overall, Shadow Fight 3 MOD APK offers a thrilling and immersive fighting experience.
Shadow Fight 3 APK - Background Story
In this game, players will have to choose a side in the war between three factions: Legion, Dynasty, and Heralds. Each camp offers unique weapons and fighting styles for players to master.
Players must face off against ancient shadow energy that threatens the balance of power in this world. The energy, released by the Gates of Shadows, has become a dangerous weapon in the hands of some factions.
Even worse, the three factions have different ideas about handling this power, and players will make tough choices to protect their chosen factions and the world. Here are the apparent divisions:
Legion Warriors. These fighters want to destroy the energy completely. They believe it corrupts those who use it for their gain.
Dynasty Warriors. These fighters believe in harnessing the energy to become stronger. They see it as a tool that should be used, not destroyed.
Heralds Warriors. These fighters want to study the energy and learn about its origins and capabilities. They believe in knowledge and understanding above all else.
The three factions also have different fighting styles, ensuring players have a variety of combat techniques to master. The Legion utilizes fast and agile movements while the Dynasty focuses on strength and power. The Heralds are skilled in both speed and power, combining elements from the other factions.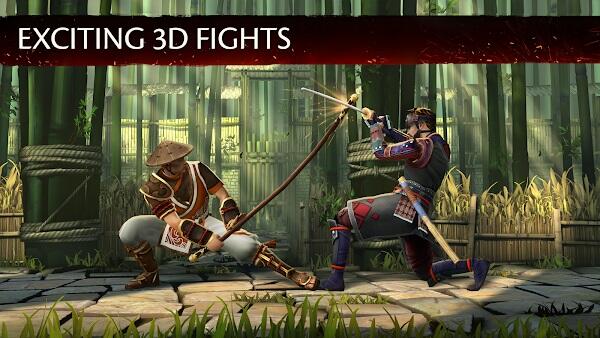 To be on the safe side, players should learn the three styles to adapt and defeat any opponent they come across. It will also help in PvP battles, where players can face off against other real players in intense fights.
Revitalizing Gameplay
This game brings new elements to the Shadow Fight franchise. In addition to just fighting with your fists and weapons, you now have access to special abilities that can turn the tide of battle.
You can use Shadow Energy to activate devastating attacks or equip mystical items that give you unique powers. With all these new options, every battle is sure to be an exciting challenge.
Besides, the game features a dynamic storyline that progresses as you complete missions and defeat various enemies. As the story unfolds, players will uncover secrets about the world of shadows and their destinies.
As such, you must always be prepared for any unexpected twists and turns. This unpredictability is what sets the game apart. You must constantly adapt and strategize to stay ahead in the shadows.
Collect the Best Weapons
In this game, you can collect various weapons and equipment to enhance your fighting capabilities. Each weapon has its unique stats and abilities, so it's up to players to find the best fit for their combat style.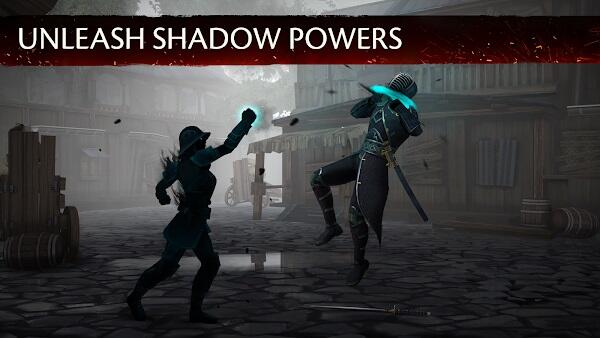 You can also upgrade your gear to make them even more powerful. This adds another level of strategy as players must carefully choose which weapons and gear to upgrade and use in battle.
Whatever you do, never underestimate the power of a good weapon. It can mean the difference between victory and defeat in the shadows. Always gather the best & store them wisely, and you might just come out on top.
Regularly Upgrade Your Hero
This game also allows players to upgrade their main character, or "Hero", with new skills and abilities. This adds another layer of customization as players can choose which skills they want to focus on and improve.
Regularly upgrading your Hero will make them a formidable force in battle, able to take on even the toughest opponents. So be sure to continually train and improve your Hero to stand a chance to end the shadow energy. This will ultimately restore peace & order to the world and help players reach their ultimate destiny.
Participate in Events
Besides the main brawls, players can also participate in various events for bonus rewards. These events can range from daily missions to limited-time challenges with unique prizes. These events also offer rare skins, armor, colors, and skins.
Ensure you never miss out on these events by regularly checking in-game for announcements. Who knows, you might just get your hands on a coveted item or two.
Additionally, you should be ready to face new heroes, unlock new abilities, and explore new environments in the events. This allows a break from the main storyline and offers a refreshing change of pace.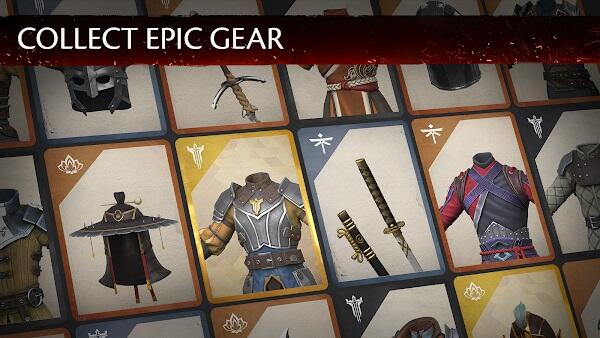 So, step into the shadows, train hard, collect the best gear, and never miss an event. Only then will you have a chance to become the ultimate shadow fighter.
Other Features of Shadow Fight 3 APK
A Huge Open World to Explore. This game features a vast open world for players to explore and discover new places, missions, and enemies. Whether it's a bustling city or an ancient temple, there's always something new to discover in the shadows.
Defeat Powerful Bosses. Aside from regular enemies, players will also face off against formidable bosses. These tough opponents are not to be taken lightly and require a special strategy to defeat.
Online Tournaments & Multiplayer Mode. Players can compete online in tournaments or team up with friends in multiplayer mode to take on foes together. The thrill of going up against real players adds excitement to the game. Ensure you rank well on the leaderboard and prove yourself as a top shadow fighter.
Collect Powerful Set. The quality & power of your set, or equipment & weapons, can often determine the outcome of a battle. As such, players must work to collect and upgrade their set to enhance their fighting abilities.
Beautiful 3D Graphics. This game features stunning 3D graphics, immersing players in the dark & mysterious world of shadows. You will explore beautiful environments, face off against lifelike enemies, and witness epic battles come to life.
Immersive Sound Effects & Music. The sound effects & music in Shadow Fight 3 APK add to the overall game atmosphere. From intense battle music to the satisfying clang of weapons, players will be fully immersed.
Shadow Fight 3 MOD APK Download
This game has in-app purchases to help you advance in the game faster. If you wish to progress without spending real-life money, download the Shadow Fight 3 MOD APK latest version. These are its MOD benefits: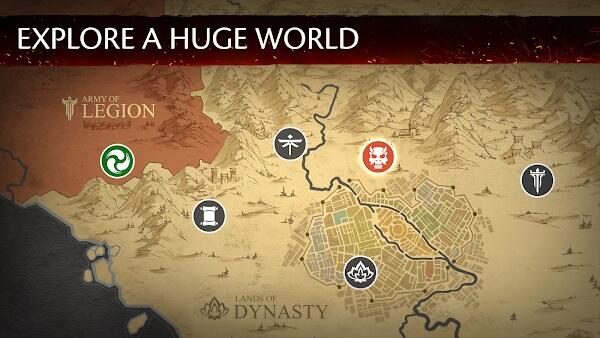 Shadow Fight 3 MOD APK Unlimited Money and Gems. You will have an unlimited supply of in-game currency to enhance your character, upgrade equipment & weapons, and progress through the game.
Unlocked Items & Equipment. The Shadow Fight 3 MOD APK for Android MOD allows players to instantly unlock all items and equipment in the game for free. This includes rare skins and powerful weapons that are usually hard to come by or require a lot of in-game currency to purchase.
Shadow Fight 3 MOD APK Max Level 99. With the MOD version, players can reach level 99 instantly. This allows them to fully upgrade their character and gear for the ultimate fighting experience. You can also get the Shadow Fight 3 MOD APK Max Level 52.
Shadow Fight 3 MOD APK Unlimited Everything. The MOD version also offers unlimited everything, including energy and heroes, to allow for a truly unrestricted gaming experience.
No Ads. The Shadow Fight 3 MOD APK 2023 version includes ad-removal, allowing players to fully focus on fighting in the dark powers of the shadows without interruptions.
Conclusion
Ready to enter the world of shadows? Download the Shadow Fight 3 APK and become the ultimate shadow fighter. It is a thrilling action game with impressive graphics, immersive sound effects & music, and a vast open world to explore.
For an even more enhanced experience, download the Shadow Fight 3 MOD APK latest version for unlimited money & gems, unlocked items & equipment, max level 99, and ad-removal. It is the ultimate way to progress and dominate in the shadows.