Download Pixel Demolish Mod APK Unlimited money and gear Latest version and destroy falling blocks to earn gold coins. It has many levels, simple pixelated graphics and easy controls.
Information of Pixel Demolish
| | |
| --- | --- |
| Name | Pixel Demolish |
| Updated | |
| Compatible with | Android 5.1+ |
| Last version | 2.9.7 |
| Size | 99.61 Mb |
| Category | Arcade |
| Developer | Dalak Games |
| Price | Free |
| Google Play Link | |
| MOD | Unlimited money, gear |
Pixel Demolish is a casual game offered by Dalak Games. In this game, you will destroy falling blocks using different weapons & techniques.
Every time you destroy a block, you will earn gold coins. You can use these coins to unlock new techniques and accelerate your progress.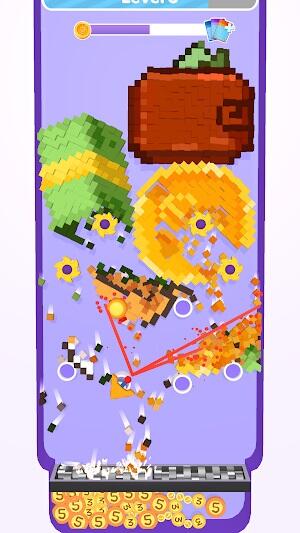 While this game is simplistic at face value, it can be fun and addictive. The initial stages will be easy, but the game will gradually become more challenging. As such, you should be ready for a tough battle ahead.
Due to its minimalistic design and simple graphics, this game is only 54MB. It is also compatible with devices running Android 5.1 and up. Download it and start earning gold coins today!
Fun-Filled Gameplay
This game is all about destroying blocks. They will be falling from above, and it is up to you to place your tower and demolish them. At each level, you will have different tools and strategies at your disposal.
You must use them wisely to progress through the level. The stakes will be higher as you move to later levels. You will have to employ different techniques to clear the blocks and earn gold coins.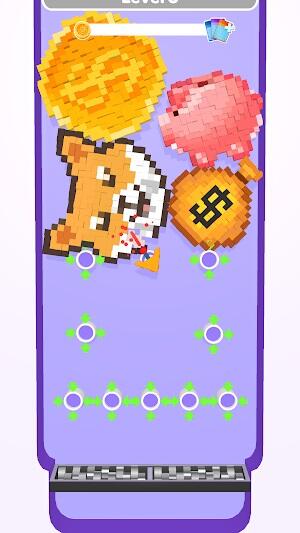 The more blocks you destroy, the more coins you will earn. These can be used to improve your arsenal and make the game easier.
However, you should be warned that this game can be challenging. The initial stages may trick you into thinking that it is easy. But as you progress, the difficulty level will increase exponentially.
Different Tools to Use
In Pixel Demolish, you will have different towers to use in your block destruction escapades. Each of these has a unique function that can be used to destroy the falling blocks. You can choose from a variety of weapons, including:
These are rotating blades that can be used to cut through the blocks. They are strategically placed to allow you maximum block destruction. Their efficacy will be determined by the speed of their rotation.
Laser beams. These are powerful beams of light that can penetrate through the blocks. You must be careful with their placement, as they can cause collateral damage.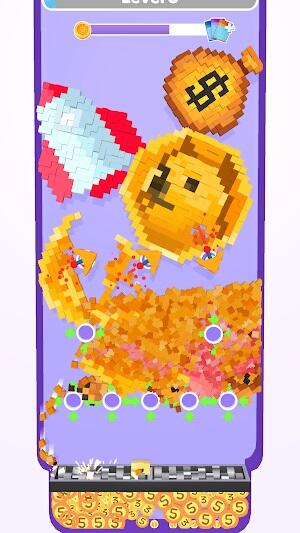 These are hand-held weapons that can be used to destroy the blocks. They are easy to use but have a limited range. As such, you must be close to the blocks to use them effectively.
While these are the initial tools you will have at your disposal, you can unlock more as you progress through the game. Each of these has different features and abilities that can be used to destroy the blocks. You must use them wisely to earn maximum points.
Upgrade Your Towers
This game provides you with the opportunity to upgrade your existing towers. You can achieve this using the gold coins you earn from block destruction. The upgrades will make your towers more powerful and effective. They include:
Increase Saw Damage. This will make the saws more powerful, ensuring they penetrate through the heaviest of blocks easily. You can also increase saw size and rotation speed.
Increase Lasers. The number of beams will be increased, allowing you to destroy more blocks. This will come in handy when confronted with a large number of blocks.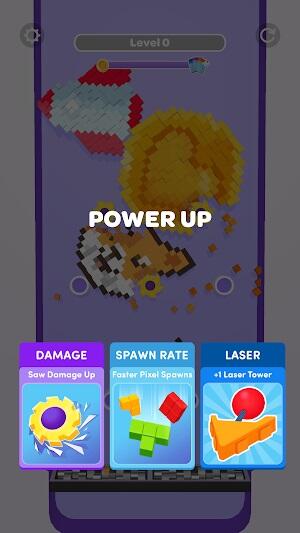 Faster Pixel Spawn. This complicates the game as the blocks will start falling faster. You must react quickly and place your towers in the right position. It increases your capacity to earn gold coins.
Cannon Damage Rate & Radius. This will make the cannons more powerful and increase their range. As such, you will destroy more blocks from a distance. It is the ultimate weapon when you are confronted with a large number of blocks.
Saw Wiggle Speed. The rate at which the saw moves around will be increased. This will make it easier to destroy the blocks. It prevents the blocks from falling off the edge, as they will be cut before they can escape.
These are only a few upgrades you can make to your arsenal. Others include Increased Pixel Damage and Increased Tower Size. Each of these will have a significant impact on your block destruction capabilities.
Simple Graphics and Immersive Sound Systems
This game does not have the best graphics you will ever see. However, its simplistic design makes it easy to play. The controls are also straightforward, making the game ideal for all players.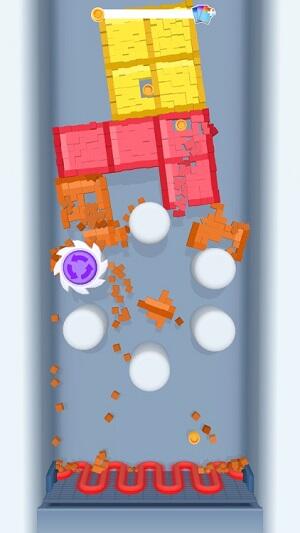 Even better, the game integrates a unique music system specially composed to match the game's theme. They will get you into the right mood for some block destruction action. This way, you can be sure of an unforgettable gaming experience.
Pixel Demolish MOD APK Download
The Pixel Demolish MOD APK for Android has incorporated new features to better your gaming experience. Some of its features are:
Pixel Demolish MOD APK Unlimited Money and Gear. This MOD ensures you never run out of resources as you can buy anything you need. This way, you can upgrade your gameplay with unrivaled ease.
No Ads. The Pixel Demolish MOD APK 2023 version has done away with all ads. This means you can play the game without enduring annoying pop-ups and interruptions.
Enhanced Graphics. The graphics have been greatly improved, providing a better gaming experience. You will appreciate the new animations and sound effects as you destroy the blocks.
Conclusion
The Pixel Demolish APK is a must-have for all casual gamers. It is easy to play and does not require any special skills. Even better, demolishing blocks & earning coins is satisfying, and you will keep yearning for more.