Are you a fan of casual battling games? Dive in on the fun in Paper.io 2 now and expand your territory as you battle other colors. Conquer the whole land now!
Information of Paper.io 2
Conquering lands and locations are what caused a lot of wars back then. But if you're just looking for a simple arcade game involving territories, then you would be delighted with this one. Instead of hard actions, Paper.io 2 introduces you to a simple yet entertaining arcade game. Here, you will just move around a white land and increase your territory while fighting with others. This is a simple but entertaining game that will challenge you a lot.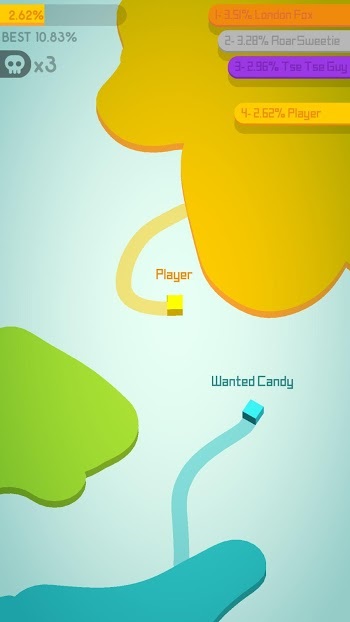 You will share the land with other players who will also try to conquer other lands. But you can kill them and take their territories as you expand yours in this game. It's a simple concept yet an effective one that you can play for hours. You can unlock many types of skins in the game such as a car, a mouse, an elephant, a toilet, a box, a buffalo and more.
Conquer Territories
Nothing can be more exciting than wars in games. However, sometimes these games can be taxing and can take up a lot of our focus. This is why there are casual games that provide the same fun without having to be too complicated. In Paper.io 2, you get to play a box who needs to spread your territory along with other players. This is a fun war game that challenges your decision-making skills and maneuverability.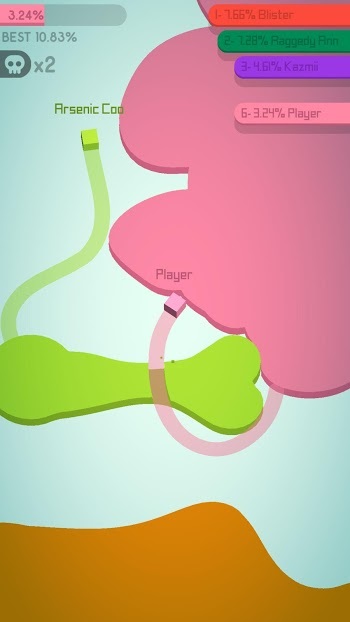 The game also features many skins in the game. There's a duck, a rhino, a cow, an elephant, a giraffe, a hamburger, a school bus, a unicorn, an airplane, a pig, a police car and many more. With each of these skins, your territory will also be similar to it. If you use a duck skin, your territory would look like water. If you use the cow skin, your territory will have grasslands as textures. Because of this, there's a lot of fun things to have and collect in the game.
Highlights of Paper.io 2
Do you have what it takes to conquer different lands to expand your own? Play this super casual game called Paper.io 2 today.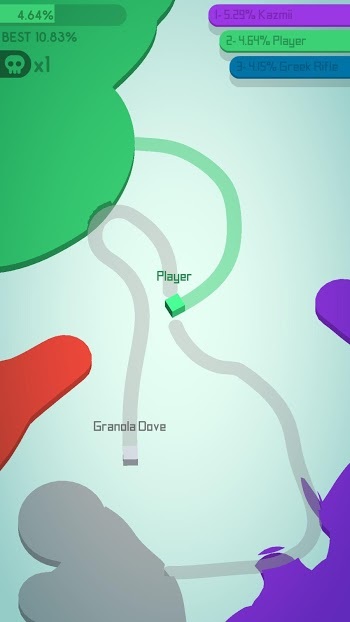 Conquer lands – Conquering lands would sound like a daunting task for the inexperienced players. But in Paper.io 2, you'll need to color the whole paper your territory to win. You'll share the canvas with many opponents who also need to go around and spread their territory. You must be smart and fight with them and try to eliminate them as you expand your lands. In this game, you don't need to be focused all the time since it's a satisfying one.
Play as different characters in this game with different skins you can unlock. Play as a rhino, a cow, a duck and many more in this game. Try to beat your best score in the game and conquer as many lands before you get eliminated. You'll need to be observant, quick and aggressive in the game. Do you have what it takes to be a conqueror in this fun game today?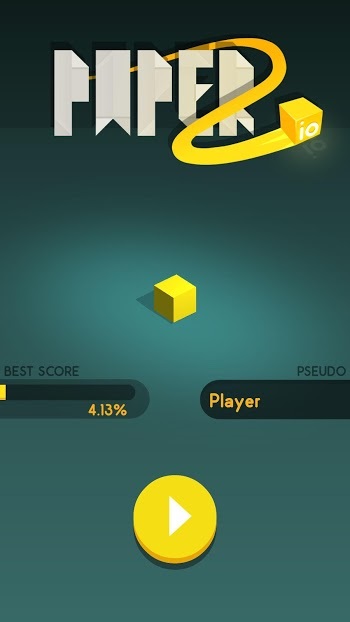 A Fun Casual Game – In this game, you only need to control your character's direction as it moves automatically. You don't need to stop or accelerate manually in the game. You can eliminate your opponents when they come in contact with your territory for long periods of time. Overall, this is a fun game to play when you're waiting for something at the station or at the bus. It doesn't have a story or other modes but it offers a quick fun for everyone.
Fun Skins – As mentioned earlier, you'll have a lot of fun with different skins in the game such as a unicorn, a cow, a car, a police car, a hamburger, a school bus and more. What's even more amazing is that each skin has a unique texture to its territory that makes sense. For example, the trail that the school bus skin leaves are roads. Then, for the duck there's going to be water and the airplane leaves a sky texture. Try to unlock all of them so you can paint the white canvas with your unique texture.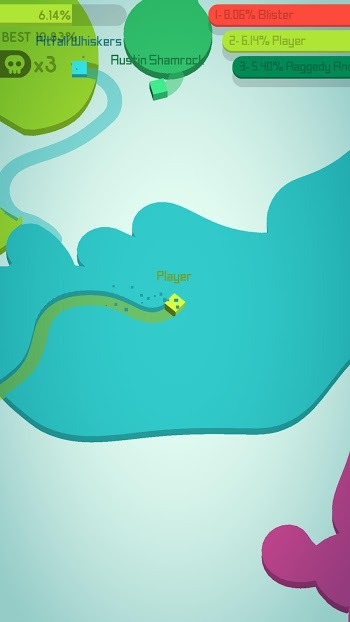 Many opponents – At any given time, you're going to be facing off against 3 opponents in the game. Although they aren't real players, they're not easy opponents as well as they will attack you and take your territory. You need to eliminate them and expand your land if you want to win.
Paper.io 2 Mod APK – Latest version
Expanding your territory has never been this fun and easy! Play Paper.io 2 now and get the most awaited sequel.