Download My Child Lebensborn Mod APK and become a foster parent of a child from a war-torn country. Bring up the child with the ultimate parenting skills despite the war!
Information of My Child Lebensborn
| | |
| --- | --- |
| Name | My Child Lebensborn |
| Updated | |
| Compatible with | Android 4.4+ |
| Last version | 2.0.108 |
| Size | 168.69 Mb |
| Category | Simulation |
| Developer | Sarepta Studio |
| Price | $2.99 |
| Google Play Link | |
| MOD | Unlimited money, unlocked |
About My Child Lebensborn
There is a high likelihood that you weren't there to see the results of the last world war. Here is a game that immerses you into the actual aftermath of WW2! My Child Lebensborn RPG by Sarepta Studio that allows the player to adopt a boy or girl who survived the war in German. You are supposed to take the children into your home in Norway. What's interesting is that you can choose whether you want the gameplay to include a boy (Klaus) or a girl (Karin). Even so, this will not be an easy endeavor in a hostile environment.
This is a Premium game with epic gameplay that takes players back to the days when World War 2 was ravaging the world. You have to bathe, feed, and nature your adoptive child. On the other hand, you need to learn how to manage your family and financial situation to manage to foster a child under the prevailing hardships. Download My Child Lebensborn now, become a foster parent and try to raise your child as best as possible.
Hard-Hitting Story Based On Real Events
Spoiler alert – the gameplay here will not be easy! You will be exposed to a hard-hitting and disturbing story based on real events. The plot of this game is done in the days that counties all over the world were at war. Nazi Germany's Lebensborn organization was targeting to expand the Aryan race. In the same breath, they abducted thousands of children from various countries to Germanize them and hand them over to adoptive families.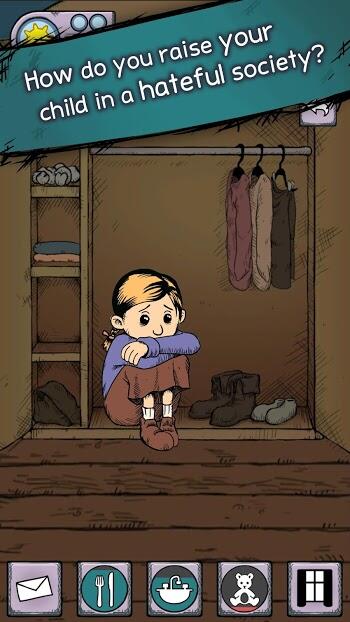 The player's main mission will be to satisfy all the needs of the foster child in the best way possible. Notably, it will be a hard period for the child to cope with the new Norwegian environment. You need to teach him or her a new lifestyle. Also, you will need to discover the child's hatred from war scenes that support them to live positively in the new surroundings. Therefore, you must balance your resources and time to provide for your child as well as becoming a good role model.
Highlights of My Child Lebensborn
Without a doubt, the My Child Lebensborn game restores the hardships of people who lived during the war. The game offers us a chance to reflect on the impact of war as we immerse ourselves in the terrifying gameplay. This game is a great way of making players around the world love one another and uphold world peace! Here are some of the outstanding features of the game.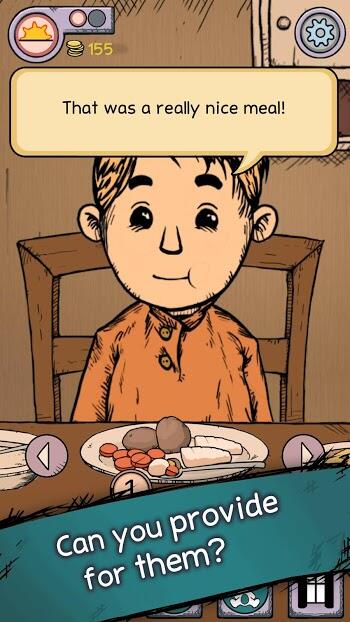 Influence the Child's Feelings – in this game, you must make a difference in the child's life and become a positively persuasive foster parent. The mental stability of the kid has been affected by the war and you are required to bring back a normal life. You must change the life of the child through your choice of words and actions. Learn what the child wants by looking at the expression and body language. There will be many questions to answer to the child about their history, why they are hated and bullied out there, and others. Balance your resource to provide to your child effectively. Download My Child Lebensborn and bring up a foster child in a country that is enjoying its peace and freedom.
Terrifying Gameplay – undoubtedly, the action of this game takes place I a terrible time when the world was burning from massive blasts and impacts made by weapons of mass destruction. Many families died while others were separated from their kin. Besides, there are mountains of copses all over the streets of cities and every survivor is barely moving! You need to save the children who survive the war and take them away from war-torn places. In the entire gameplay, you need to raise up the child and attempt to make him or her forget the past! Feed, dress and give him or her everything you have to make a comfortable lifestyle. Earn more money for doing this!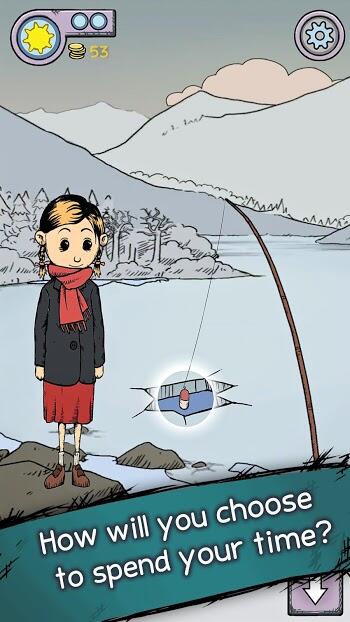 Simple Conversations – gamers will have conversations with our adopted child. You will need to select the most appropriate responses having in mind the welfare of the child. At first, the conversations will be simple. However, they will be more profound as the child become inquisitive. The child will start interacting with the world and learn about evil things like bullying and his or her history. You need to make the right decisions as you interact with the child since any wrong choice of words will have a direct impact on the child's life!
Interesting In-Game Activities – within a normal day in the gameplay, you'll have an inadequate number of time units. You need to invest this time properly in accomplishing various activities such as cooking, going to work, playing with your kiddo, grocery shopping, narrating stories to the child, etc. you will also have to answer various questions to your kid whenever necessary.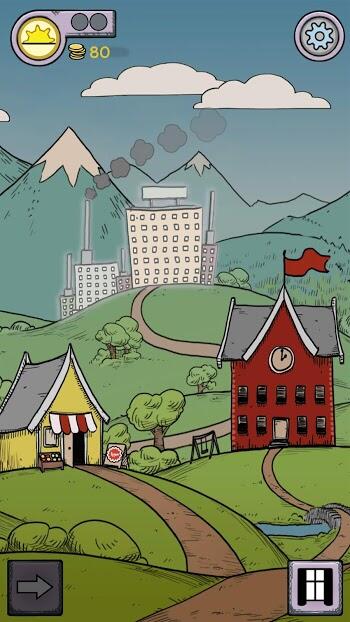 Gather And Use Resources Wisely – this game allows you to explore a gripping storyline based on real events. You will earn money that you need to use wisely in doing various things. You will need to cook, craft various items, and other many actions. In so doing, you need to use every resource economically and support your child for their entire lifetime.
Age Limit – My Child Lebensborn is a unique game with enthralling and endearing gameplay. However, the game is not suitable for young children since it is based on difficult and true events. All the actions in this game may affect the psychology of a child.
Download My Child Lebensborn Latest Version – Unlimited Money, unlocked and full paid
With additional features and unlimited money, the latest version of this game is a must-have. Download My Child Lebensborn Mod APK and enjoy a thrilling yet perturbing gameplay now!