Do you like ships? In Modern Warships Mod APK, there are plenty of ships to choose from and customize to your liking. You will also be able to equip it with various weapons!
Information of Modern Warships
| | |
| --- | --- |
| Name | Modern Warships |
| Updated | |
| Compatible with | Android 4.4+ |
| Last version | 0.73.1.12051516 |
| Size | 1.74 Gb |
| Category | Action |
| Developer | Cube Software |
| Price | Free |
| Google Play Link | |
| MOD | Unlimited money, gold |
Note: If stuck at loading screen use 1.1.1.1 apk to get through (Requires rooted device)
Do you love watching ships in action? There are plenty of ships that are in existence all over the world today. You'll love seeing them in action especially those that are equip with weapons. However, ship warfare is dangerous to people as well as marine life. This is why you should play Modern Warships instead so you can enjoy a sea warfare like no other.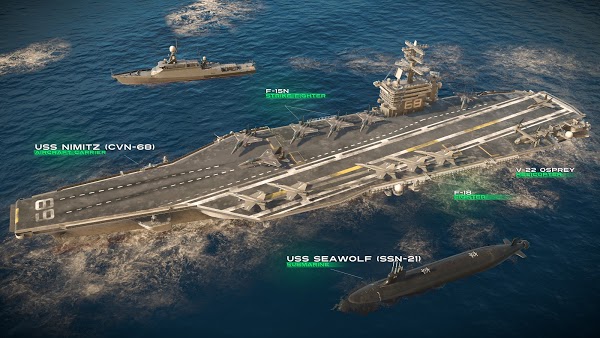 This game was published by Cube Software and it's one of the most realistic games about ships. You'll enjoy unlocking may types of war ships today including aircraft carriers and cruisers as well as others. You can further customize it to include different weapons as well as designs. Moreover, you can fight with other ships controlled by real players worldwide. Enjoy the game with modern elements and top-notch graphics!
Battle with Ships
Ships are essential everywhere in the world today since they can conduct trades and even transport passengers. But most importantly, they can carry missiles as well as other important weapons. These ships are equipped with the latest technologies which allows them to protect their respective nations. If you've ever seen a war ship before, then you know how massive and important these ships are. For those that want to test out their might safely, you can do so in the game Modern Warships!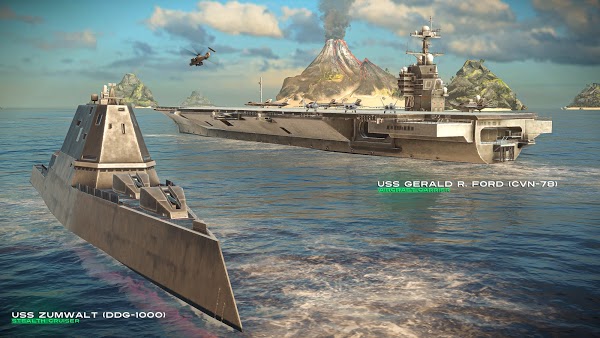 Instead of people, you'll be using ships here to shoot other enemies. This ship-battle game is as realistic as it can be when it comes to ship battles. You will need to control your ship, use telescopes and fire using various weapons. You can then use the mini map to locate enemies as well as allies and then fight using various weapons like missiles, machine guns and many more. Ultimately, victory relies on your strength, skills and strategies.
This game is perfect for ship lovers as it incorporates all the aspects of real-world ships. It even perfectly copies the designs of the ships.
Highlights of Modern Warships
There are a lot of fun ship games to play today. Yet, if you're a hardcore ship fan, Modern Warships is the best one for you.
Best Ship Game – There are quite a lot of ship-oriented games today at Play Store. But if you're a ship fan, you'll know that these aren't enough to satisfy you. Ships are beautiful things that needs to be displayed as close to reality as possible. Because of this, cartoon graphics and gameplay won't be enough to capture the beauty of these ships. This is why Modern Warships lets you immerse yourself in the most spectacular ship warfare ever.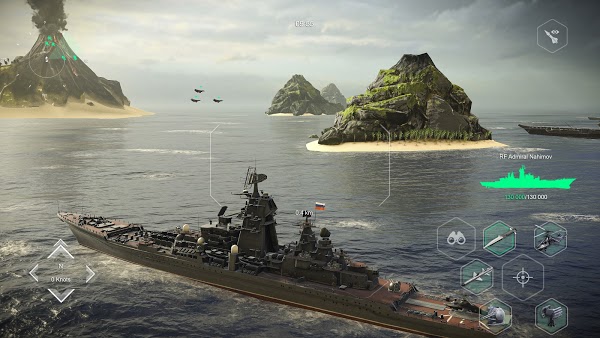 Here, you'll enjoy ship battles like never before with ships that were based on real-life counterparts. Unlock ships such as the USS Gravely, IT Caio Duilio, CN Type 052D Xiamen, USS Fort Worth, and many more. Each of the ships have their own strengths and weaknesses. You'll only need to select from the available ones and you can also further strengthen it with your money. You can also equip them with several weapons that have different ranges and damage.
Online PVP Battles – Ships may be slow but they are massive and they pack a punch. In the waters, they can move fast as long as you know how to maneuver them. You'll then enjoy the online PVP battles in this game today. Here, you'll share the seas with real players online each with their own ships. Face different opponents with a variety of skills and strengths today. Enjoy facing against stronger opponents now!
Here, you'll fight with your own allies against a team of similar numbers. You'll then fight on open waters.
Choose and Customize your ship – As mentioned before, there are many types of ships available to unlock and use today. There are carriers of all sizes and stats. Each ship has its own specifications such has radar range, speed, durability, maneuvering ability, canons, missiles and many more. But what's important is that you can freely upgrade your ship and equip it with different modern equipment to give you an advantage.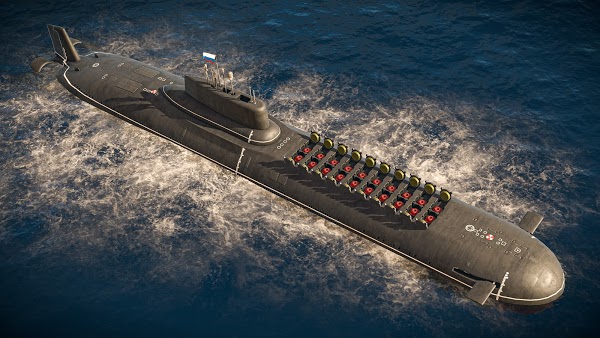 Equip weapons – In this game, the more weapons you have, the larger your advantage. You can equip your ship with weapons such as machine guns, missiles, bomb throwers, torpedoes and many more. You can also call on attack helicopters to help you via air support.
Real graphics and controls – Enjoy the realistic locations complete with islands and even volcanoes. You'll also enjoy the realistic water animations as well as the ship designs here. You'll also have a full-control of the ship as you can steer it in any direction.
Download Modern Warships Mod APK – Unlimited money and gold
If you want to be able to enjoy a true ship warfare, download Modern Warships to enjoy!