Do you love playing Among Us so much that you just want to become an impostor? Download Impostor Z today and become an impostor and kill off the crew!
Information of Impostor Z
| | |
| --- | --- |
| Name | Impostor Z |
| Updated | |
| Compatible with | Android 4.4+ |
| Last version | 5.0 |
| Size | 70.21 Mb |
| Category | Action |
| Developer | OneSoft Global PTE. LTD. |
| Price | Free |
| Google Play Link | |
| MOD | Unlock All Skins, No ads |
The game of Among Us has been trending since 2020. It has sparked such a trend that a lot of games take inspiration from it now. Today, we're going to talk about a mobile game that is similar called Impostor Z. Unlike the original one, you're only going to play the impostor every time here. This makes it so much more fun and exciting to play!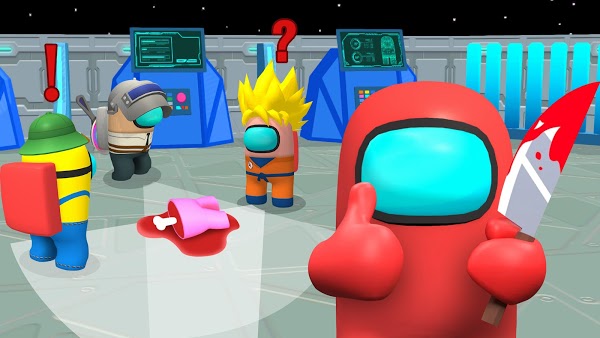 This game also allows you to unlock different skins from pop culture icons. There are skins that resemble minions, characters from the Dragon Ball universe, and many more. But most importantly, the stages are well-curated here complete with traps, complicated ship layouts and different enemies to fight against. You will also need to collect keys to get to the next stages!
A Fresh Among Us Game
In the world of gaming, there are a handful of ones that become trending every year. But what's unique about Among Us is that it became trending 2 years after its release. This is because its gameplay mechanics suddenly fit in the situation that the whole world is experiencing which is a pandemic. Now, you can play as an imposter and complete levels yourself in Impostor Z.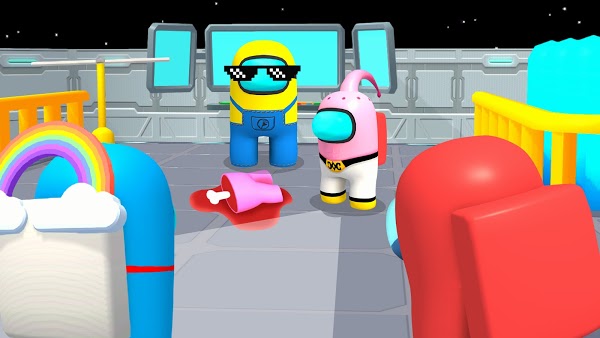 A fresh game from OneSoft Global, you are the only one who will play the game. Your role is an impostor who will need to conquer different traps and avoid the eye range of the opponents and kill them. The controls are as easy as holding and dragging the navigation button on the screen to move around. Then, you just tap on the screen accordingly to sabotage and kill the crewmates. Overall, this is a game where you can unlock many challenges and the graphics are pleasing to look at. You won't be able to put down your phone unless you complete all the levels!
Features of Impostor Z
Looking for a new Among Us game that you can enjoy? Why not try downloading and playing Impostor Z? This game has all the enjoyable features you can get from the original plus some awesome extra features.
Play in different levels – The Among Us game has spawned countless similar mobile games ever since it became popular. Now, there's a game called Impostor Z that allows players to become imposters all the time. As an impostor, your job is to eradicate all the crewmates stealthily. This means avoiding their line of sight and getting behind them to kill them. But that's not all, there are different stages that you must complete. But overall, the game is easy to understand especially if you play the original. Aside from that, this game is designed for players that want to play solo and want something new.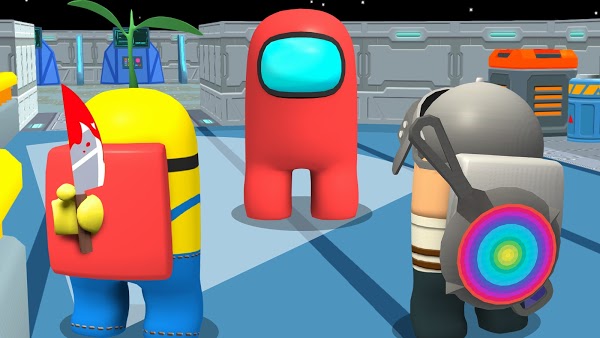 Kill the crewmates – The sole job of an impostor is to sabotage the operations and kill the crewmates. This is easier said than done in Impostor Z! Here, you'll need to be discreet in your movements so as to avoid suspicion. Enjoy eradicating the crewmates and completing levels to unlock different skins.
Different layouts and traps every time – There are different ship layouts for every stage in this game. This makes it challenging for players as you will face numerous traps and enemies.
Collect keys – Impostor Z features keys scattered on different stages that you can collect. Getting them allows you to have more life! Avoid detection of different traps in the ship now.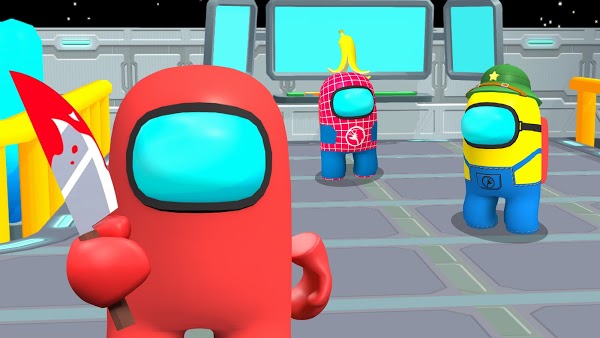 Fight against different characters – In this game, the enemies have different skins to make it interesting. There are characters that you will recognize from popular anime shows and more.
Smooth gameplay and graphics – In Impostor Z, you will be pleased with the smooth gameplay and animation. With the easy controls, you will enjoy the game thoroughly!
Download Impostor Z Mod APK – Latest version
Addicted to Among Us? Why not try Impostor Z now and become an impostor every time and unlock different stages.