Do you love to get digital entertainment on demand right now? Try Hotshots now and get many exclusive content, streaming service, live shows and a large community!
| | |
| --- | --- |
| Name | HotShots |
| Updated | |
| Compatible with | Android 5.0+ |
| Last version | 1.1.1 |
| Size | 42 MB |
| Category | Entertainment |
| Developer | Kenrin Limited |
| Price | Free |
| MOD | Subscribed |
Subscription Unlocked
All Videos/Events /Gallery Unlocked
Bypassed root detection, emulator detection
No ads
Note: Register and login by email
We all know what streaming platforms are at this point. For those that don't know, they're platforms that allow users to watch content on-demand. Whether movies, shows, anime, documentaries or originals – they can easily watch it with a subscription. Hotshots is a combination of a social media app and a streaming app all in one app!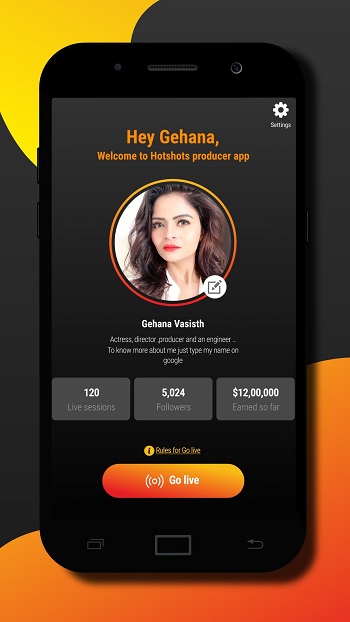 This famous app has made lots of people famous already and has launched their online careers in a span of months. But for subscribers, it's a great app that features many exclusive contents such as movies, shows and amazing videos you can't watch elsewhere. Stream unlimited videos even on multiple devices anytime you want! You don't also have to worry about the environment of the app as it's monitored 24/7 to ensure that all videos are safe and clean.
What is Hotshots?
Simply put, Hotshots is an all-in-one app that combines a lot of popular functions. It can act as a social media app, it has a streaming service, it has a live stream function and many more. If you're wondering if this is possible, it is with Hotshots! But the features don't stop there, it has everything you could ever need on a digital entertainment app.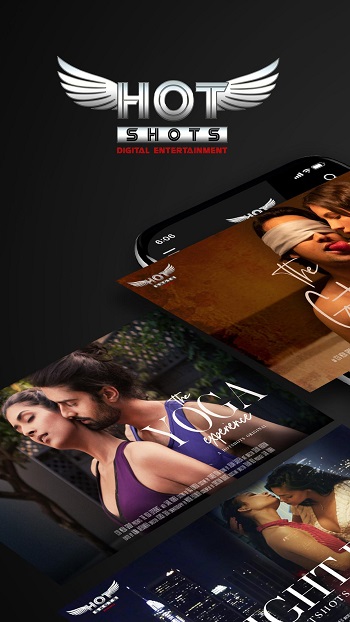 You can also try your luck and become famous with the app's live shows. You can receive gifts and such. You can do live streams and interact with fans. Showcase your skills, work and personality just like if you have a YouTube or a Twitch channel. If you are keen on finding out more about this app, read on below.
Features of Hotshots
It's hard to describe Hotshots in a single sentence. That's why we listed down all its features for you to see for yourself.
Exclusive content – If you just want to watch a lot of movies and shows, Hotshots gives you access to exclusive content across a variety of genres. The shows are from the international to the local scene. These includes originals, movies and shows that you can watch!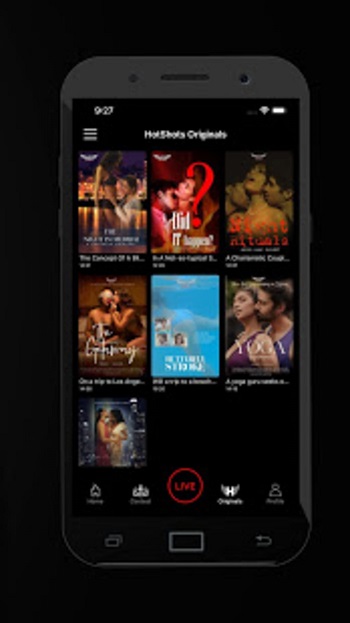 Stream endlessly – You can also stream unlimited times. Whatever film or show you're craving to watch; you can do so. Even if you stream in different devices, you can get top-notch quality every time. Live shows – In the app, you can watch live content from people across the globe. These people range from normal citizens to even models and artists. You can also meet YouTubers and popular icons if you're lucky!
Clean content – You don't also have to worry about the content here as everything is monitored 24/7. This means that any unwanted content will be taken down immediately. This ensures that the app remains healthy and family-friendly.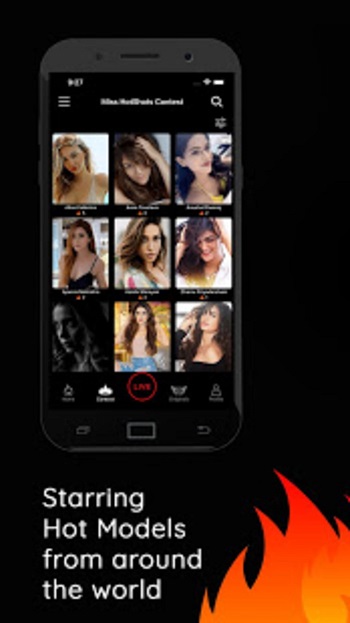 Become famous – You can also try your luck and become famous in the app. You can showcase your singing, dancing, acting, and any skills that you might have. It's similar to the Twitch website but with more exclusivity.
Send and receive gifts – You can also send and receive gifts. Many users have received great gifts from fans around the world. Some people have already made livelihood through the platform!
Easy user interface – Overall, the app is easy to use and navigate through. Even with all the interesting features, it's easy to use!
Hotshots Mod APK – Unlocked, no ads
Want to have a powerful digital entertainment app in your hands? Download Hotshots now and enjoy a wide variety of content, live shows and more!