Download Geometry Dash Lite Mod APK Unlocked Latest version for unique gameplay with retro graphics. It has spiky obstacles that require high-level creativity to overcome.
Information of Geometry Dash Lite
| | |
| --- | --- |
| Name | Geometry Dash Lite |
| Updated | |
| Compatible with | Android 5.0+ |
| Last version | 2.2.11 |
| Size | 68.8 MB |
| Category | Arcade |
| Developer | RobTop Games |
| Price | Free |
| Google Play Link | |
| MOD | Unlocked |
Geometry Dash Lite is a free and popular arcade game. This title was developed by RobTop Games and has been downloaded more than 100 million times from the Google Play Store alone.
The game's basic premise is quite simple as you need to help your character reach the end of each level by avoiding a series of obstacles. The catch is that the game is set to a pulsing techno beat, making it all the more challenging and addicting.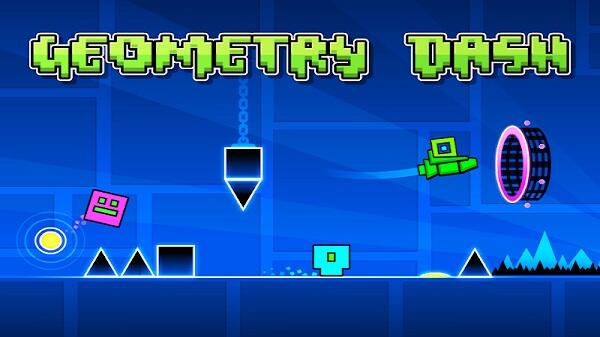 While the game may appear simplistic, it becomes quite difficult as you progress. It will require you to have quick reflexes and good hand-eye coordination. There are also several secret areas to discover, which adds an element of exploration to the game.
One of the great things about Geometry Dash Lite is that it is updated regularly with new levels and features. This ensures that you will never get bored playing the game. Download it and see how far you can go in the obstacles-ridden world of Geometry Dash Lite.
What is Geometry Dash Lite Game?
Geometry Dash Lite was the first spin-off to be released and features 16 gaming levels. It also has advertisements, and the gameplay is generally quite limiting.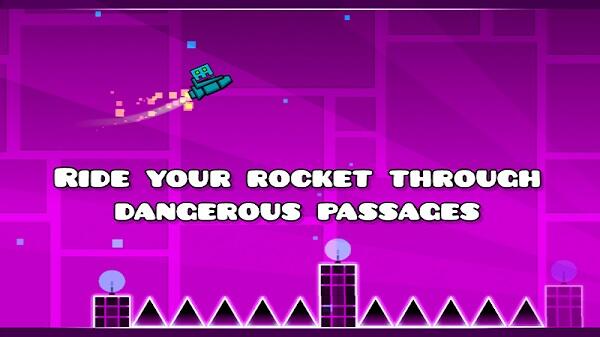 Besides, users cannot build levels and can only play the available ones. The customization options are also limited, omitting several symbols and colors.
Despite these flaws, the game is still addictive and challenging enough. It is more lightweight than the original, making it ideal for devices with limited storage.
Highly Intense Gameplay
This spin-off rivals the original in terms of gameplay difficulty. The 16 levels are filled with spikes, saw blades, and other deadly obstacles. Players need to time their jumps perfectly to avoid getting impaled or shredded.
The game is also set to a fast-paced techno soundtrack which adds to the intensity of the gameplay experience. Although the music can get repetitive, it does not take away from the overall game.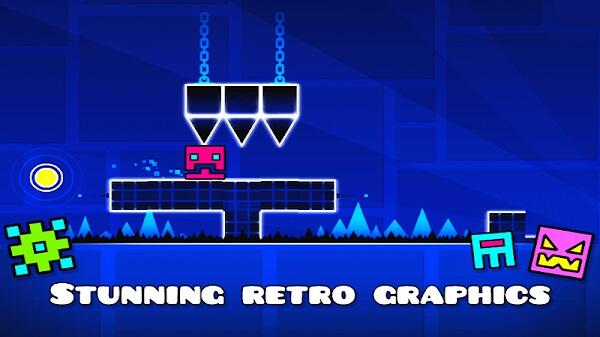 When obstacles become insurmountable, you can use a rocket or a double jump to help you get past them. However, these power-ups are quite rare, and you will need to use them sparingly.
One-Touch Gameplay
One of the biggest selling points of the Geometry Dash games is its one-touch gameplay. Players only need to use a single button to control their character. This makes the game suitable for people of all ages.
Simple touches & swipes are all that is needed to make your character jump, fly, or dash. The controls are well-implemented and responsive. Players will never feel like they are fighting the controls, which is always a good thing.
Colorful & Vibrant Graphics
The graphics in Geometry Dash Lite are colorful and vibrant. Although it features retro-style graphics, the game still looks good. The old-school graphics are reminiscent of classic arcade games.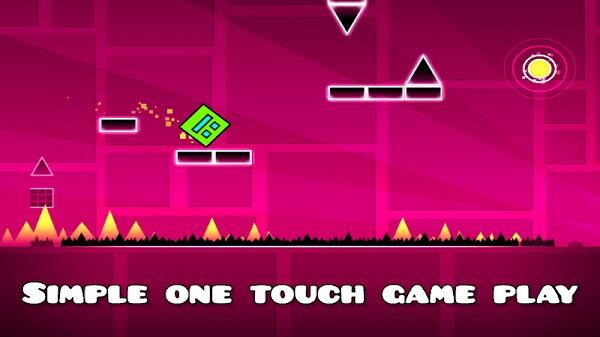 The art style is also pleasing to look at and does not take away from the gameplay experience. Overall, the game looks and feels great.
Other Unique Features of Geometry Dash Lite APK
Highly Dynamic Obstacles. With this game, you can never be too sure what will happen next. The developers have done a great job keeping players on their toes with dynamic obstacles. This means you will need to be constantly alert to avoid getting hit. They include lava pits, spiky balls, and moving platforms.
Immersive Tunes. When playing this game, you will never feel like you are alone. The game features an awesome soundtrack to get you pumped up and ready to take on anything. They rhyme perfectly with the game's fast-paced gameplay.
Practice Mode. This game comes with a practice mode that allows you to get used to the controls and gameplay. It is a great way to learn the ropes before taking on the more difficult levels.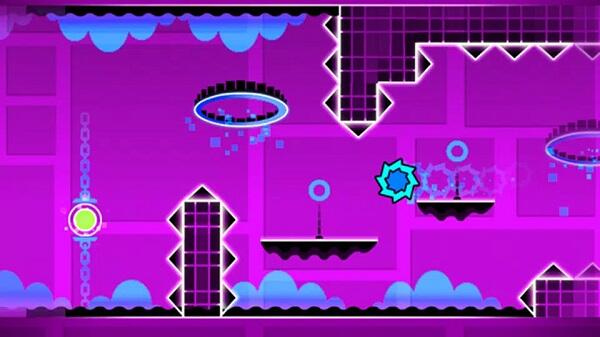 User-Friendly Interface. The game features a user-friendly interface that is easy to navigate. Players will have no trouble finding their way around the menus and options.
Customize Your Character. This game allows you to unlock colors and icons to customize your character. This way, you can personalize your experience and make the game your own.
Fly Rockets & Flip Gravity. When you face extreme difficulties, you can use a rocket or flip gravity to help you get past them. This will help you overcome challenging situations, ensuring you advance through the gameplay fast.
Geometry Dash Lite MOD APK Download
The Geometry Dash Lite MOD APK for Android is modified to help you achieve your objectives quickly. Some of its special features include:
Geometry Dash Lite MOD APK Unlocked. This MOD APK comes with all the levels and features unlocked. You can access them right from the start without beating the earlier levels.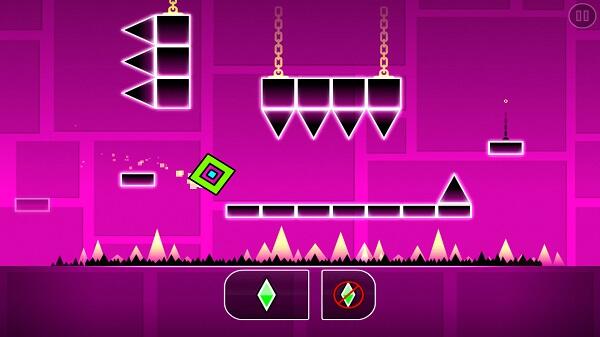 Geometry Dash Lite MOD APK god Mode. This MOD APK makes you invincible to all the obstacles in the game. You will never die, no matter how many times you get hit.
No Ads. The Geometry Dash Lite APK Menu MOD has been patched to remove ads. It is better organized and provides an unrivaled gameplay experience.
Conclusion
The Geometry Dash Lite APK is an exciting spin-off of the original game. It has everything that made the original great, except it lacks editor mode and user-created levels. Nevertheless, it is still a great game that is worth checking out.
The Geometry Dash Lite MOD APK is modified to provide a more enjoyable gaming experience. It has all the features unlocked and a god mode that makes you invincible.