Evolve your character and win battles against gigantic monsters. Download DNA Evolution 3D Mod APK and experience remarkable battles with a transformed character!
Information of DNA Evolution 3D
| | |
| --- | --- |
| Name | DNA Evolution 3D |
| Updated | |
| Compatible with | Android 5.0+ |
| Last version | 1.9.10 |
| Size | 127.00 Mb |
| Category | Arcade |
| Developer | SayGames Ltd |
| Price | Free |
| Google Play Link | |
| MOD | Unlimited money |
Would you want to play in awesome gameplay where you change the appearance of the character by alteration of DNA? Here is a game that allows you to change the DNA of the character and grow them in size. Make your character a monster with a huge body by collecting items that have various growth effects. You are guaranteed maximum fun as you pick all the elements that will make you evolve.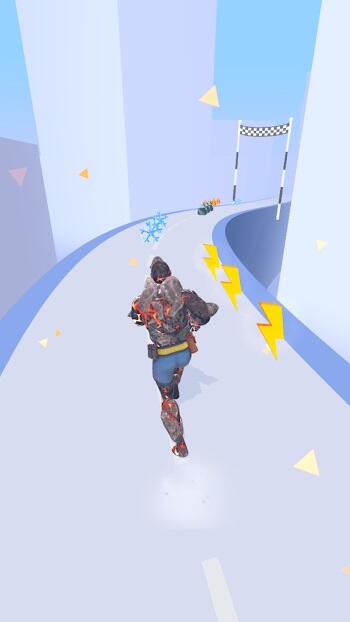 During your run, make sure that you develop your character from a feeble human into a gigantic titan. That is because the real monster awaits you at the end of the finish line. In other words, you will have to face a huge monster at the finish line to complete a game level. Be part of over 1 million gamers enjoying this game now! Download DNA Evolution 3D now!
Join The Evolution Revolution!
Enjoy a transformative experience courtesy of the beautiful and detailed graphics. Witness your character's genetic transformation from a normal human into a superhero as they run across the course with numerous obstacles. Each element has its own unique effects that may be amazing or terrifying.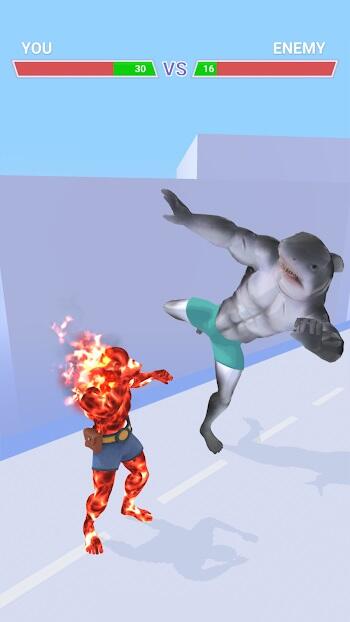 Run across a runway collecting various items that will alter your DNA. The more items you collect, the more changes on your body you will witness. Grow huge like the hulk and collect all the superpowers for your character to ensure that you beat the humongous monster at the finish line. The ultimate goal is to clash with the colossal enemy in an epic fast-tapping fight.
The character will transform into a monster that may even have a hard body. Be keen not to ram into other objects that will revert the DNA changes already impacted on the character. Besides, make sure that you fall into the deep side of the runway. Download DNA Evolution 3D and charge into action THAT ends in a breathtaking superhero battle.
Highlights of the DNA Evolution 3D
This game comes with some remarkable features that make the entire gameplay interesting. Read on to know what the game has to offer.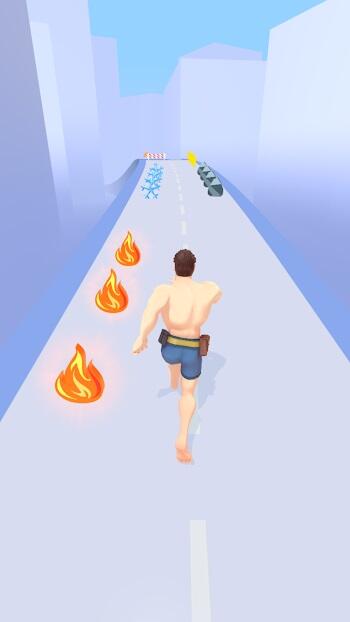 Exciting DNA Evolution – get the character evolved by mastering the elements that alter the DNA. Grow huge by consuming all these elements and be able to smash your enemy. In this fast-paced arcade game, you have to run, collect all DNA elements and avoid obstacles on the runway.
Build up your character's vital superpowers before going on to confront an equally evolved super villain in epic battles. Don't forget that this final battle is only the fittest survive in this final battle. If you lose this battle, you will have to restart the game level again.
Gain Mythical Proportions – outgrow hulk's size and get some cool yet superstitious body shapes! Note that these will not be skins but your body! For example, you will get a rock-hard body that is indestructible. During the race, collect the elements you require to alter your runner's DNA and change them into a huge superhero of mythical size. It is worth noting that some elements will drain your hero's strength. Pick items carefully to ensure you have the vital powers needed to take on your rival.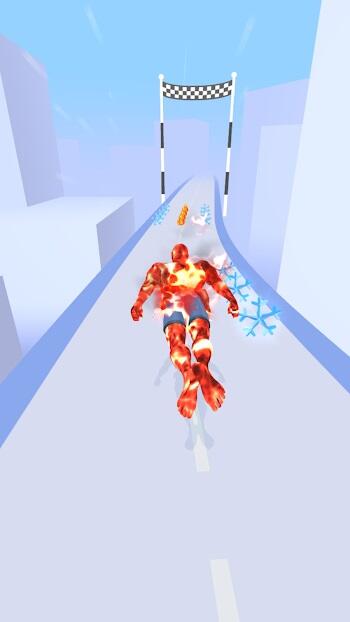 Collectible Items – for you to witness constant evolving, you should collect dozens of transformative elements on the runway. Besides, you can unlock various new elements as you gain more unlimited money. If you have difficulty in defeating your enemy, choose from your hero's elements menu to produce a DNA cocktail that has the best chance of winning against them.
Unlimited Money – earn unlimited cash for completing various game levels and spend it to improve your hero's stat. Ensure that you unlock various DNA elements to enjoy the evolutionary advantages you need to survive and progress in this race of supernatural selection. Smash your enemies with remarkable superpowers and earn even more money. Unlock more skins and superpowers with unlimited cash!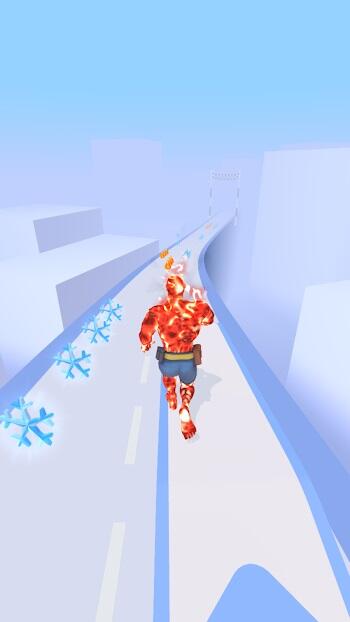 Easy Controls – the forward movement is automatic. You only need to control the character and collect all the items that will alter your DNA. Swipe on the screen to the right or left to maneuver obstacles that will ruin your DNA evolution. On the runway, be careful not to lose your step and fall on the deep ends that are on the side. At the finish line where you face the ultimate monster, you will just need to tap on the screen to fight!
Download DNA Evolution 3D Mod APK – Unlimited money
Download the DNA Evolution 3D Mod APK now and enjoy a game where the best DNA changes make you win battles! Earn unlimited money and unlock all skins!