Download Chai MOD APK Unlimited chats, messages latest version and chat with numerous AIs from all over the world. It is a great way to learn new things and have impactful conversations.
| | |
| --- | --- |
| Name | Chai |
| Updated | |
| Compatible with | Android 6.0+ |
| Last version | 0.4.66 |
| Size | 79.88 Mb |
| Category | Entertainment |
| Developer | Chai Research Corp. |
| Price | Free |
| Google Play Link | |
| MOD | Unlimited chats, messages |
Chai APK is a revolutionary chatting app designed by Chai Research Corp. It lets you choose from a wide variety of AIs to chat with. You can also learn new facts and information from these conversations.
It features AIs with different capabilities, allowing you to choose one in your area of interest. For example, if you want to have a chat on IT matters, you can choose an AI that specializes in that field.
The app also has a humanlike conversation interface. You can type or say anything you want, and the AI will respond accordingly.
Why Use Chai APK?
Chai APK is a great way to kill time and have fun. It enables you to make AI friends and have interesting conversations with them.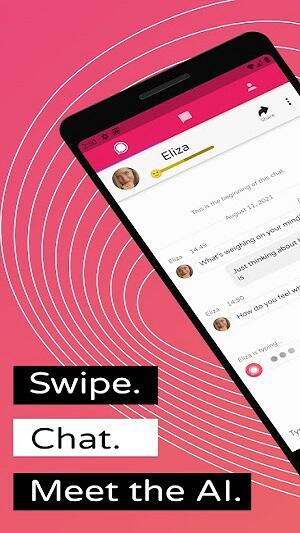 You can also use it to learn new things. The app can keep you updated on the latest news and information in your field of interest.
It is also a great way to relieve stress. After a long day at work, you can chat with an AI friend and relax.
How to Use Chai APK?
Chai APK is an undemanding app with a straightforward user interface. To start using the app, you need to install it on your Android device.
Once installed, open the app and choose an AI friend to chat with. You will swipe to select your AI. Skips those you are not interested in.
Now, start having a conversation with your new AI friend. You can type or say anything you want. You can engage in small talk or have a deep conversation.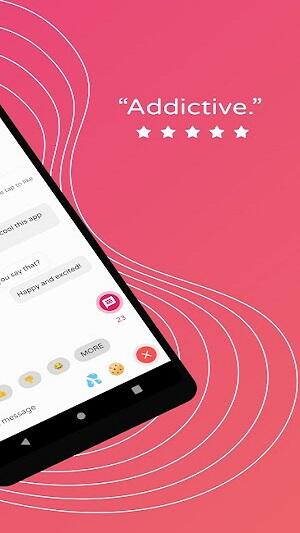 The app also allows you to add AIs to your favorites list. This way, you can quickly start a conversation with them the next time you use the app.
Outstanding Features of Chai APK
Chai APK has many features that make it a great chatting app. These features include:
Personalized AIs. This app is based on a powerful AI system that studies your preferences and provides personalized recommendations. This feature saves you time that you would otherwise spend scrolling through a long list of AIs.
Humanlike Conversation Interface. The app has a natural language processing system that understands the context of your conversation and provides responses accordingly.
A Wide Variety of AIs. The app has AIs with different capabilities, interests, and fields of expertise. You will surely find one that meets & exceeds your expectations.
Ideal for Diverse Needs. Do you want a laugh? Or are you looking for a serious conversation? This app has you covered. It has AIs with a deep understanding of various topics, ranging from entertainment to academics. This way, you can have a chat on any topic you want.
Easy to Use. The app is designed with a simple user interface that anyone can use. You don't need any prior exposure/ experience to start using it.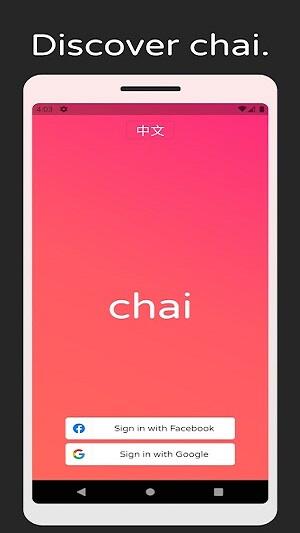 Super Affordable In-App Purchases. You can unlock premium features by making in-app purchases. These purchases are very affordable, and you can get a lot of value for your money. They range from $0.99 to $269.99 per item.
Make Your Own Bots!
This application also allows you to create your own AI friends. You can design them to your liking and use them for different purposes. For example, you can create an AI that helps you with your studies or one that entertains you when you are bored.
The process of creating a bot is quite simple. Just provide the basic information about your bots, such as their name, gender, and interests. Then, add a profile picture and start chatting.
It is also possible to share your bots with other Chai users. This way, you can make new friends and broaden your bot collection. You can then track your progress and see how your bots are doing & how they rank on a global leaderboard.
Highly Responsive Graphics
Chai APK has a sleek and modern user interface. The app is designed with flat graphics that give it a sophisticated look. The app's color scheme is also pleasing to the eye.
The app's icons are well-designed and easy to understand. This way, you can quickly find the features you need without getting lost in the app.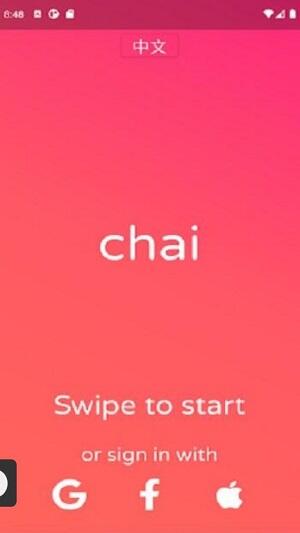 In addition, the app's graphics are highly responsive. This means that you can use the app on any Android device, regardless of its screen size or resolution.
Chai MOD APK Download
The Chai MOD APK for Android is designed to offer you an uninterrupted chatting experience. It allows you access to all the features with zero restrictions. Here's why you should download it:
Chai MOD APK Unlimited Chats. The app allows you to chat with as many AIs as you want. You can also add them to your favorites list for easy access.
No Ads. The Chai MOD APK unlimited messages version is free of any annoying ads that might interrupt your chatting experience.
Chai MOD APK Unlimited Money. You will have access to all the in-app purchases for free. This way, you can unlock all the premium features without spending a dime.
Conclusion
Chai APK is a great chatting app that offers numeorus unique features. It has AIs with different interests and capabilities, a natural language processing system, and a sleek user interface. The app is also very affordable and easy to use.
You can download the Chai MOD APK premium to access all the features for free. This version is super improved & you will enjoy every minute you use it.