Merge similar blobs to get the highest possible score in the Blob Merge 3D Mod APK game now! Enjoy simple easy-to-play controls combined with and addictive gameplay.
Information of Blob Merge 3D
Voodoo is at it again with another engaging casual puzzle game. The Blob Merge 3D is an entertaining puzzle game that requires the player to merge blobs with the same number and color to progressively try to clear the panel.
Merge blobs using their number and colors to get the highest possible score! The team at VOODOO studio included simple controls that only require you to tap, hold, and drop the blobs. As you match and drop the blobs, they will burst and you will gradually complete the level.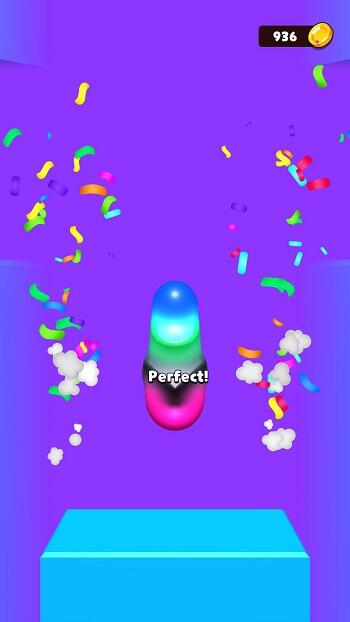 Blob Merge 3D mixes concepts such as the fusion of elements and numbers as well as addictive gameplay mechanics. Download the game now and join over 1 million gamers enjoying this game across the globe.
Pop Blobs and Enjoy
In this game, you have to drop blobs that have similar numbers and colors. You can only match and pop two or more blobs. The objective is to merge the drops that have the same number and double the numbering, as they become one. You will also be ensuring that you leave more space for the following drops. Don't let the panel get full.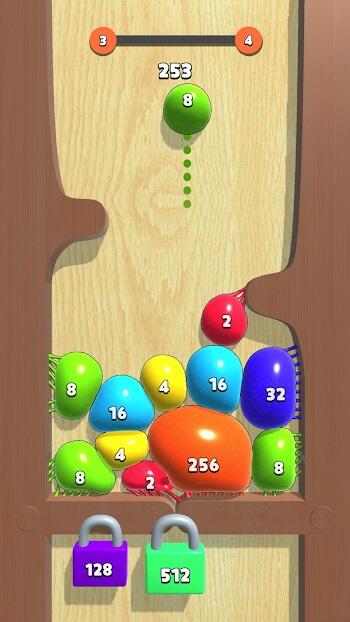 This game offers the same gameplay as the all-time acclaimed 20468 game. However, the Blob Merge 3D game comes with fun, addictive yet challenging gameplay. To play in extend the game as long as you want to play, continuously merge one sticky blob with a similar one.
Blob Merge 3D Features
This game comes with various interesting features. Here is a highlight of each of the features.
Interesting Casual Gameplay – play in a game that allows you to match and drop similar viscous drops and win. As we know, casual games are becoming more and more every day. However, not all games in this genre offer the same feeling of greatness. Here, you will enjoy fascinating gameplay and collide similar sticky bubbles.
Note that some will stick and hang on walls until you collide them with similar bubbles. Luckily, you have two powers at your disposal. First, you can change the order of the drops on the panel and you can throw wild drops, which can be matched to any blob you have.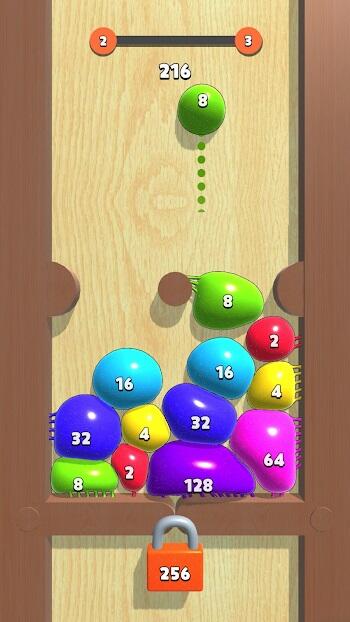 Easy Controls – you don't have to be a pro mathematician to play this game just because it involves blobs with number labels. This game has very simple controls that require you to tap, hold, and drop the blobs on other similar blobs with the same color and number. This way, the will pop and you will not struggle to avoid many blobs filling the panel.
Stimulating Sounds – to keep you captivated, the developer of this amazing game included electrifying sounds. These cool soundtracks will keep you attentive and keen on whatever is happening during the gameplay.
Colorful Graphics and Animations – after launching the game, you will notice the cool 3D graphics that have been used in creating this game. You will witness the eye-catching wavy movements of the sticky blobs and witness the vivid display of the various colors of blobs. You will be excited about the reaction as the blobs collide and pop.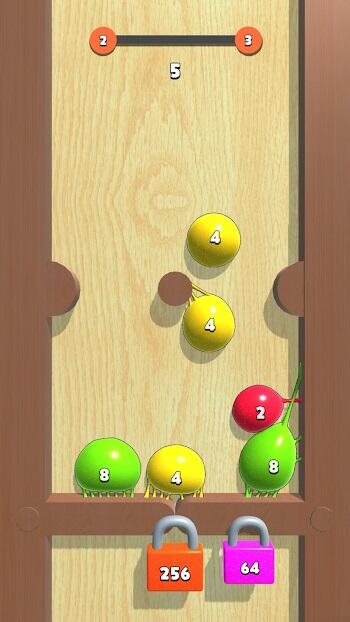 Various levels – you will surely not get noted playing this game. This is not among the many games that come with a limited series of game levels. Here, there are lots of levels that come with different challenges. However, every level comes with almost a similar gameplay with the change being the shape of the panel. Whichever the panel appears, make sure that you can keep us and avoid blobs filling it to the bream.
Unlimited Gems/Coins – every successfully completed game level offers the player unlimited coins. You can then utilize the unlimited cash in unlocking other game levels and in-game items.
Download Blob Merge 3D Mod APK – Unlimited Money
Download and install the Blob Merge 3D Mod APK and enjoy gameplay where you match blobs with similar numbers and colors. Earn unlimited money too!