If you live in Quebec and have not been vaccinated against COVID-19, get the jab, update the QR on the Vaxicode APK. That's the only way to access public places!
COVID-19 has taken a toll on various activities that made life interesting as we used to know it. If you have not taken the vaccine jab, you will not be allowed to attend various public spaces and events. Well, not unless you are not within the boundaries of Quebec in the North American country of Canada. Canadians staying in this province will now have to prove that they have been vaccinated using the Vaxicode App. Without a doubt, this Quebec's app has proven to be the most popular application in Canada since its launch.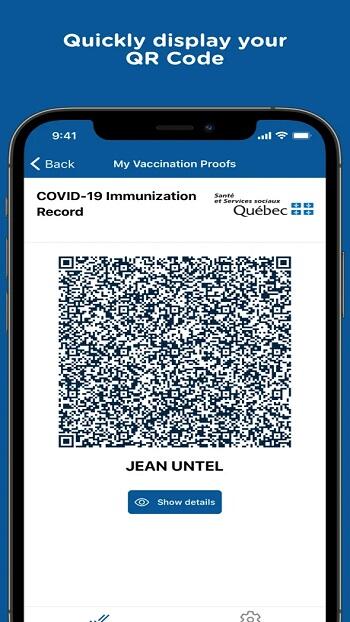 Quebec has launched VaxiCode and a partner app the – VaxiCode Verify, which will be used in confirming the validity of vaccine passports. Both applications will start being used from 1st September 2021. From this day, everyone in Quebec will need to have this app on his or her mobile device to validate their vaccination! Without the app, you will not be able to access certain businesses, public places, taking trains and buses, and more without proof of being vaccinated as will be captured in this Android and iOS app.
Proof-Of-Vaccination Tool
According to Quebec's health minister, the app will allow vaccinated citizens to access public events, bars and restaurants, training facilities, board buses, and trains within the province. Basically, VaxiCode works by displaying a QR code that can be scanned by the Verify app to authenticate the users' vaccination status. Notably, neither of the two software seems to communicate with remote servers during the verification of the QR code.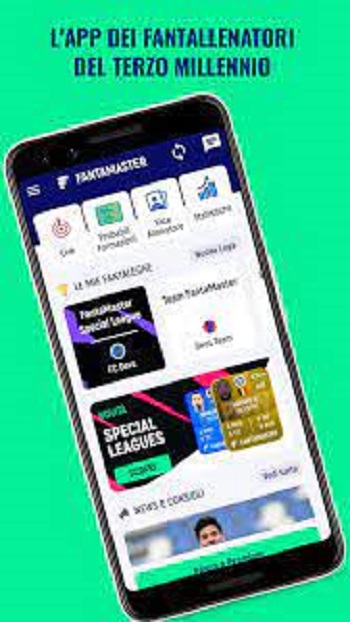 That should ease privacy tensions and concerns for users because it means that the apps do not send any information through government servers. There are unclear rumors that the app is not secure. However, the developer expressly urged the public to be guaranteed their privacy and secrecy. This means that the information of the user including the vaccination records and other important personal info cannot be exposed to malicious miners of online info! The records are not transmitted to anyone else!
Features of the VaxiCode App
This app comes with exclusive features including a cryptographic signature that verifies the QR code's authenticity. Apart from that, here are other highlights of the app.
Access to Public Spaces – this app will work against all those who have not taken the covid-19 vaccinations. However, it will help the people of Quebec safe. If adopted by the entire country and most countries in the world, it will be the next form of a ticket to access various public spaces. Any event that is reminiscent of special celebrations and occasions, gaming lobbies, cinema halls, group activities, bars and cafes, as well as school activities will be out of bounds for those whose status on the VaxiCode app is unverifiable!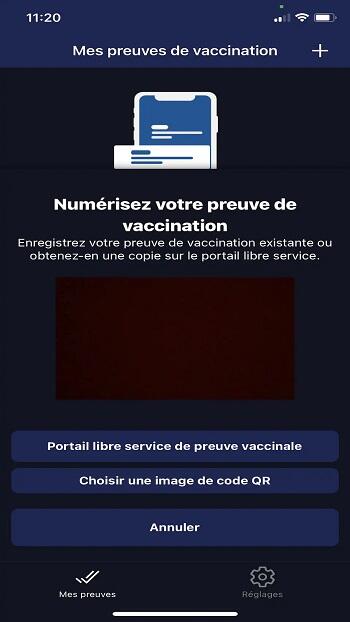 It is mandatory for adults and children above the age of 13 years to use this app. this is a free app that will be available on the App Store and Google Play. The app will offer you a QR code that will be stored in an electronic wallet and will be used as proof of vaccination against the deadly Coronavirus. After that, enjoying in public facilities will be easy!
Proof of Vaccination – this is a vaccination proof verifier tool that residents of Quebec are eager to have from the first day of September 2021. Without a doubt, this will be a crucial tool that will help in reducing the spread of COVID-19 disease and especially the lethal Delta variant! only vaccinated individuals will be able to access public events and spaces with a high contact rate and potential for disease spread.
Security of Info – the app's security has been scrutinized and the developer and Quebec's government are sure that the info about the users will be safe and secure. With the app, the citizens will easily obtain the vaccination records using a QR code approved by Quebec's authorities. In addition to the QR code, users will need to upload and register with more vaccination documents that will be kept safe by the app's encryption.
Electronic QR Code Wallet – the app features a QR code that will be used to verify the user's vaccination status. Besides, the code helps the authorities and admins of various public points to check the status of COVID-19 vaccinations of those who want to participate. Notably, the QR code contains personal information such as full names, birth dates, vaccination dates, and the type of vaccination. After registering the QR code into the VaxiCode app, Quebecers will use their smartphones together with a government-issued ID to access spaces where vaccination is a mandatory requirement.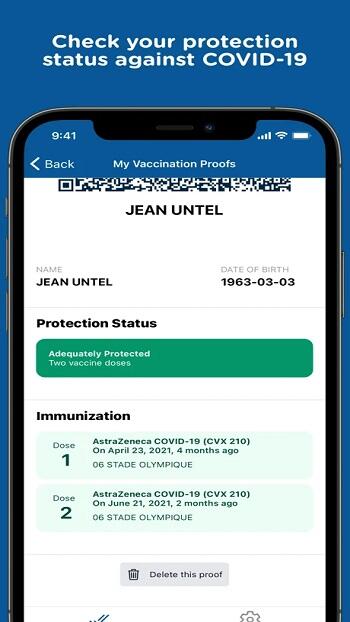 Android & iOS Compatibility – this app was released for use on Android and iOS devices. Residents of Quebec should have the app on their smartphones to avoid inconveniences when they visit public places that are only for vaccinated people.
No Third Party Advertising – the app does not have any ads. Of course, the magnitude of the issue that the app wants to address doesn't need annoying interruptions that come with ads!
Download Vaxicode APK Free For Android
With the Vaxicode APK, you will be able to prove that you have been vaccinated against the deadly Corona Virus and access most public spaces in Quebec.