Download Undead Hero Mod APK Unlimited money Latest version and fight to defeat evil demonic masters. You will explore new worlds, collect loot, and fight fierce boss battles.
Information of Undead Hero
| | |
| --- | --- |
| Name | Undead Hero |
| Updated | |
| Compatible with | Android 4.0.3+ |
| Last version | 1.0.8 |
| Size | 91.4 MB |
| Category | Adventure |
| Developer | www.Spellbook.com |
| Price | Free |
| Google Play Link | |
| MOD | Unlimited money |
The Undead Hero APK is a mobile game developed by Spellbook. You take on the role of a hero who has been slain and trapped in Purgatory; an afterlife realm ruled by demonic forces.
You must fight through hordes of evil creatures, smashing doors and chests to loot treasure and gain power. Even better, the game offers three different classes to choose from: The Paladin, the Sorceress, and the Thief, each with unique abilities and playstyles.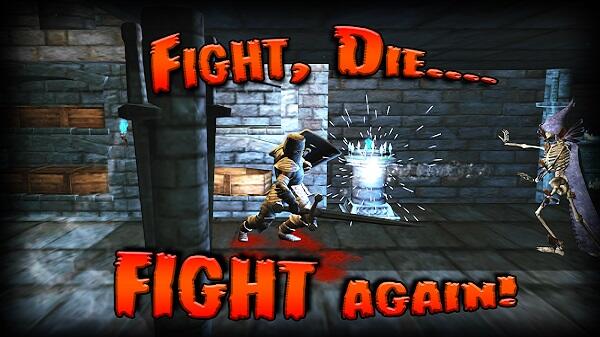 The game is free to download and play and features fast-paced, action-packed gameplay. As you progress through the game, you will encounter increasingly powerful enemies and bosses, challenging you to hone their skills and strategy to survive.
Overall, Undead Hero APK is a well-thought-out, addictive action game. It features a slash RPG element, testing your skills and reflexes as you fight through the afterlife.
Undead Hero APK - Background Story
As a mighty hero, you were known for your bravery and skill in combat. You fought valiantly against the forces of evil, slaying countless monsters and saving countless lives. But your best efforts, you were eventually killed in battle.
But your story did not end there. The demonic masters of Purgatory saw your potential and decided to enslave your soul for eternity. They forced you to fight for them, pitting you against countless other warriors in brutal battles.
Despite their control over your body, your soul remained strong and pure. You refused to give in to their evil desires and continued to fight for good. You must smash through doors and chests, looting their treasures and using them to help those in need.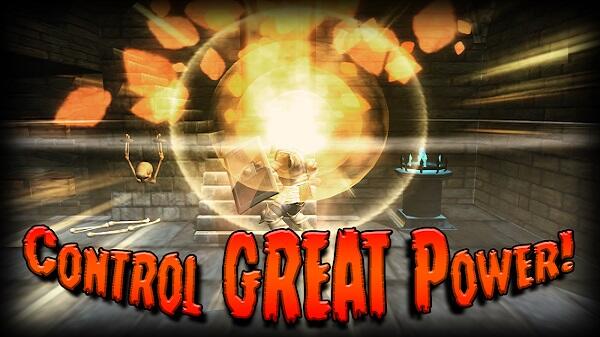 You also must use your skills to crush the forces of evil, freeing the souls of other heroes trapped in Purgatory just like you. With each victory, you will grow stronger and more determined to escape the grasp of the demonic masters.
Can you reclaim your freedom and escape Purgatory once and for all? Play as the Paladin, Sorceress, or Thief, and use your skills to outmaneuver your enemies and reclaim your freedom. The road will be long and difficult. But with determination and courage, you will ultimately triumph over evil and reclaim your place as the greatest hero to ever live.
Unique Gameplay & Game Mechanics
You play as a hero who has been resurrected by the demonic masters of Purgatory. Your mission is to fight your way through the forces of evil and find a way to escape your eternal enslavement.
As you journey through the game, you will encounter various obstacles and challenges, such as doors and chests that you must smash open, and enemies you must defeat. Fortunately, you will collect treasures and power-ups that can help you to upgrade your character and unlock new abilities.
The gameplay in Undead Hero is fast-paced and action-packed, with smooth controls and engaging combat mechanics. It features stunning graphics and immersive sound effects that will keep you engaged and immersed in the world of Purgatory.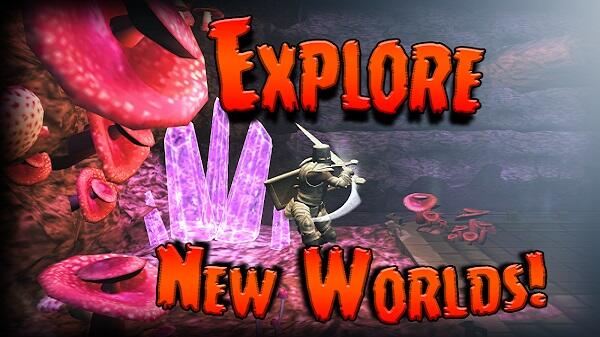 Overall, Undead Hero is an exciting and thrilling adventure that will challenge your skills and test your mettle. With its challenging gameplay and immersive atmosphere, Undead Hero is sure to enthrall action fans. Download it and start your journey to escape the clutches of the demonic masters of Purgatory!
Outstanding Features of Undead Hero APK
Simple Controls. The developer designed this game with simple controls, allowing you to focus on the action. You can move your characters with a single tap, allowing you to dodge enemy attacks and attack at the perfect moment.
Fast-Paced Action and Combat. The game's combat system is fast-paced and intense, allowing players to quickly dispatch enemies and move on to the next challenge. You can use different weapons and abilities to take down your foes, including swords, spells, and stealthy attacks.
Explore Diverse Environments. The game's world is filled with dynamic environments, from dark dungeons and underground caves to lush forests and abandoned cities. Each area offers its unique challenges and rewards, encouraging you to explore and discover new secrets and hidden treasures.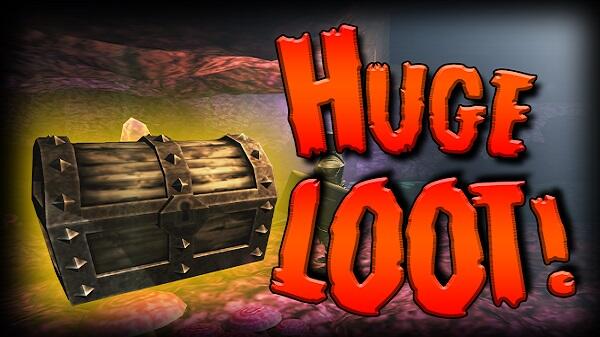 Face Off Against Challenging Enemies. The forces of evil in the game are varied and powerful, with a wide range of different enemy types to fight. From powerful bosses to swarms of lesser foes, you must use all of their skills and abilities to survive the dangers of Purgatory.
Unlock New Abilities and Items. As you progress through the game, you will earn experience points and loot necessary for unlocking new abilities and items. This allows you to further customize their character and tailor their playstyle to your preferences.
High-Quality Graphics and Sound. The game features stunning graphics and immersive sound design, creating a rich and engaging gaming experience. The game's art style is detailed and polished, with diverse enemy designs and beautiful environments to explore.
System Requirements & Additional Information
Undead Hero is compatible with Android 4.0.3 and up. It is approximately 91MB and is available for download at the Google Play Store. The developer recommends that players have at least 1GB of RAM to run the game smoothly. However, we recommend 2GB for the best performance.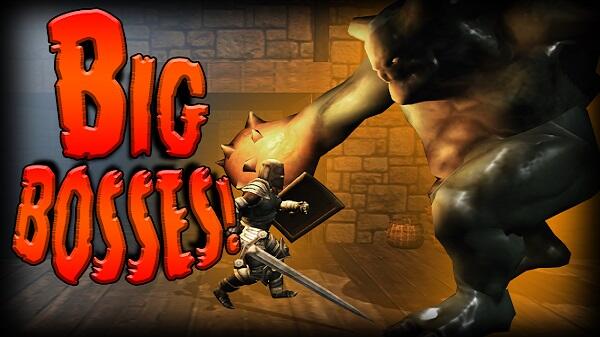 Undead Hero offers in-app purchases ($0.99 - $1.99 per item) which can be disabled through your device's settings menu. However, these purchases are not required to play or unlock features within the game.
Unique Tips for Playing Undead Hero APK
Focus on leveling up your character and unlocking new abilities as you progress through the game. This will allow you to better manage challenging enemies and bosses later in the game.
Pay attention to the different enemy types you encounter, as each type poses unique challenges and requires a different strategy to defeat. For example, some enemies might be resistant to certain types of damage or may have powerful ranged attacks that you need to avoid.
Use power-ups whenever possible, as these can give you a boost during intense battles and help you stay alive longer in difficult encounters.
Keep an eye out for hidden treasure and secret areas as you explore the different environments in the game. These can often contain valuable loot or powerful crafting materials, allowing you to customize your character and gear.
Undead Hero MOD APK Download
The Undead Hero MOD APK for Android version is enhanced to offer an improved gaming experience. Here are its exceptional features: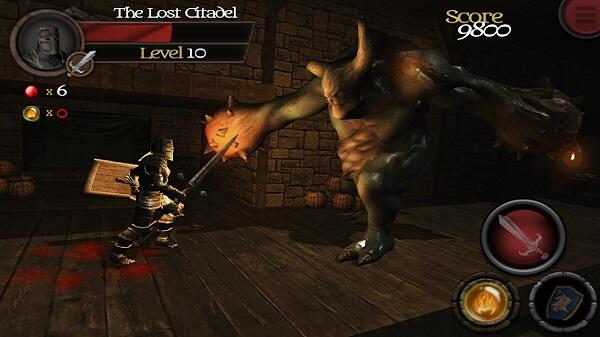 Undead Hero MOD APK Unlimited Money. This game's version is enhanced to offer unlimited in-game money and resources, allowing you to purchase premium items and gear whenever you need them.
Unlock All Characters and Abilities. The Undead Hero MOD APK unlocks all the game's playable characters and special abilities right from the start, allowing optimum customization.
No Ads and No In-App Purchases. The Undead Hero MOD APK for Android is free of advertisements. As such, you can enjoy an uninterrupted gaming experience without interruptions or pop-ups from third-party advertisers.
Conclusion
Undead Hero APK is a fun and engaging action RPG that offers players a robust and highly customizable gameplay experience. It requires you to master your combat skills to defeat challenging enemies and powerful bosses.
Additionally, you can use the Undead Hero MOD APK to unlock all characters and abilities, allowing you to fully customize your character and upgrade your skills and gear in any way you choose.