If you love playing unique games, Pikmin Bloom Release Date APK is definitely a game for you! Here, you're able to enjoy an epic adventure game where you grow and collect Pikmin.
Information of Pikmin Bloom
| | |
| --- | --- |
| Name | Pikmin Bloom |
| Updated | |
| Compatible with | Android 5.0+ |
| Last version | 79.0 |
| Size | 146.85 Mb |
| Category | Adventure |
| Developer | Niantic, Inc. |
| Price | Free |
| Google Play Link | |
| MOD | Mobile game |
Would you want to play and enjoy a fun and exclusive adventure game today? Download and install the Pikmin Bloom APK on your smartphone now. Here, you will immerse yourself in an augmented reality (AR) game created by Nintendo and Niantic. In this game, you will be able to walk around the vast world to load seedlings into your planter, grow and collect as many Pikmin as you can.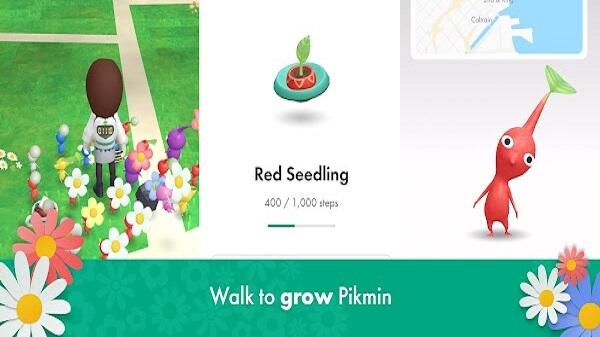 You will also enjoy so many mini-games that will allow you to enjoy a casual walk down the parks! So many fun adventure gamers have been created over the years. Nonetheless, we assure you that you will not compare the gameplay in this game with any other game.
Play in amazing games levels that are available right now for you. Pluck a Pikmin after enough steps to let them follow you wherever you go! make sure that you deepen your friendship to make the Pikmin give you a gift that allows you to unlock a Décor Pikmin.
Let the Flowers Flourish
The storyline of the game begins with an unbelievable adventure where the gamer starts moving over the vast game environment randomly. Walking or running on the ground makes the flowers bloom. That is because, with the steps, the flowers will start blooming.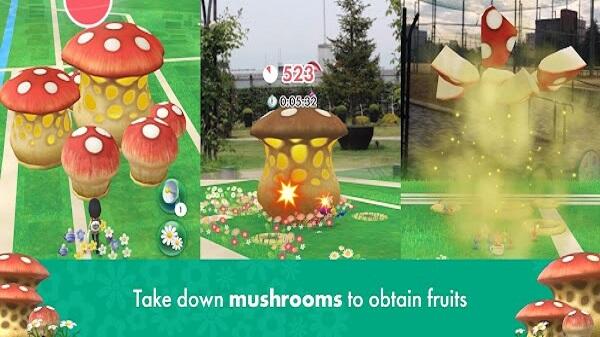 During gameplay, you can unlock different Pikmin, as the game includes so many unique ones. Enhance your relationship with the Pikmin. In turn, they'll become exceptional Décor Pikmin. Here, the Pikmin will track your steps throughout your routine activities!
Notably, the flower petals are used to cash out other gifts and rewards. Besides, players can use various tricks to overcome difficult situations throughout the game. Download the Pikmin Bloom game now and enjoy walking and growing your Pikmin squad.
Pikmin Bloom Game Features
In the exciting game, players interact with tons of features that make the game interesting.
Pluck and Collect Pikmins – at the beginning of the game, you'll need to load seedlings into your planter before walking in the vast game environment. Here, you will be able to pluck Pikmin and they'll be part of your group.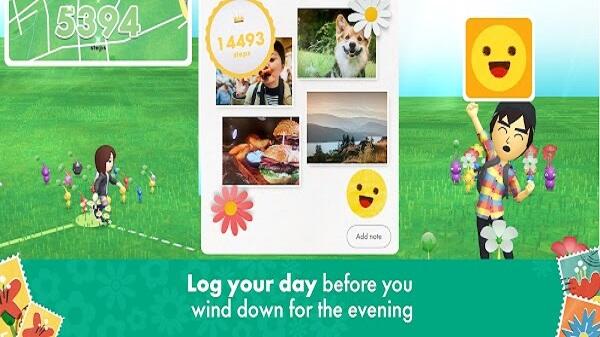 They will then start following you wherever you go and enjoy a fun adventure together. The most amazing moment is when you send them to pick up seedlings and fruits because they can recall every place you went together. You can also grow your Pikmins squad to be as big as you want. Note that you can also acquire a rare type of Pikmin called Décor.
Walk To Grow More Pikmin – after several minutes of gameplay, you will note that Pikmin grows from seedlings as you take every step. That implies that the further you walk, the more Pikmin you will grow and let them join your squad! Walk more to provoke flowers bloom. Collect as many flower petals as you can from Pikmin's heads and plant them as take a walk. That will ensure that you leave trails of attractive blossoming flowers all over you go.
Walk To Make Memories – in this game, you need to control the main character as he/she walks around. You will make endless memories in this game. Finish the very in-game day by reviewing your journey. On the simple game interface, you can view your step count and even the path you walked on. Moreover, you can go back to the pictures you took throughout the day and have fun. Download Pikmin Bloom on your Android device, join the new world and create incomparable memories.
Various Pikmin – in the game, you will find new Pikmin as you move around. Each of the seven kinds of Pikmin in the game has distinct characteristics like the ability to fly or even become stronger. The game presents special gifts to the players to cultivate a good relationship with Pikmin.
Routine Activities – the game has various routine activities that you should compete to win the game levels available. The game also records every step that you take. Walk more, plant and collect more Pikmins and colorful flowers! Make every walk memorable by performing the many activities with precision! Face and maneuver obstacles, destroy obstacles, collect props, and aim to defeat giant monsters.
Numerous Places – the game has many places covered by clouds. You will not easily explore all these areas all at once. Be patient and traverse all the areas in the vast map of this game. The Pikmin Bloom game will always surprise you. Here, every day forms another great day to expand the horizons!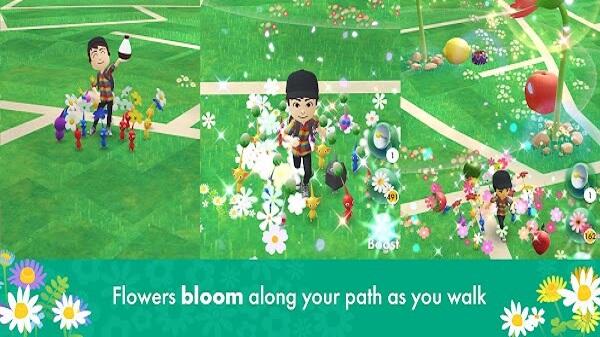 Multilingual Support – this awesome game is now available in several languages including English, French, Italian, German, Portuguese, Korean, Chinese, Japanese, and more.
Download Pikmin Bloom APK – Latest Version For Android
With the Pikmin Mobile Game APK installed on your smartphone, you will surely appreciate the great gameplay it offers! Walk all you can and collect unlimited Pikmin.