Download Ultimate Ninja Legend Super Mod APK Unlock all characters latest version and participate in fast-paced ninja wars. It has several game modes with unique challenges.
Information of Ultimate Ninja Legend Super
| | |
| --- | --- |
| Name | Ultimate Ninja Legend Super |
| Updated | |
| Compatible with | Android 5.0+ |
| Last version | 1.2.1 |
| Size | 254.93 Mb |
| Category | Action |
| Developer | Colorful Box |
| Price | Free |
| Google Play Link | |
| MOD | Unlimited money, gems |
About Ultimate Ninja Legend Super
Ultimate Ninja Legend Super is an intense game that challenges you to be the best ninja fighter. The gameplay is quite similar to other fighting games where you have to face off against numerous opponents. You need to defeat all of them to progress in the game.
While the game's graphics are uncomplicated, the animations are top-notch. The movements of the ninjas look realistic, and you will feel like you're in a real fight.
Overall, this game is an excellent choice for those who want to experience fast-paced ninja fights. It's optimized and works 100% efficiently with Android 5.0 and above.
A Thrilling Gaming Experience
Have you ever been in a fight with Ninjas? If not, then you're missing out on a lot of fun!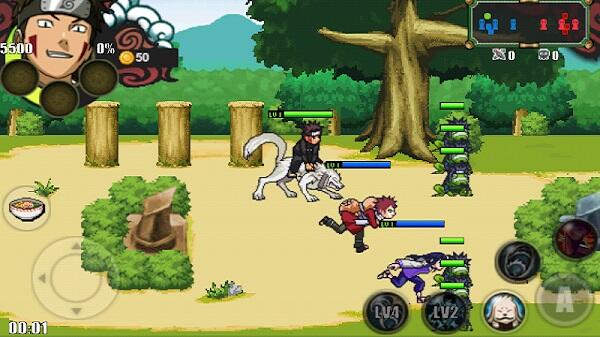 Ninja characters are dynamic and have perfect Japanese moves, making the gameplay unique. You will learn the art of ninjutsu and appreciate the discipline that ninjas follow.
When you start playing this game, you will be a novice ninja. As you progress, you will earn rewards and power-ups to help you become stronger.
Whatever you do, just ensure you unleash your inner ninja and defeat all the opponents that come your way! This is the only way to progress in the game and become the ultimate ninja legend.
Highly Engaging Game Modes
This game has been designed to keep you lively and enthusiastic throughout. You can play in Single Player or Multi-Player.
In Single Player mode, you will face off against the computer/ artificial intelligence (AI) opponents. Here, you can select the difficulty level and the number of opponents.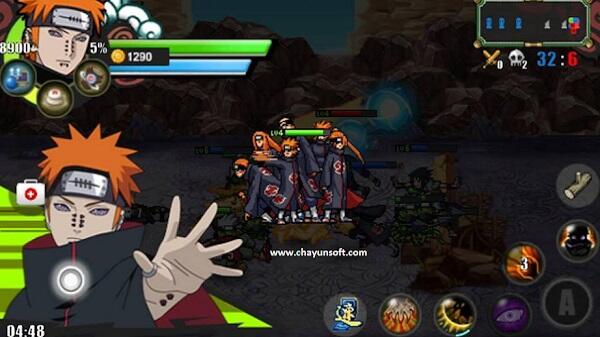 The Multiplayer mode is more challenging and absorbing as you will be up against real players globally. You can either play with friends or be matched up with random players.
To win in the multiplayer mode, you must be strategic. Plan your moves well in advance and attack when your opponents are least expecting it.
Participate in Duels and Tournaments
If you're looking for real action, participate in duels held regularly. In duels, you can fight 1vs. 1, 2vs. 2, 3 vs. 3, 4 vs. 4, and 5 vs. 5. These duels are quick and get your adrenaline pumping. The winner gets attractive prizes such as in-game currency and power-ups.
You will pick your team carefully and head into the battle. The fights are short but sweet, and you will emerge victorious if you have better skills than your opponents.
Tournaments are another way to show off your ninja skills. In these, many teams from all around the world participate.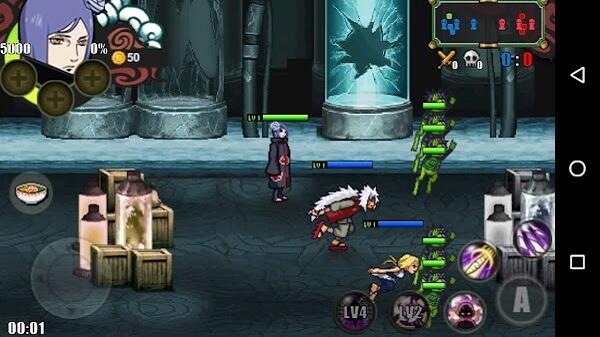 The tournaments are held periodically, and the prizes for winning are even better. Make sure you're at the top of your game if you want to win a tournament! You can also participate in other sessions, including:
Random Death Match. In this mode, your success will depend on how many opponents you can take down. You must exterminate as many as you can before the time runs out.
Clone Ninjas. This is a 3 vs. 3 battle where you have to clone yourself. The more clones you have, the more powerful you become. The objective is to take down all the clones of your opponents before they get to you.
Team Death Match. In this mode, it's every team for itself. You need to work with your teammates and take down all the members of the other team. The first team to reach the specified number of kills wins the match.
These are some of the modes that you can play in this game. You can also customize your game and create your own unique gaming experience.
Diverse Characters
This game features a diverse cast of characters, each with their unique abilities. You can select the character that suits your playstyle the best.
When picking a character, you must consider their strengths, special abilities, and weaknesses. Each character has a unique skill set that can be used in battle.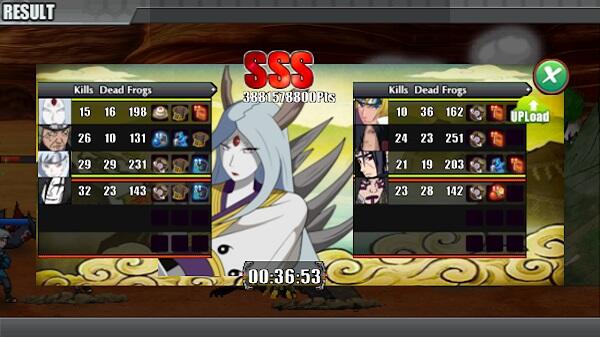 As you progress, you can unlock new characters. You can also upgrade the abilities of the characters that you have to make them even more powerful.
Diverse Weapons to Use
In this game, you will access a wide range of weapons. You can use swords, daggers, staffs, and even ninjutsu.
You can also use different types of projectiles, such as shurikens and kunais. Each weapon has its own strengths and weaknesses. You need to find the right weapon for the right situation.
You can also upgrade your weapons to make them more powerful. This will give you an advantage in battle and help you take down your opponents more easily.
Superior Sound Systems & Graphics
The graphics are not too shabby, and the sound effects are quite good. You can hear the sounds of the blades clashing and the ninjas fighting. This adds to the immersion and makes the game more exciting.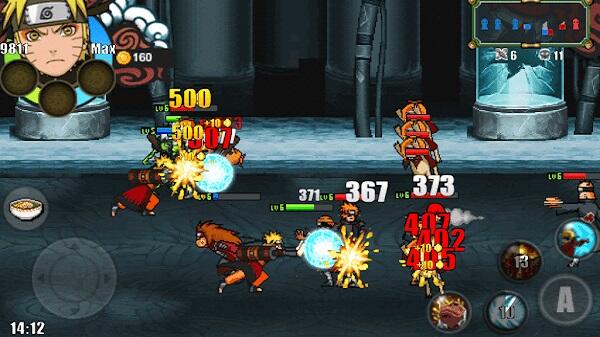 The graphics are colorful and detailed. The environments are well designed, and you can see the different locations the ninjas are fighting in.
This game is an excellent example of a well-made ninja game. It has all the elements that a good game should have.
Ultimate Ninja Legend Super MOD APK Download
The modded version of this game is available for download. This version includes all the features of the original game, plus some extra ones, including:
Ultimate Ninja Legend Super MOD APK Unlimited Money and Gems. The modded version of this game gives express permission to use unlimited in-game resources.
Ultimate Ninja Legend Super MOD APK Unlock All Characters. You can use any character you want, even the locked ones without spending a dime.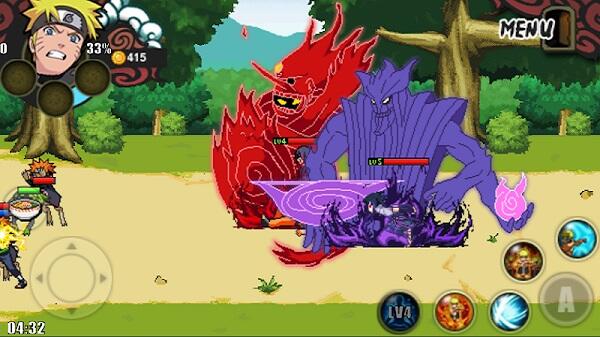 Ultimate Ninja Legend Super MOD APK No Cooldown. In the modded version of this game, you will not have to wait for the cooldown period before using your skills again.
No Ads. The Ultimate Ninja Legend Super MOD APK for Android doesn't contain any ads whatsoever. You will concentrate on your fights 100% distraction-free.
Conclusion
The Ultimate Ninja Legend Super APK is everything a ninja fan needs in a game. Its graphics and sound are top-notch. It also has many challenges that will keep you hooked for hours.