Download Ultimate Car Driving Simulator Mod APK All unlocked Latest version and have fun driving sleek & powerful cars. It has a large open world with diverse environments.
Information of Ultimate Car Driving Simulator
| | |
| --- | --- |
| Name | Ultimate Car Driving Simulator |
| Updated | |
| Compatible with | Android 5.0+ |
| Last version | 7.3.1 |
| Size | 166.78 Mb |
| Category | Racing |
| Developer | Sir Studios |
| Price | Free |
| Google Play Link | |
| MOD | Unlimited money |
Unlimited money
Unlimited diamonds
About Ultimate Car Driving Simulator
Ultimate Car Driving Simulator is a fun-filled simulation game offered by Sir Studios. It features well-thought-out gameplay that lets you experience what it would be like to drive some of the world's most popular cars.
The large open world environment has different terrain and weather conditions, allowing you to test your driving skills in diverse settings. There are also many challenges to keep you entertained, such as time trials and drifting challenges.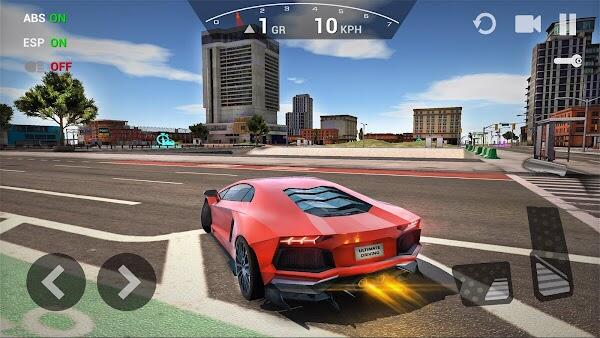 With excellent graphics and realistic car physics, Ultimate Car Driving Simulator is a great game for all car enthusiasts. It is lightweight (151MB) and works 100% well with Android 5.0+ devices.
Many Cars to Drive
In Ultimate Car Driving Simulator, you will drive different cars from well-known manufacturers such as Mercedes Benz, Bugatti, Lamborghini, Audi, and Ferrari. Each car has been carefully designed to look and feel like its real-world counterpart.
Even better, the game integrates different types of cars, including muscle cars, 4WD trucks, sports cars, and more. The choice you make will affect how your car handles on the road. For example, trucks are better suited for off-road driving, while sports cars offer better speed and handling.
There is also a huge garage where you can store all the cars you have unlocked. You can access it at any time to change cars or upgrade them. Ensure you have the best car for each track to get the best out of the game.
Adrenaline-Pumping Driving Escapades
This game sucks you in with its excellent challenges, race tracks, and numerous driving-related tasks. It challenges you to put your driving skills to the test while also providing a great sense of exploration.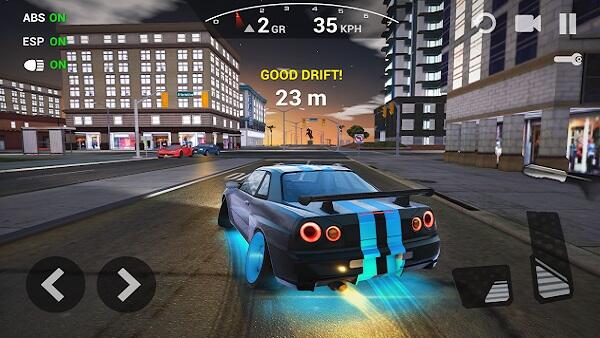 The race tracks are plenty, each distinct from the others. For example, some tracks have obstacles such as traffic, while others are set in hilly terrain. There is also a night mode that makes things more challenging.
As you complete missions, you will earn coins that you can use to buy new cars or upgrade the ones you already have. There is no shortage of things to do in the Ultimate Car Driving Simulator game.
Explore an Open World Map
This game takes you on an exploration trip around an open-world map. The map is huge and diverse, with different terrains and conditions. You can drive around freely and explore everything the game has to offer.
Whether you want a desert driving experience or want to try your hand at driving in the rain, this game has it all. There is also a day-night cycle that makes things more interesting. You will need to use your headlights at night to see where you are going.
Even better, every environmental element, including the roads, terrain, and buildings, have been designed to look realistic. You will see forests, dust, and even snow as you drive around. Be careful as these elements can affect your car's performance.
Unlimited Vehicle Customization Options
This game allows you to drive the car of your dreams and customize it to your liking. You can change the color, rims, tires, and suspension. You use trial & error with various combinations to find the perfect setup for your car.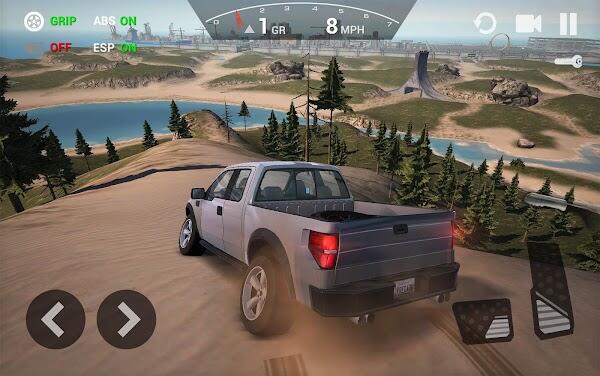 Additionally, you can upgrade your car's engine, brakes, and other parts to make it faster and more powerful. With the right upgrades, you will be able to outperform the competition on the race tracks.
Realistic Driving Physics
This game prides itself on its realistic driving physics. The car behaves just like it would in real life, making for a very believable experience. You must master the controls to get the most out of your car.
Even better, the different terrains and weather conditions will affect your car's handling. For example, driving on snow will be different from driving on dry asphalt. You will need to adjust your driving style accordingly to stay in control.
The developers have also done a great job of replicating the sounds of different cars. Each car has a unique engine sound that is realistic and believable. You will feel like you are behind the wheel of a real car as you race around the tracks.
Superior 3D Graphics
This game features some of the best 3D graphics you will see in a mobile game. Every element, from the car models to the environment, is incredibly detailed and looks realistic.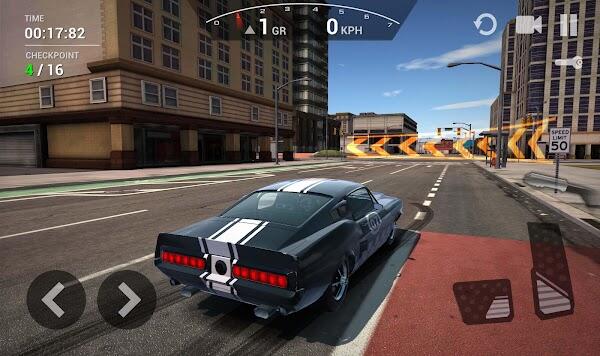 The lighting effects are also meticulously rendered. The different times of day look good, and the headlights look especially realistic.
Even better, the background environments are not static. You will see leaves rustling in the wind and dust swirling as you drive. This attention to detail makes this game stand out from other driving games.
Ultimate Car Driving Simulator MOD APK for Android
You can download the Ultimate Car Simulator MOD APK Unlimited Money and Gems to improve your driving experience two folds! It gives you these benefits:
Ultimate Car Driving Simulator MOD APK Premium Unlocked. This MOD APK offers you all the premium features of the game for free. You will not see ads or annoying pop-ups while playing.
Ultimate Car Driving Simulator MOD APK Unlimited Money and Diamond. This MOD APK gives you an unlimited supply of in-game currency. You can use it to buy new cars, upgrade your existing ones, or unlock new tracks.
Ultimate Car Driving Simulator MOD APK Free Shopping. The MOD APK also removes all in-app purchase restrictions. You can buy anything you want to boost your chances of outsmarting your rivals.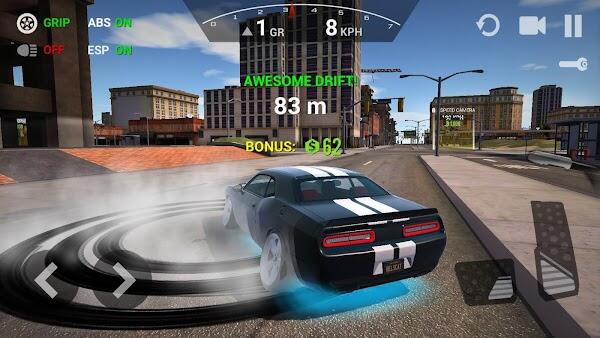 Ultimate Car Driving Simulator MOD APK All Cars Unlocked. This MOD APK gives you instant access to all the cars in the game. You can try out different vehicles and find the perfect one for your driving style.
All Tracks Unlocked. The Ultimate Car Driving Simulator MOD APK Download All Unlocked means that you can race on any track you want, anytime you want. There are no restrictions.
Conclusion
The Ultimate Car Driving Simulator APK offers a wealth of features and customization options that are sure to appeal to any car enthusiast. The game's top-notch graphics and realistic driving physics make it a must-play for anyone who loves racing games.
With the Ultimate Car Driving Simulator MOD APK 2023, you will get even more value for your money with its unlimited resources and unlocked features. Download it now and start your racing career today!