Download Truckers of Europe 3 Mod APK Unlimited money latest version to become the ultimate king of trucking! You will have many trucks and highly appealing maps to explore.
Information of Truckers of Europe 3
| | |
| --- | --- |
| Name | Truckers of Europe 3 |
| Updated | |
| Compatible with | Android 4.4+ |
| Last version | 0.42.6 |
| Size | 457.23 Mb |
| Category | Simulation |
| Developer | Wanda Software |
| Price | Free |
| Google Play Link | |
| MOD | Unlimited money |
About Truckers of Europe 3
Truckers of Europe 3 is a truck driving simulation game by Wanda Software. It puts you behind the wheel of different trucks to complete various missions across Europe.
The game features diverse modes, including a story campaign and quick jobs. It also boasts a large garage where you can purchase and upgrade your trucks.
To experience the real thrill of driving across Europe, download Truckers of Europe 3 APK for Android. The game is fluid and works 100% well with Android 4.4+ devices.
Unforgettable Exploration Trips
If you love adventure, you will definitely enjoy playing Truckers of Europe 3. It lets you explore the most beautiful places in Europe from behind the wheel of a truck.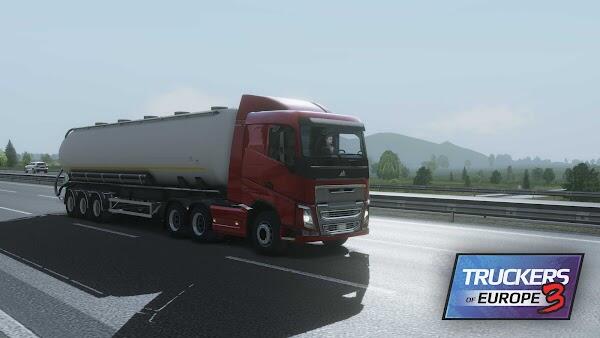 It offers numerous maps with different terrains and weather conditions. Its graphics are realistic and truly depict the landscapes of Europe.
You will have to complete different missions on each map. The missions are usually time-based and require you to deliver goods within a certain timeframe.
A Progressive Gameplay
In the beginning, it is easy to dismiss the game as just another driving simulation game. You will have limited options at the beginning. The unlocked tracks will be few, and overall gameplay will be quite casual.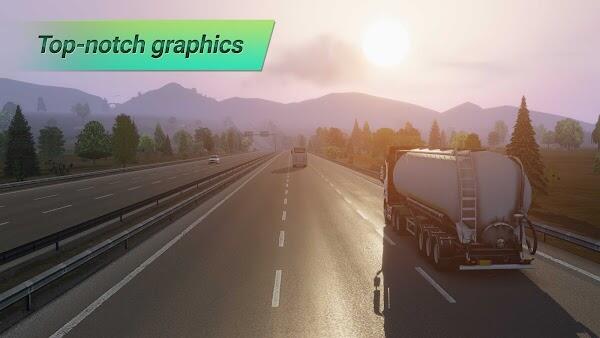 However, you'll realize the depth of the gameplay as you progress through the game. You will start unlocking more features as you earn money and experience. The game will gradually become more challenging and demanding.
You will have to manage your time, fuel, and truck maintenance while completing the missions. Striking this balance is the key to success in the game.
Upgrade Your Gameplay
As you play, you will continually earn money. You can use this money to purchase new trucks and upgrade your existing ones. The garage contains a wide range of trucks from different brands with unique chassis configurations. You can purchase these trucks using the in-game currency.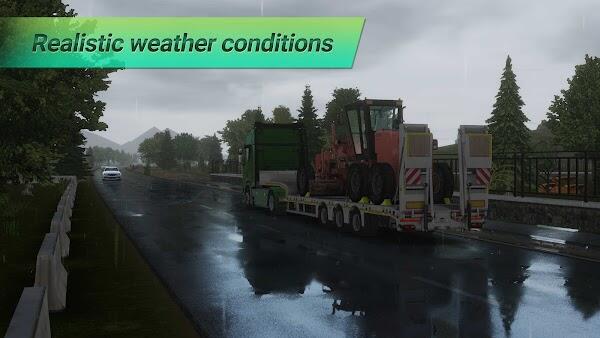 You will also need money to upgrade your trucks. The upgrades include engine, suspensions, and other truck parts. These level-ups come in handy to make your truck more capable of completing the missions.
Always remember that the more missions you complete, the more money you earn. As such, it is critical to keep progressing through the game to stay ahead in the trucking race.
Numerous Customization Options
Anything that will help you deliver cargo on time is worth your money. You can modify your truck to make it more efficient. The changes you can make are not just limited to performance upgrades.
You can also add different appearance upgrades. These include painting the truck, adding decals, and changing the wheels. You can make your truck unique and stylish to match your personality.
Realistic Truck Physics
If you've been to a truck show, you know how trucks look and feel. The game developers have done an amazing job of simulating truck physics.
You will feel every bump on the road as if you're driving a real truck. The weight of the cargo affects the handling of the truck. You will have to take care of back roll, especially when driving on hilly roads.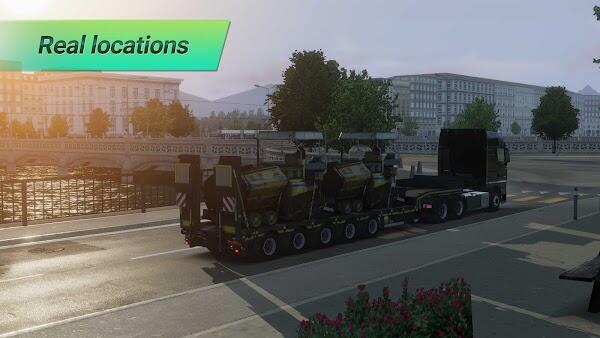 The game also simulates different weather conditions. You must change your driving style in the rain and snow. This way, you must be creative to overcome the difficulties that the game throws at you.
Unique Features of Truckers of Europe 3 APK
7 Trucks Available. This game features 7 different vehicles from some of the most popular brands. Each truck has a unique configuration, including 6x2/2, 6x4, 4x2, 6x2 Taglift, 6x2, 8x4, and 6x2 Midlift.
25+ Trailers. The game also has a wide range of trailers. You can attach these trailers to the trucks to haul different types of cargo. They include Curtainsider, Reefer, Tanker, Lowboy, and Bulk.
60+ Cargo Types. The cargo can be heavy, fragile, perishable, and even dangerous. You will have to be extra careful while hauling these loads. The type of trailer you're using will also play a vital role in transportation.
Authentic Engine Sounds. The game uses real-world engine sounds to make the gameplay more immersive. Accelerating and shifting gears will feel natural, like driving a real truck.
Day/Night Cycle. The game has a day and night cycle. You will have to use your headlights at night to see the road ahead.
Realistic Fuel Consumption & Damage. This game uses realistic fuel consumption rates. You will have to stop for gas frequently if you're driving a long distance. Also, hitting objects on the road will result in visible damage to your vehicle.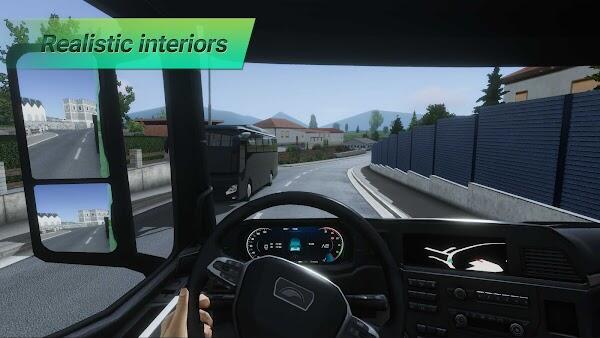 Super Cool Interiors. The truck interiors are detailed and look just like the real thing. You can see the speedometer, tachometer, fuel gauge, and other gauges hassle-free. There is also a mini-map to help you find your way around the map.
Smart AI Traffic. The AI traffic is designed to behave like real-world drivers. They will honk their horns, use indicators, and even overtake you if you're driving slowly.
The game also features a leadership board. You can check your position on the leaderboard to see how well you're doing. Always aim at being the king of the European roads!
Truckers of Europe 3 MOD APK for Android
To accelerate your journey to becoming the best truck driver in Europe, download the Truckers of Europe 3 MOD APK beta. It gives you these extraordinary benefits:
Truckers of Europe 3 MOD APK Unlimited Money. With the modded version, you can buy the best trucks, trailers, and upgrades without worrying about the cost.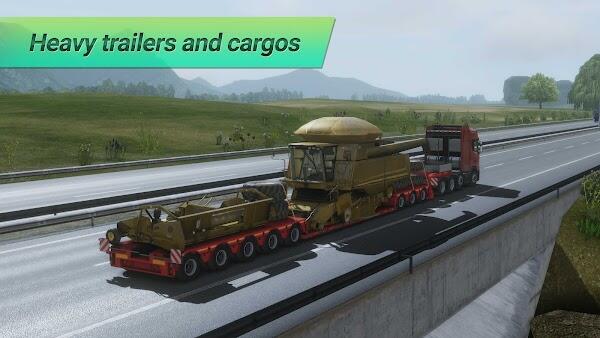 All Trucks Unlocked. The game features 7 different trucks. You can use any of these trucks without having to unlock them first.
No Ads. This game guarantees an ads-free gaming experience. You can focus on becoming the best truck driver in Europe without distractions.
Conclusion
Truckers of Europe 3 is an excellent game for anyone who wants to experience what it's like to be a truck driver. It has realistic physics, detailed graphics, and immersive gameplay.
You can also mod the game to get even more out of it. Start your engine and hit the road!