In the Treasure of Nadia Mod APK Unlimited money, you will follow the footsteps of your late father to become an eminent treasure hunter. Interact with beautiful women as you search for treasure!
Information of Treasure of Nadia
| | |
| --- | --- |
| Name | Treasure of Nadia |
| Updated | |
| Compatible with | Android 5.0+ |
| Last version | 94091 |
| Size | 1.80 GB |
| Category | Action |
| Developer | Treasure of Nadia |
| Price | Free |
| MOD | Unlimited money |
This is a ported game (from PC to Android), so it might not compatible for some devices.
In the Treasure of Nadia for Android, you will play as a young ld who traverses through an unknown forest to discover hidden treasures. However, he also finds some beautiful girls in the same forest who are in search of the same treasures.
As you continue playing in advanced levels, you will notice that the game will take an interesting twist. That implies that you will get into a relationship with the girls. Therefore, you will now be tasked with two distinct roles – hunting for treasures and becoming a lover boy!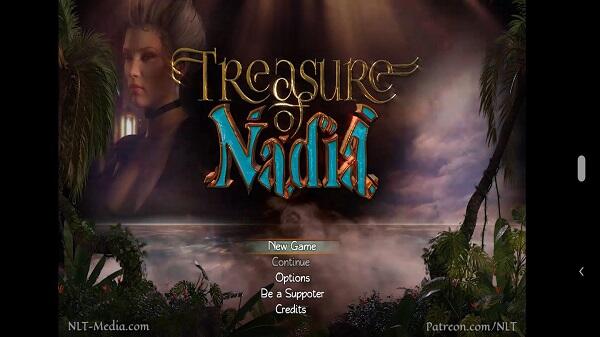 You can find all the hidden treasures in the forest as you satisfy the romantic feelings of the girls here. Basically, the game gives you a chance to meet a girl, make her your girlfriend and even enjoy romance with her in the forest!
Don't hesitate to download the Treasure of Nadia APK today if you would like to play in gameplay similar to Indiana Jones-like adventures and fall in love with all the girls in the game!
Explore The Jungle, Discover Treasures, and Lovely Girls
It is an epic quest inspired by adventures similar to those in Indiana Jones movies. Here, the main character will have to hunt for treasures in an unknown forest. Further, he will meet with 12 beautiful women. Thus, he will play the role of a treasure hunter as well as a romantic lover!
The action places in Cape Vedra, where Henry (the main character) must follow the legacy of his father and hunt as many treasures as possible. During his adventures in the forest, he will encounter women with whom he will have to interact in various ways to reveal the town's secrets.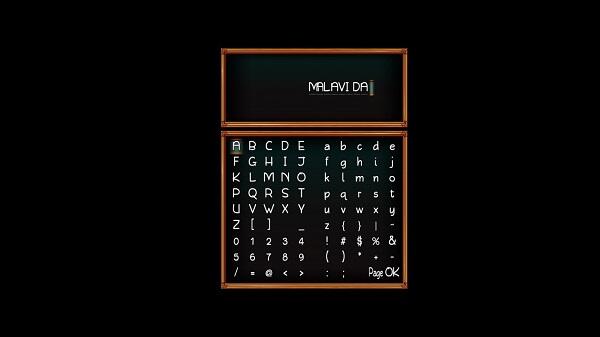 Unlike other adventures for adults, there are no disturbing situations like wanting to seduce everyone you meet. The game offers you gorgeous girls that you should seduce as they help you find the treasures. This game is undoubtedly a perfect combination of the best gameplay made of puzzles and romance!
Treasure of Nadia Highlights
The Treasure of Nadia is an interring game for adults and teens. Here, you play a game with a mix of puzzles and romance. Below are some of the game's features.
Lots of Treasure to Hunt – Treasure of Nadia is an adventurous game for Android mainly intended for an adult audience. Gamers will have to help the main character to follow in the footsteps of his father and turn into a prominent treasure hunter.
As a young treasure hunter in this breathtaking game, you plunge into a vast forest without knowing where to locate the hidden treasures. In the course of your search, you will meet strangers in the forest who will be looking for the same treasures.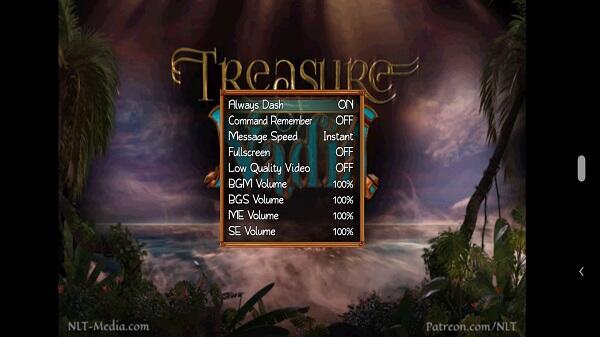 Be on the lookout because your love for the girls may change the gameplay. Your attraction to them will change your moods. Note that the 12 amazing women will force you to fight for your name in the world of treasure hunts. Download the Treasure of Nadia APK now and play in an adventure where you go into the forest and caves to hunt for artifacts and treasures.
Meet with Many Girls – since the game combines treasure hunting with romance, you will meet many interesting girls in this game! The girls are also here to collect treasures. That makes the game even more exciting.
You can then mingle with them and start relationships with them. Besides, do all sorts of exciting things with them at every game level. You can make the beautiful girls your girlfriends and enjoy treasure hunting and romance together!
Explore Different Locations – in the Treasure of Nadia game, you will explore an island full of many fun locations. You can go to your home, doctor's office, Janet's home, cemetery, the Lighthouse, the beach, Full Mast Bar, Estero Park, Mansion, Church Estero Key, and many more places. Explore the many places in the game and boost your search for treasures and have fun!
Easy Game Controls – one thing you will like about the game is the easy controls. Just when you start playing, you will notice the simple controls that allow you to control the movement of your characters easily and swiftly.
If you are playing this game for the first time, don't worry! In the beginning, the game offers a guide that will display all step-by-step options, settings, and controls.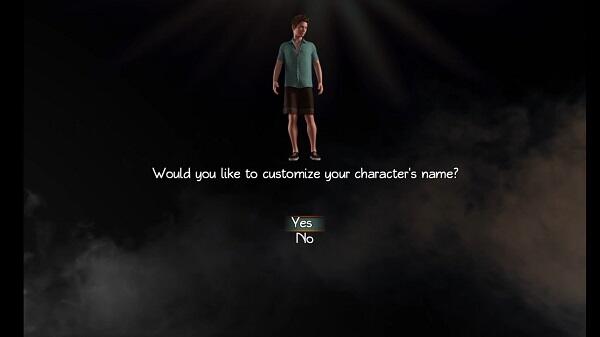 Unlimited Money – you will accumulate lots of money as you complete various game levels. That way, you will be able to unlock game items and enjoy playing the game with more premium items. Don't forget that with unlimited money, you don't have to pay with real money to unlock various in-game products.
Highly-Realistic 3D Graphics – the Treasure of Nadia lets you enjoy a 3D realistic graphic with vivid full-colors that make the game surrounding appear life-like!
Download Treasure of Nadia Mod APK – Everything Unlocked, Unlimited money
There are lots of treasures and girls in the Treasure of Nadia Mod APK. Download the game now, discover many treasures, meet interesting girls, and earn as much unlimited money as possible!