Download Traffic Jam Fever MOD APK latest version and design new roads to accommodate more vehicles. Ensure you manage the traffic without creating congestion.
Information of Traffic Jam Fever
| | |
| --- | --- |
| Name | Traffic Jam Fever |
| Updated | |
| Compatible with | Android 6.0+ |
| Last version | 1.2.8 |
| Size | 115.98 Mb |
| Category | Casual |
| Developer | Supersonic Studios LTD |
| Price | Free |
| Google Play Link | |
| MOD | Unlimited money |
Unlimited money (Spending money even if it's not enough)
No ads
Traffic Jam Fever APK is a puzzle-strategy game offered by Supersonic Studios Limited. It challenges you to build roads and manage traffic to keep the flow of vehicles running smoothly.
You will start with a single road & a few vehicles. At this juncture, your assignment will be easy-peasy since the number of cars won't be too much to handle. As you progress, the road network will become more complex & the vehicles will start pouring in like crazy.
As such, you will have to think quickly on your feet & come up with creative solutions to manage the ever-growing traffic. For instance, you can build an overpass to avoid a bottleneck. You can also construct bridges or tunnels if the situation demands it.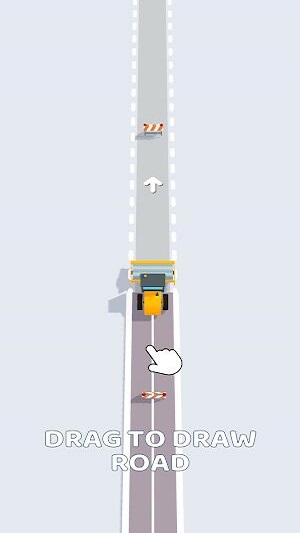 Fortunately, you will earn coins as you progress in the game. These coins can be used to purchase special items to make your life easier. Ensure you utilize them effectively to upgrade your roads & intersections to accommodate more vehicles.
If you've been looking for a simple yet challenging game, Traffic Jam Fever MOD APK for Android is the perfect option. Put on your thinking cap & install the game now to experience some real road-building action.
Traffic Jam Fever APK - Background Information
Have you ever been stuck in a traffic jam? If yes, you must remember the frustration it brought upon you. You might even have blamed the road planners for not doing their job well.
But have you ever wondered how difficult it is to design roads and manage traffic? Well, Traffic Jam Fever APK will give you an insight into the ups and downs of the profession! In this game, you'll be tasked with building different types of roads & managing traffic on them.
Everything from one-way lanes, bridges, and tunnels to intersections will be part of your job. The roads will become more & more complex as the game progresses, and you'll have to develop creative solutions to keep the traffic running smoothly. Will you be able to handle the pressure?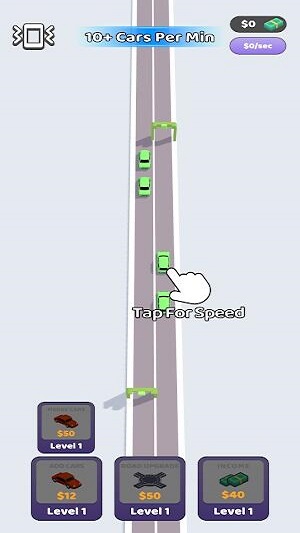 Download the game and test your creativity, resourcefulness, and wit. One thing you can be sure of; it won't be easy. Try it and show the world you have what it takes to make a great road planner.
How to Play Traffic Jam Fever Game?
Playing Traffic Jam Fever APK game is simple & super fun. All you must do is tap the screen to build roads, intersections, and other structures. As soon as you start building them, vehicles will begin pouring in from all directions.
Your challenge will be to manage this traffic without creating any congestion or accidents. You can also earn coins while playing the game which can be used to buy special items like bridges, tunnels, and more.
Keep in mind that creativity is the key to this game. You must design innovative solutions to manage traffic jams and keep the vehicles moving without delays. While that sounds simple (and it will be at the beginning), it will turn into a head-scratching challenge as the game progresses.
However, it will be super fulfilling once you manage to get the job done. Seeing the flow of vehicles is a sight to behold! It will surely have an ASMR effect on you.
Other Exceptional Features of Traffic Jam Fever APK
Superior Merging Mechanics. Merging vehicles enable you to create a more efficient traffic flow. You can achieve this by simply tapping the screen. It's intuitive & highly satisfying. Ensure you capitalize on it to maximize your score.
Add Cars/Increase Traffic. If you're feeling up to the challenge, you can increase the number of cars or speed up the traffic flow by simply tapping a button. It will take your game to the next level and give you an adrenaline rush like no other.
Regular Updates & Events. You will always have something new to look forward to with Traffic Jam Fever MOD APK. It receives regular updates & also features special events in which you can earn coins, bonuses, and exclusive items.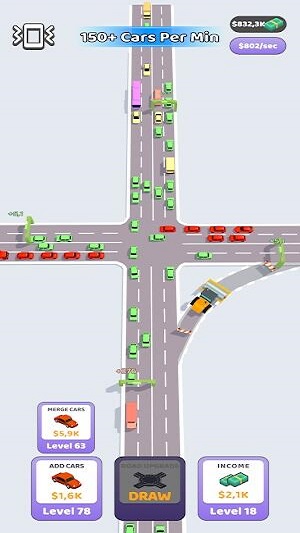 Intuitive Controls. The controls are smooth & highly responsive. They are optimized to provide the best gaming experience possible, even for beginners. You'll only require a few taps of your fingers to get the job done.
Beautiful Graphics. While the game is quite minimalistic, the graphics are still quite vibrant & colorful. They will fill your screen with life and make the experience more hypnotic. The roads are characterized by black surfaces & white lines which mimic real-life roads.
Seamless Animations. Everything in the game seems to move seamlessly. From the cars to the roads, everything looks & feels realistic. The animations make you feel like you are right there on a busy highway.
Highly Rewarding Gameplay Experience. The vehicles per minute you manage, the buildings you construct & the coins you earn will give you a feeling of satisfaction that is second to none. The game also has great replay value as every level presents its unique challenge.
System Requirements & Additional Information
This game requires Android OS 6.0 or higher. It is approximately 76MB, making it lightweight & easy to download. It also offers in-app purchases which are optional & won't affect your gaming experience.
Additionally, this game features ads that can be disabled by paying a small fee. Even if you don't disable them, they won't be intrusive & will never spoil the gaming experience.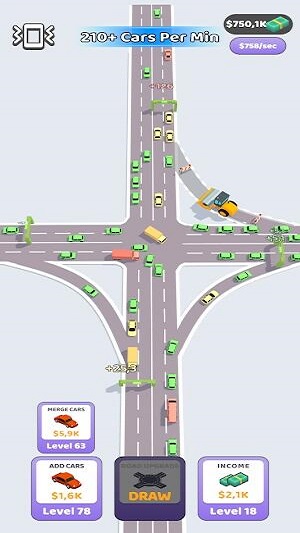 Overall, this game is smooth, fun, and highly rewarding. It is one of the best puzzle games out there and a great way to test your road planning skills. Download Traffic Jam Fever APK MOD 2023 & start building roads.
Tips and Tricks for Playing Traffic Jam Fever Like a Pro
Start Simple. Don't rush into the game by increasing traffic or changing settings right away. Play it slow, understand the mechanics & build up your skill level gradually.
Take Your Time. Avoid panicking or becoming overwhelmed as this will only hinder your progress. Take your time and plan out each move in advance.
Look Ahead. Always plan and anticipate what lies ahead to make better decisions. This will give you an edge over your opponents.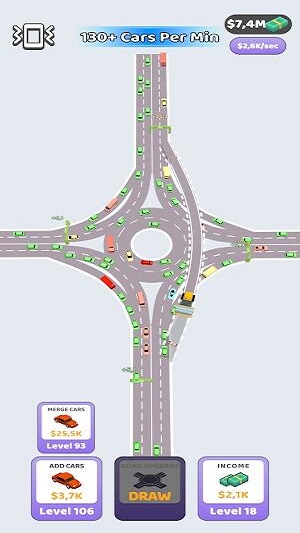 Avoid Collisions. Ensure you watch out for the traffic & try to avoid collisions as much as possible. This will help you boost your score exponentially.
Conclusion
The Traffic Jam Fever MOD APK download is a must-have for any puzzle game enthusiast. It challenges you to become the ultimate traffic controller & rewards you for your efforts. Enjoy some stress-free puzzler action with this game's calming visuals, soothing soundtracks & exceptional features like merging vehicles, and intuitive controls. Get ready to experience the thrill of the Traffic Jam Fever MOD APK.