Download The Legend of Neverland Mod APK Unlimited money and explore the fantasy kingdom of Cabala. It features 3D Japanese anime graphics and superior sound effects.
Information of The Legend of Neverland
| | |
| --- | --- |
| Name | The Legend of Neverland |
| Updated | |
| Compatible with | Android 5.0+ |
| Last version | 1.17.23090110 |
| Size | 126.81 Mb |
| Category | Role playing |
| Developer | GameArk Global |
| Price | Free |
| Google Play Link | |
| MOD | Unlimited money |
About The Legend of Neverland
If you are a fan of Japanese anime, then you will surely enjoy The Legends of Neverland. This is an excellent fantasy game offered by GameArk Global. It features highly attractive graphics with a unique touch of Japanese anime.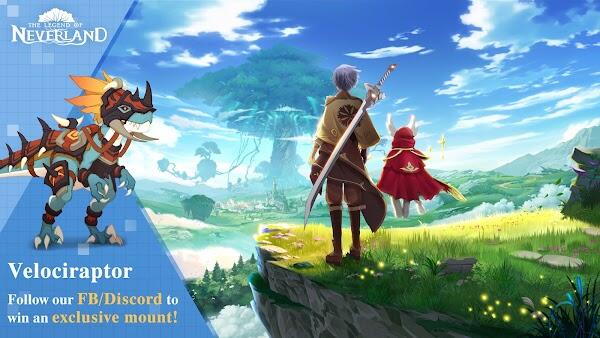 The game is set in Cabala, a fantasy kingdom where you will find yourself in the company of some legendary characters. You will explore different parts of this kingdom and meet new friends along the way. The game has an excellent sound system that creates a great gaming environment.
However, this game is not all about exploration! You may have to fight your way through tough challenges. In this case, you must have weapons and other items to help you survive. Luckily, the game is rich in resources and you can find plenty of things to help you out.
An MMORPG Gameplay
This game has a massively multiplayer online role-playing game (MMORPG) gameplay. This means that you will be interacting with other players from different parts of the world. You can join forces with them to defeat strong opponents. There are many things that you can do in this game.
You can choose to fight in the arena, participate in quests, or go on expeditions. There are also many side activities that you can do, such as fishing, mining, and farming. All these activities will help you level up your character and earn rewards.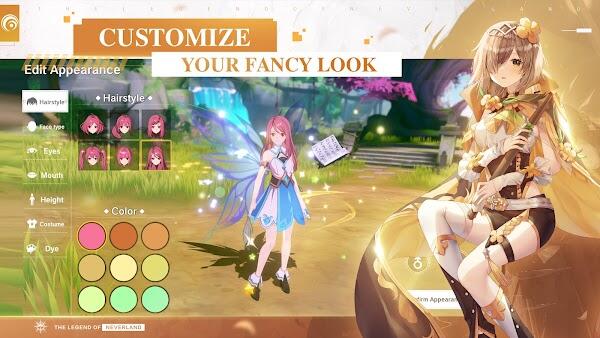 Fortunately, you will be protected by ancestors & flower fairies as you battle in this game. These creatures will give you special abilities that can help you turn the tide of battle against dark creatures. They will also help you progress through the different levels of the game.
Build Your Homeland
This game also allows you to create your homeland. You can build houses, shops, and other structures in this area. You can also invite other players to join your homeland. As your homeland grows, you will be able to access more features and items.
You can also use your homeland as a base of operations for your quests and expeditions. From here, you can set out to different parts of the kingdom and discover new things.
Always look for ways to resolve every crisis that plagues Cabala. This way, you can restore peace and order in the kingdom. You will also earn rewards for your efforts.
Join Flower Fairies in Intense Fights
This game features intense fights against dark creatures. You will be pitted against dangerous bosses that will test your skills. Luckily, you will not be fighting alone. You can join forces with flower fairies to defeat these bosses.
Flower fairies are powerful creatures, including Marigold, Chestnut Rose, and Balloon Flower.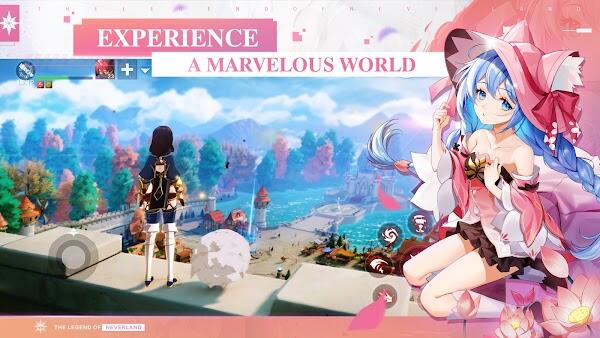 They have unique traits and abilities that can help you win. You can consistently summon them in the battle to assist you.
There are also many other players that you can team up with in this game. You can join guilds and form alliances with them. Always remember you have real-time enemies that you need to watch out for.
Different Fighting Classes
This game features different fighting classes, including Swordsman, Scholar, Ranger, and Craftsman. Each of these classes has unique strengths & weaknesses. You can also switch classes, enabling you to try out different playing styles.
Additionally, you can customize your characters with different clothes and accessories. There are also many weapons & armor that you can equip your character with. You can find these items as you progress through the game or buy them from the market.
PvE Battles
Besides the PvP battles, this game also features PvE battles. In these battles, you will be attacking dungeons to get valuable items. These dungeons are filled with different kinds of dark creatures.
You need to be careful as you progress through these dungeons because the creatures will get stronger and more numerous. Fortunately, you can bring along allies to help you out. You can also use traps to your advantage in these battles.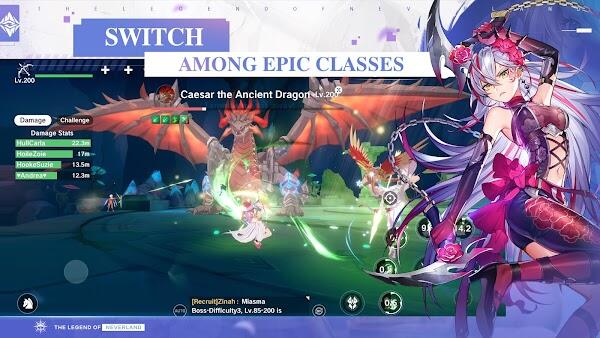 Ensure you explore the environment until you get to the powerful bosses. Here, you will have to use all your skills and abilities to defeat them. After defeating the bosses, you will be rewarded with valuable items.
Other Unique Activities of The legends of Neverland
Hunt for Insects & Other Creatures. This game features many insects and other creatures that you can hunt. You can cook the meat of these creatures to get valuable buffs. You will need to use different traps and lures to catch these creatures.
3D Graphics. This game features high-quality 3D graphics. The environment and characters are realistically designed. Every detail of the environment is well-rendered.
Interesting Sound Systems. The catchy and relaxing soundtracks will keep you hooked to the game. The different sound effects will also immerse you in the game.
Interact with Your Miru. You will have an elf called Miru that will accompany you on your adventures. You can interact with this elf to get valuable information about the game. It possesses mystical powers that can help you in battle.
The Legend of Neverland MOD APK Download
Are you looking for a reliable way to improve your gameplay? Well, you can use in-app purchases ($0.99 - $99.99 per item) to unlock different features and items. You can use these items to make your character stronger and better equipped.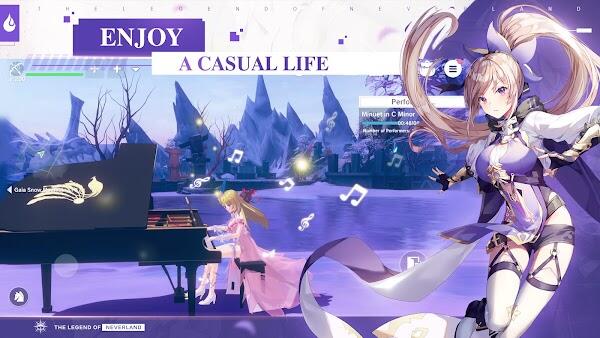 Alternatively, you can download The Legend of Neverland MOD APK for Android. This is the modded version of this game that gives you access to all the features for free. Some of its features are:
The Legend of Neverland MOD APK Unlimited Money. You will get all the resources you need to progress through the game.
Unlocked Classes. The Legend of Neverland MOD APK 2023 gives you access to all the classes from the start of the game. You can try out different playing styles and find the one that suits you best.
No Ads. The Legend of Neverland MOD Menu APK is uncomplicated, ad-free, and easy to use. You can focus on the game without worrying about annoying ads.
Conclusion
The Legend of Neverland MOD APK is a great role-playing game with many features to keep you hooked. It has excellent 3D graphics, interesting sound systems, and different classes to try out. You can also use The Legend of Neverland MOD APK to get all the features and items for free.