Who doesn't like the classic game of snake? In Sweet Crossing Mod APK, you will play with cute characters in this fun 2.5D game complete with cute skins and plenty of fun!
Information of Sweet Crossing
If you're a 90s kid, there's a huge chance that you've enjoyed playing snake games as a kid. Back then, the games were all in 2D but they were so much fun. If you want to relive the nostalgia but with modern mechanics and graphics, play Sweet Crossing now. Created by Montoon, this game has more than ten million downloads now and going up.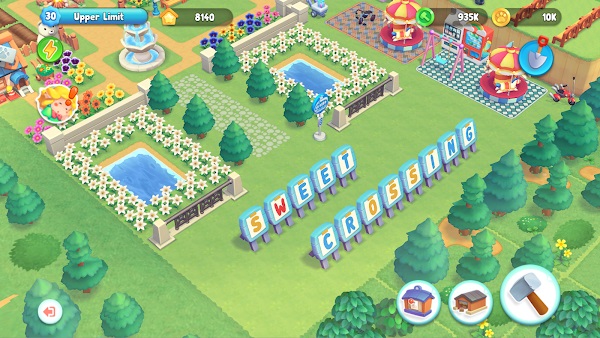 The main difference of this game from other snake ones on Google Play is the cute characters. Unlock characters such as the whale, penguin, rabbit, dog, chicken, and many more. You will grow like a snake by eating sweets! Here, you will play against real people online. You can grow by allowing your opponents to bump against your skin so you can get their sweets. Aside from that, there are other fun game modes to try!
A Fresh Snake Game
The snake games are so much fun for everyone who played it in the 90s and early 2000s. These games have simple concepts yet they're so addicting that we tried to complete with others on high scores. If you miss this chaotic fun, download Sweet Crossing right now! This game is the modern reincarnation of the snake games but with a twist.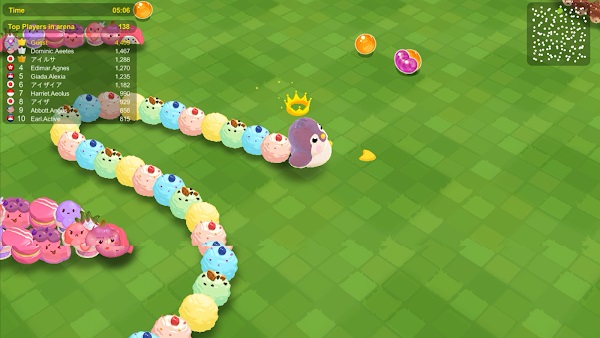 Essentially, you can think of it as the snake games plus Candy Crush. Instead of eating dots, you will eat a variety of sweets here to grow. There are also a lot of power ups that will give you different abilities such as magnets, pills, and magnifying lens. You can also boost your character to make it move faster! But you need to be careful as you're up against real players online. Grow larger and win the game by getting all the sweets and knocking off enemies. Off the game, there are a lot of things you will enjoy such as the unlockable characters. There are also other game modes to try such as the Bounce Ball where you will knock off opponents using balls.
Highlights of Sweet Crossing
This modern snake game is a must try if you love cuddly and sweet things! Show off your reflexes and candy-eating skills now.
A Nostalgic gaming experience – Do you miss playing the snake games that were popular 10-15 years ago? In Sweet Crossing, you will play it again but with a lot of upgrades. This time, you will play as an adorable animal that will multiply in numbers as you grow. There's a large field that have sweets scattered in it as well as other players. You all must compete to see who can grow the largest before the time runs out! You can knock out the opponents by letting them bump into your skin strategically. Then, you can also pick-up coins and power ups such as magnets and points accelerators. This game has a lot in store for you!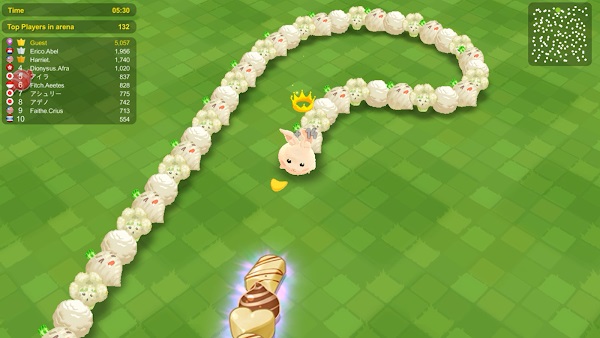 Unlock many companions and skins – This game features cute characters that you can unlock. These are animal characters such as rabbits, penguins, dogs, whales, bears, koala, robots, cats, cactus and many more. Each of these characters have their own traits that make them unique. There are also different skins that are unlockable for each companion! Unlock them by playing more and winning. You can also try them on and see if you like them before purchasing!
Level up and climb the leaderboards – In this game, you can level up and climb the leaderboards. Compete with plenty of players worldwide and show off your prowess! There are a lot of achievements to surpass to earn more rewards. This game allows you to enjoy playing and gaining a lot of things at the same time.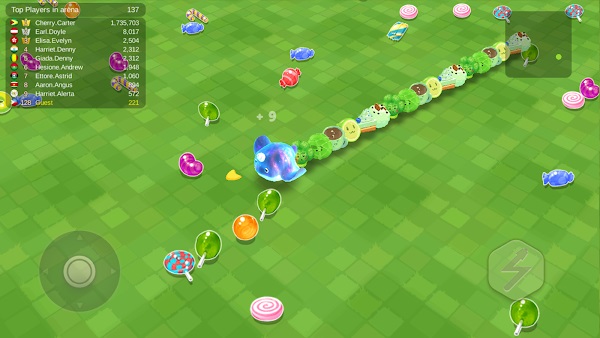 Sweet Pass – Like most multiplayer games, Sweet Crossing also has a Sweet Pass that rewards players with certain rewards daily and weekly. You must complete certain tasks so you can unlock more rewards such as skins and coins. There are also boxes that contain different fragments for characters as well as coins. You can also level up the companions so they have stronger stats!
2.5D Graphics – Unlike the snake games of the past, Sweet Crossing features a 2.5D graphics that surpasses any other snake game. Complete with easy controls, you can enjoy a game that you will play for months! Level up and enjoy the incredible animation of the game with sound effects. Overall, there are plenty of things to enjoy in this game.
Download Sweet Crossing Mod APK – No Ads
Play a modern type of snake now by downloading Sweet Crossing! Get the unlimited money version and unlock all the skins, companions and more!