Download Stickman Dismounting MOD APK latest version and perform risky yet fulfilling stunts. It comes with diverse challenges and exceptional sound systems.
Information of Stickman Dismounting
| | |
| --- | --- |
| Name | Stickman Dismounting |
| Updated | |
| Compatible with | Android 4.1+ |
| Last version | 3.1 |
| Size | 46.81 Mb |
| Category | Simulation |
| Developer | ViperGames |
| Price | Free |
| Google Play Link | |
| MOD | Unlimited money |
About Stickman Dismounting
ViperGames developed this simulation game to enable you to perform amazing stunts that are likely to destroy you entirely. It challenges you to destroy vehicles, crash into walls, and break bones, among others.
When you join the game, you will start with simple challenges. However, the thrill will increase as you progress with the gameplay.
If you love adrenaline-packed games, you should download Stickman Dismounting for Android. Enjoy simplistic gameplay that will leave you at the edge of your seat.
An Immersive Gameplay
Stickman Dismounting comes with a simple interface that makes it easy to navigate. You will find different vehicles in the garage, which can perform stunts.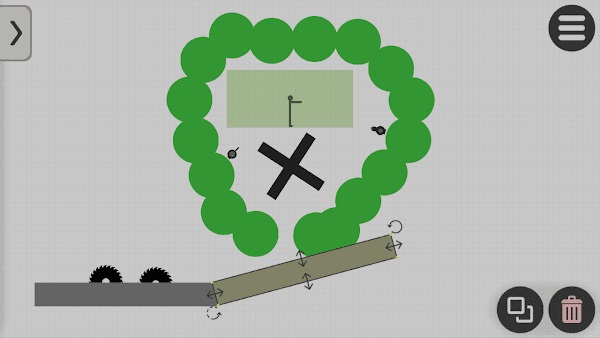 Each of these cars has its unique properties and abilities. As such, you should look into your preferences before choosing one. There are tanks, bikes, and even jet skis.
Your primary role will be to start the car and perform reckless stunts by pressing on the screen, applying brakes, or shifting gears.
You have to choose your starting point carefully because it will determine your success rate. Some terrains are quite challenging, while others only require a few tricks.
Multiple Levels with Diverse Challenges
The game has 15 different levels that feature unique challenges. Some of the common levels include simple stairs, straight lines, slide down, and let's dance.
Once you complete one challenge, you will unlock the subsequent level and move forward. You can also use your records to beat other players' scores in each level.
After every level, you will be assessed based on your speed, tumbling, bouncing, and fall distance.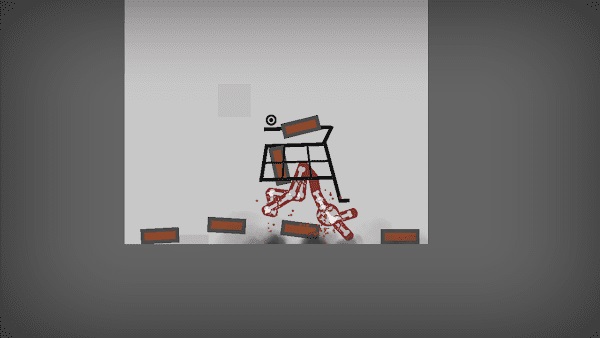 Highly Intuitive Controls
Stickman Dismounting lets you use your Android device's touchscreen to control the car and do amazing stunts. There are virtual buttons for braking, accelerating, and shifting gears. If you want to perform a flawless stunt, you should move the car continuously and not stop.
The Challenges Are Unique and Exciting
Stickman Dismounting comes with a decent number of challenges. Some of them include:
Crash Your Car. In this case, you will drive your car towards a wall, tank, or whatever is in its way. Once you approach it, you will crash your car and watch it tumble.
Make a Staircase with Cars. This challenge requires you to use cars as steps to climb higher objects such as stairs and mountains. It is not easy to perform this stunt because it requires precision.
Crash Your Head Against a Rolling Ball. This is another risky challenge that requires concentration. You will crash your head against a ball that is rolling towards you. You have to move back and forth until it hits you.
Control Your Car on a Steep Valley. You have to keep your car on a steep valley without slipping or overturning it. You should move it continuously and not let the speed drop.
These are just a few challenges that you will come across as you play the game. Staying loyal to its name, Stickman Dismounting has made it even more thrilling by adding levels for each challenge.
Soothing Soundtracks
Stickman Dismounting comes with immersive soundtracks that you can listen to while performing reckless stunts. As you play the game, you will notice that there are no annoying sound effects or voices.
This is one of its few advantages over other games in the same genre. Only a few crunchy sound effects will leave you yearning for the next challenge.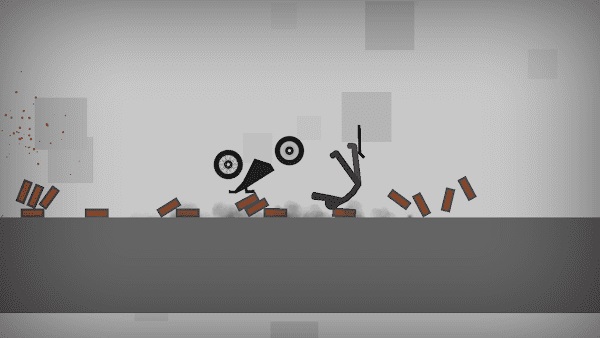 High-Level Customization Options
Stickman Dismounting focuses on allowing you to customize your car as much as possible. It has multiple props that you can use to make your car unique. This way, you can personalize your gameplay as much as you wish.
Extraordinary Active Ragdoll Physics System
The game uses an Active Ragdoll Physics system that makes the game more thrilling. This allows your car to tumble, bounce, and crash in multiple ways. It even detects the speed of crashes so you can assess whether it was successful or not.
It also has sub-features such as collision detection, car physics simulation, and asynchronous cloud storage for your records.
Unique Replay System
Stickman Dismounting comes with a replay system that allows you to review your performance. Once you crash your car, you can watch the replay from different angles and play it back again.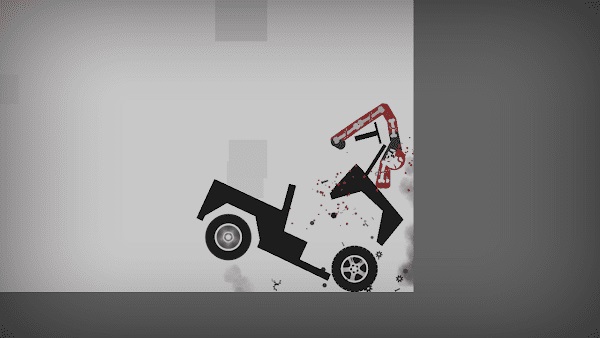 Even better, you can save your records to the cloud and share them with your friends. At the same time, you can use other players' records to beat their scores in each level.
Download Game Stickman Dismounting MOD APK 2023 Now!
If you need more features, download the Stickman Dismounting APK MOD today. It offers a wide range of features, including the multi-player mode, unlimited vehicles, and ad-free gameplay.
Additionally, the Stickman Dismounting MOD APK download is free for all users. It does not require any monetary transactions or additional downloads to play the game.
Conclusion
Stickman Dismounting is one of the newest games in the market. However, it has already made a name for itself with its unique features, high-quality soundtracks, and challenging gameplay.
Combining several genres into one game makes Stickman Dismounting more thrilling to play. You can download it today on your Android device and have a great time.