Download Standoff Multiplayer Mod Menu APK and confront enemies in a thrilling online multiplayer gameplay. It involves high-level shooting action that requires high precision.
Information of Standoff Multiplayer
Mod Menu
Unlimited health
About Standoff Multiplayer
Standoff Multiplayer is a first-person video game that requires the player to shoot to the enemy incessantly until they exterminate them.
It was developed by a Russian developer—Anton Makarevskiy (Revived Games)—and published by Acid Publishing Group.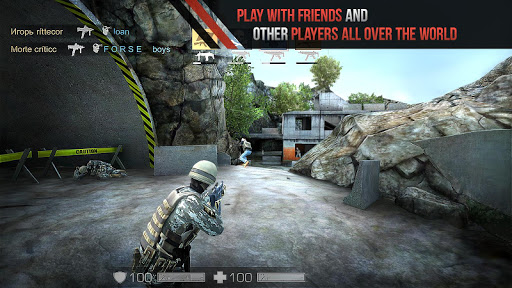 Since its release in 2018, the game has gained tremendous support from online gaming enthusiasts. It has numerous downloads and online players from all over the world.
An Interesting Gameplay
If you enjoy highly charged gameplays, then the Standoff Multiplayer is your ideal game! It has several modes that are highly engaging and has blood-curdling scenes that'll keep you on your toes throughout the gaming session.
It doesn't matter whether you want to play a sniper, storm trooper, or engage in secret missions, the game will undoubtedly fulfil your desires.
You'll be required to either join a game or create one. While at it, you must always select the correct region to allow other players to join the game when/if interested.
This unique multiplayer set this game apart from the previous combat version. You can now decide whether to exclusively play with your buddies or allow other people from your region to join.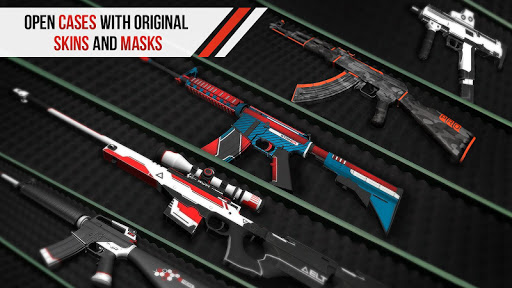 After joining, ensure that you choose your preferred gameplay and start the game. Also, you should perfect your shooting game to earn more points and rise through the ranks.
As you progress, the gameplay will become more complex. However, you can circumnavigate the difficulties by regularly upgrading your skills and weaponry thus giving you more power to overcome your enemies.
A Comprehensive Step by Step Playing Guide
This is one of the most dynamic game you'll ever find in your game store. It has numerous setup options to enable you to choose your ideal gameplay.
Here is a step-by-step guide of playing the game:
Download the Game
To download the Standoff Multiplayer active shooter game, you should visit your apple store, Google Store, or any other reliable site and click on download link.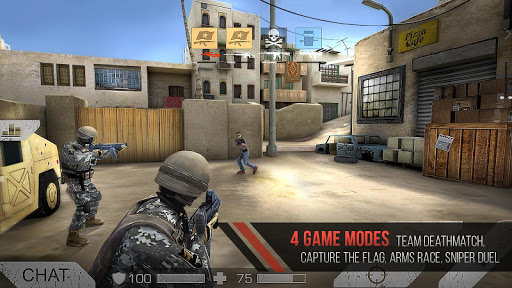 Once the downloading process is complete, you should install the game into your device to allow quick access.
Open the Game
Once the game is installed, you should click on it and allow it to load—it may take some time to load. Afterwards, you'll be required to select your region to allow a quick connection with other gamers from your region.
Proceed to Gameplay
After configuring your game, you can click on the play option. Here, you'll be prompted to either "Find a Game" or "Play with Friends". If you select the former, you'll be connected to already existing games in your region.
However, the latter will allow you to create a game (as the host). Once the game is up, your friend should join the game.
If you want multiple players to get involved in your game, you should click on "Public Game" and ensure that you have an easily identifiable Game ID (the name).
Choose the Game Type
Once you've set up the game, you should now select your game mode. The available options include:
Team Deathmatch. This a player mode that allows you to kill as many players as you can within the set time limit. By the time the timer expires, the player with the largest number of flags will be declared the winner
Capture the Flag. Take over the territory of your enemies and remove their flag thus dislodging them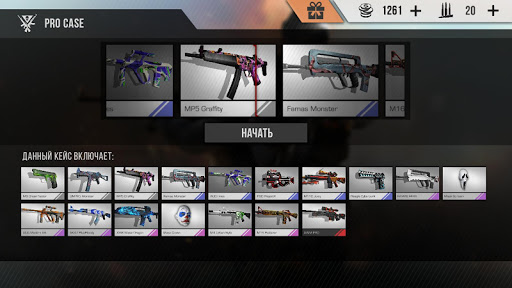 Arms Race. In this gameplay, you'll be required to chase after your enemy as you try to shoot them. You should be keen to avoid an unexpected fightback which would be detrimental. To achieve this, you should hide yourself using various objects whenever you feel threatened
Sniper Duel. Get close to your enemies and shoot them off! This gameplay requires high intelligence level to manoeuvre the tricks of your adversaries
In all these game modes, your primary intention should always be to annihilate your enemy. Ensure that you select powerful weapons that'll enhance your winning chances.
Additionally, you must regularly upgrade your shooting skills and purchase sophisticated weapons. To play the game successfully, you must have a consistent internet connection.
Excellent Graphics
Superb graphics are a crucial constituent of any combat game. This not only makes the game more interesting but also offers a simulation of the real battlefield experience.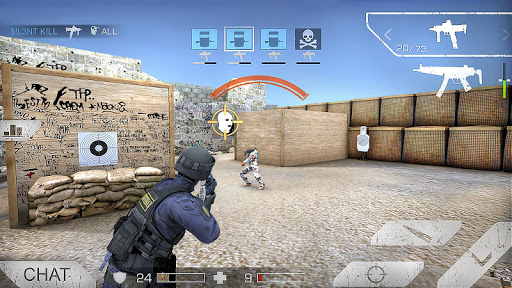 Standoff Multiplayer fulfils this requirement by incorporating high-quality 3-D images. Additionally, it has excellent lighting system which guarantees a clarity of images thus reducing strain on your eyes.
Even better, the gameplay has an entertaining sound system that'll certainly keep you entertained throughout the session system. If you feel bothered by the sounds, you can easily turn them off to enjoy the gameplay in silence and incredible serenity.
Download Standoff Multiplayer Mod Menu APK
If you want guaranteed fun, you can download for android and enjoy highly immersive gameplay at the comfort of your home.
This game has incredibly easy controls that are ideal for both amateurs and experienced players. The tantalizing gameplay will keep you on edge of your seat!
Even better, Standoff Multiplayer allows you to play against friends in your location. This guarantees highly competitive gameplay that'll easily addict you.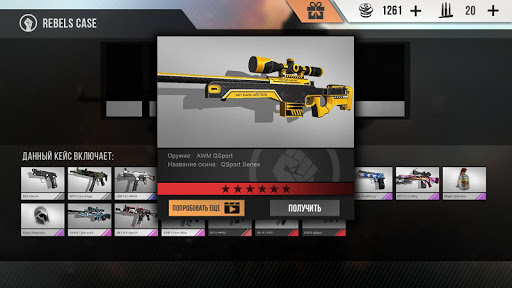 Download Standoff Multiplayer free from Amazon
Bottom Line
Standoff Multiplayer is one of the most exciting games in your game store. This game has exhilarating shooting scenes.
Every time you feel like you need to awaken your adrenaline rush, this is the to-go-to game. Whether you choose the deathmatch, arms race, capture the flag, or sniper duel modes, extreme entertainment is guaranteed!
Download it today and invite your friends for a memorable session.