Download Squad Busters APK latest version for a mind-challenging squad-building & brawling. It features characters from different games by Supercell, all in one place.
Information of Squad Busters
Squad Busters is an exceptional squad-building game that consolidates characters from several Supercell games, including Clash of Clans, Hay Day, and Boom Beach. You can assemble a team of characters to fight through the game's ever-changing levels.
Your primary goal will be to build an unstoppable squad by unlocking new characters, upgrading them with unique powers, and equipping them with powerful items. This provides a great way for long-time fans of Supercell games to experience their favorite characters in a brand-new way.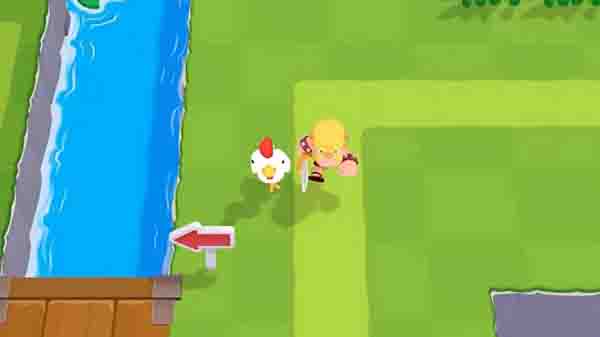 The game offers exciting brawling action that requires strategic planning and quick reflexes to take down your opponents. You should carefully plan your moves and make decisive decisions to succeed.
Whatever you do, always ensure you collect coins and level up your characters to give yourself the best chance of victory. With numerous boss battles, special events, and daily rewards, Squad Busters is an addictive game that will keep you on the edge of your seat.
Squad Busters APK Download- Background History
If you are an ardent gamer, you must have heard of Clash of Clans. This popular game has more than 500 million downloads on Google Play Store, making it one of the most successful games by Supercell.
However, this is only one of many games created by this award-winning company. In 2014 it launched Boom Beach, followed by Clash Royale in 2016. Other games in its collection include Brawl Stars, Hay Day, and Rush Wars.
With Squad Busters, Supercell has consolidated characters from these games in an entirely new format. You will interact with characters from all these games as you battle your adversaries in intense brawls.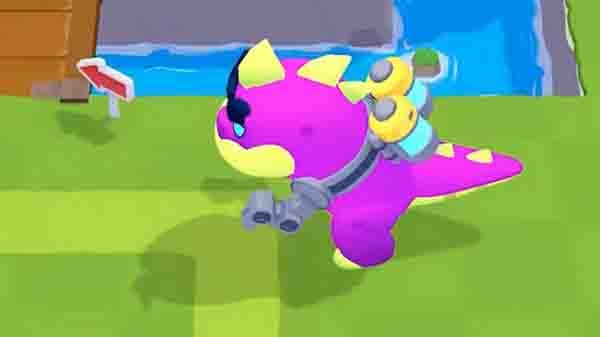 Some popular characters to unlock include PEKKA, Colt, Barbarian King, Shelly, Hog Rider, Bandit, and more. Each has unique abilities that can revolutionize your battle experience when used adequately.
In its beta stage, this game received an overwhelming response from gamers. It offered a unique twist to the familiar characters, providing fans with their favorite games in one place. Consequently, you can expect an irresistible package of squad-building, brawling action, and endless rewards with Squad Busters APK for Android.
How to Play Squad Masters Game Like a Pro?
Like most Supercell games, this game is centered on building a powerful team and battling enemies. It incorporates noisy & largely chaotic battles that require intense strategic planning and quick reflexes to win.
You will begin with a few characters, and you must be creative enough to use them to their full potential. You will encounter numerous enemies, and you must develop unique strategies to take them down.
You must also collect coins & treasures to enable you to unlock new characters, abilities, and items. This is critical since these reinforcements will power your team and make it sturdy enough to defeat the toughest of enemies. As such, it will differentiate between failure and success.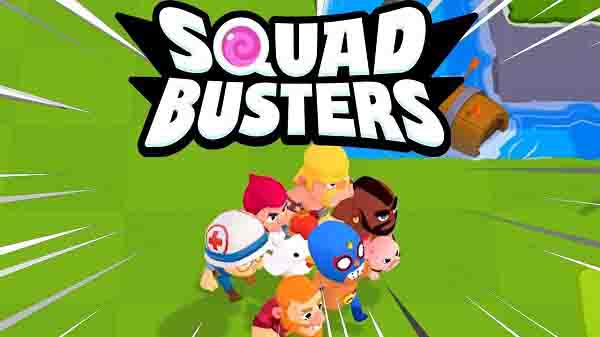 Additionally, your goal should always be to build a unique team. Thus, you must evaluate the abilities of characters before unlocking them. Your choices should help you create a balanced team that can respond quickly to varying scenarios.
Overall, this game will keep you on your toes as you test your strategic acumen and reflexes against powerful opponents. It offers an unforgettable experience for Supercell fans. Download it & showcase your dominance.
Other Exceptional Features of Squad Busters APK
Fast-Paced Action. This game is centered on fast-paced brawling action. It requires strategic planning and lightning-fast reflexes to succeed. In some instances, you may encounter tougher opponents that require you to unleash your creativity and develop unorthodox strategies to take them down.
Highly Dynamic Characters. You can expect an array of characters, each with unique abilities and specialties. The combination of these characters will enable you to customize your team to match your needs. This way, you can personalize your gameplay, ensuring you enjoy every moment you spend playing.
Endless Rewards. One of the most attractive aspects is that you can expect rewards throughout your mission. These well-distributed chests will equip you with coins, gems, and other items to help you strengthen your team. Ensure you use them properly to get ahead of your adversaries.
In-Game Shop. While this feature was locked in the Beta stage, it was opened shortly after its official release. This shop offers unique characters, coins, items, and other boosts that will accelerate your journey to victory.
Lots of Special Abilities. Your characters have special abilities that should be used in the right context to gain the upper hand. Additionally, you can use powerful items like mega-healing and bombs to tip the scales in your favor. Others include turbo-mode which gives your characters extra speed.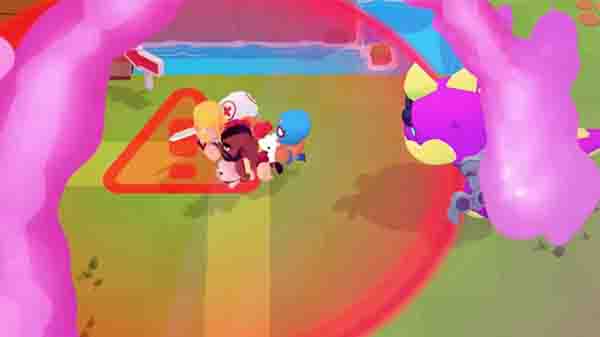 Simple Controls. Controlling your characters is straightforward, allowing you to focus on the action. You'll drag them to move them and stop to attack. This simplicity ensures that even the most inexperienced players can quickly learn and become competitive.
Unsophisticated Yet Effective Graphics. The game features a simple yet effective visual design. It boasts colorful characters, attractive backgrounds, and effects that make the battles more interesting to watch. This ensures that you enjoy every second of your gaming experience.
Hypnotic Sound Effects. When it comes to audio, you can expect an array of sound effects that will keep you focused and immersed in the action. The clashing swords and other sounds are perfect for keeping your attention as you try to advance through the levels.
Well-Described Character Abilities. As earlier indicated, choosing your character is critical to your success. Thus, the game offers well-described abilities for each of them, allowing you to make informed decisions. Additionally, it shows their strengths and weaknesses in easy-to-understand terms. For example, the Barbarian King is an epic character that attacks 35% faster.
Regularly Updated Leaderboard. This game has an active leaderboard that ranks players/competitors based on their performance. It's updated regularly, allowing you to track how well your heroes are doing against others globally. This way, you can use it as reference points for future battles.
System Requirements & Additional Information
Squad Busters is a fast-paced game accessible on a range of operating systems, including iOS and Android (preferably Android 4.4+). It weighs approximately 500MB, and you'll require at least 4GB RAM and 700MB of storage space.
The installation is relatively straightforward and requires permission to access certain device functions, such as a Wi-Fi connection. However, you must have sturdy internet access to enjoy the game without interruption.
Additionally, the game is free to play and offers in-app purchases. These purchases are optional, but they enable you to unlock powerful characters and other boosts that improve your chances of success.
All in all, Squad Busters offers a unique and exciting experience for gamers of all ages. With its simple controls, attractive visuals, and intense battles, you can expect hours of nonstop entertainment.
Proven Tips for Playing Squad Busters
Choose the Right Characters. It pays to know your character's abilities, strengths, and weaknesses. This enables you to select a well-balanced team with attack and defense capabilities.
Utilize Special Abilities. Your characters come with special abilities that make them stand out in battle. Use these powers strategically for maximum effect.
Get the Most Out of Chests. The chests you collect are a great source of coins, gems, and items. Ensure you use them to boost your team's power.
Stay Up-to-Date with Updates. Squad Busters is constantly adding new features and bug fixes, bettering the gaming experience. Therefore, stay updated to ensure you never miss any of these improvements.
Conclusion
Squad Busters APK MOD is your go-to game for intense battles and multiplayer action. It combines characters from different Supercell games, enabling you to pick the perfect team and dominate your opponents.
It boasts simple controls, attractive visuals, and various power-ups to give you an edge. Additionally, its characters are highly diverse boasting revolutionary abilities & strengths. This way, you can make informed decisions to win every fight.
Finally, its system requirements are relatively low and easy to meet. Even better, its installation is straightforward, making it ideal for beginners and experienced gamers. Download it and start creating your perfect team.