Download Spider Fighter 2 APK Mod Unlimited money Latest version and control a superhero man to fight city gangs. It features futuristic environments & fast-paced brawls.
Information of Spider Fighter 2
| | |
| --- | --- |
| Name | Spider Fighter 2 |
| Updated | |
| Compatible with | Android 5.1+ |
| Last version | 2.27.0 |
| Size | 169.79 Mb |
| Category | Action |
| Developer | Superhero Academy |
| Price | Free |
| Google Play Link | |
| MOD | Unlimited money |
Unlimited Money ( Money increases when spent )
Spider Fighter 2 APK is a tactical game offered by Superhero Academy. It is a modern-day fighting game where you take charge of an ultimate warrior/superhero tasked with saving the city from gangsters.
This superhero character has superhuman abilities and futuristic weapons to beat down gangsters. You must unleash powerful combos, charge up your rage bar, and unleash special moves to take down your opponents.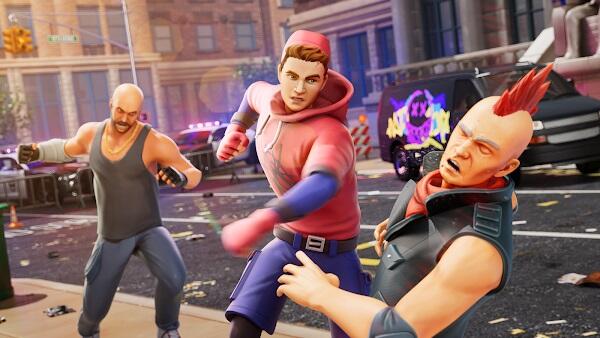 The game features fast-paced brawls against gangs of ruthless criminals. You will have to dodge attacks, use evasive maneuvers, and perfect counters to defeat your enemies. If you get caught in a corner, you can use your magic powers to turn the tides of battle.
Overall, this game is a fun and addictive brawler ideal for arcade fighting game fans. It takes you to a futuristic city filled with tough gangs, thrilling fights, and cool superhero powers. Download it and start exploring.
Spider Fighter 2 APK - Background Story
This is a sequel to the popular superhero fighting game Spider Fighter. It is set in a disorderly city filled with gangs and violent criminals. Every effort to bring peace to the city has failed, and people are losing hope.
The despair is further stoked by the emergence of a new gang, led by a particularly vicious leader. The city is on the brink of chaos, and it is up to you, as a superhero warrior, to bring order back to the city.
You will use your impressive fighting abilities and weapons to annihilate gangs and their leaders in fast-paced brawls. Along the way, you will uncover a sinister plot that threatens to bring down the city. Can you rise to the challenge and save the city?
Superior Gameplay & Authentic Game Mechanics
If you have played the previous version of Spider Fighter, you will love this sequel. It features upgraded graphics and an improved gameplay engine, allowing more intense brawls and faster movement.
The game is designed to emulate a real-world fighting experience. In the beginning, you'll be forgiven for underestimating your opponents. But as the game progresses, you will quickly learn that they are a force to be reckoned with.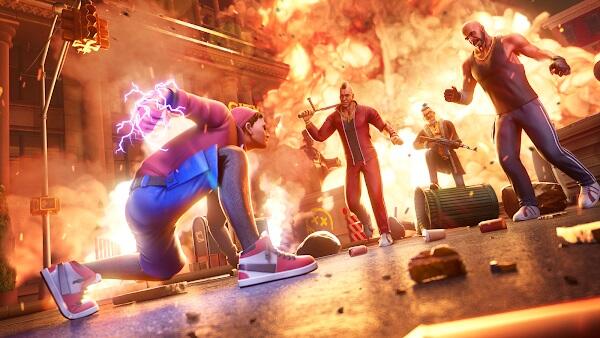 As such, you must plan your attacks carefully and use your superhero abilities to take down multiple enemies simultaneously. You must be quick on your feet, dodge enemy blows, and perfect counters to stay alive.
Ensure you collect treasures and power-ups to upgrade your weapons and abilities. This will give you an edge against tougher opponents and allow you to unlock magic powers & skills.
Outstanding Features of Spider Fighter 2 APK New Version
3D Graphics. This game will teleport you to a well-built city with beautiful skyscrapers, sprawling parks, and busy highways. Every detail has been beautifully rendered, including the character models and combat animations. This way, you get an immersive and authentic fighting experience.
Fighting Mechanics. Spider Fighter 2 APK features intuitive fighting mechanics that allow you to chain attacks, perfect counters, and unleash powerful combos. You must master these techniques to survive the toughest challenges.
Cruel Crime Lords. This game is not for the timid. You will face some of the most dangerous gangsters and crime lords in the city, including a sadistic leader who will stop at nothing to destroy you. Each gang boss represents a unique challenge, and you must be prepared to adapt your fighting style on the fly.
Dynamic Environment. The game's environment is dynamic and changes through the game's course. This means you will have to watch out for attacks from all sides while avoiding obstacles such as broken glass and cars. This busy environment will test your combat skills to the limit.
Unleash Superpowers & Skills. As you progress through the game, you will unlock new abilities that allow you to perform spectacular feats and overcome difficult challenges. You can use flying kicks, speed boosts, and other abilities to vanquish your foes and save the city.
Collect Cash and Rewards. You can collect cash and prizes by defeating enemies and completing quests. Use this money to improve your skills and abilities, giving you an advantage over the game's most challenging opponents.
Explore Every Corner of the City. Spider Fighter 2 APK for Android allows you to explore the entire city, from run-down slums to posh neighborhoods. Each location has unique challenges and villains, giving you plenty of opportunities to hone your skills. Ensure to comb through every corner of the city to find hidden treasures, secret weapons, and other goodies!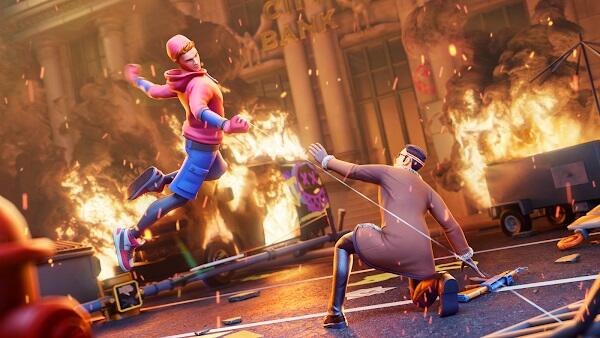 Authentic Sound Effects. This game is designed to immerse you in a fully-realized world, complete with authentic sound effects. Every action you complete will be accompanied by sounds synced to your character's movements.
System Requirements & Additional Information
This game weighs approximately 159MB, which is relatively small compared to other fighting games. To run it, you will need at least 1GB of RAM and Android version 5.1 or higher.
Additionally, this game offers in-app purchases ($0.99 - $14.99 per item) to help you unlock new upgrades and abilities. However, you can enjoy the game without using these in-app purchases.
Proven Tips for Success in Spider Fighter 2 APK 2023
Practice Your Combat Skills Regularly. This will help you get a feel for the game's controls and mechanics, allowing you to become a better fighter fast.
Use Your Environment to Your Advantage. The busy city streets offer plenty of cover and obstacles that you can use to outmaneuver your enemies.
Keep an Eye on the Game's Dynamic Environment. Careful navigation will help you stay alive in even the most challenging situations.
Use Your Superpowers and Abilities Wisely. Every ability in this game offers a unique advantage, and you must choose the right one for each challenge.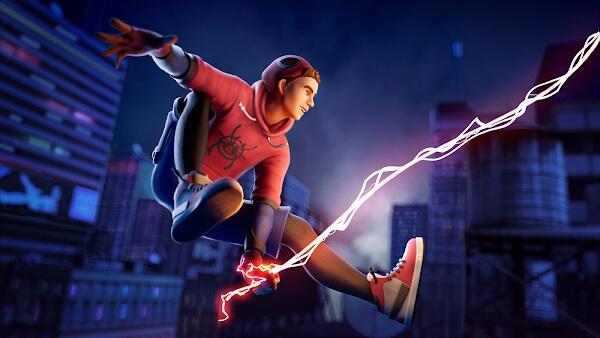 Try Different Combinations of Moves. Instead of performing the same tactics repeatedly, you can experiment with various combinations. This will give you a deeper understanding of the game's dynamic fighting system and help you improve your skills more quickly.
Spider Fighter 2 MOD APK Download
The Spider Fighter 2 MOD APK for Android is the patched version of the game. It includes several exceptional features to keep your gameplay fresh & exciting. They include:
Spider Fighter 2 MOD APK Unlimited Money. The original game has in-app purchases ranging from $0.99 - $14.99, which can add up over time. With the mod version, you can unlock all abilities and upgrades hassle-free, giving you an upper hand.
Spider Fighter 2 MOD APK All Characters Unlocked. This MOD unlocks all the game's characters, allowing you to try out different fighting styles and abilities. This gives you more flexibility when choosing your moves, making it easier to defeat challenging opponents.
No Ads. The Spider Fighter 2 MOD APK 2023 is uncluttered and free of annoying ads. This means you can focus on playing and enjoying the game without interruption.
Conclusion
Spider Fighter 2 APK is an intense and action-packed fighting game that will test your combat skills to the limit. It challenges you to fight dangerous gangs and epic bosses.
You must use special powers, skills, and wits to survive in this dynamic environment. If you fail to apply the right combination of moves and master the game's mechanics, you will be quickly overwhelmed.