Download Silent Castle MOD APK Unlimited money and gems latest version if you love scary, horror-themed games. It has crisp graphics that gives crisp images of your adversaries.
Information of Silent Castle
| | |
| --- | --- |
| Name | Silent Castle |
| Updated | |
| Compatible with | Android 4.4+ |
| Last version | 1.4.10 |
| Size | 102.31 Mb |
| Category | Casual |
| Developer | Aliboo Studio |
| Price | Free |
| Google Play Link | |
| MOD | Unlimited money and gems |
Silent Castle APK is a horror-themed game by Aliboo Studio. It challenges you to explore a castle filled with scary scenes, either as a survivor or a soul reaper.
A soul reaper is tasked to reap the souls of the living. As a player, you have to use your agility and intelligence to outsmart your enemies. You should hide from it when it's near, as getting caught will exterminate you!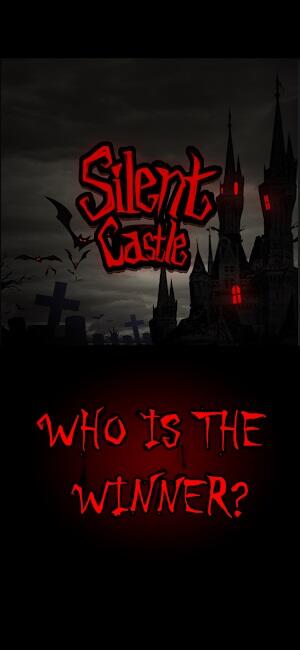 The game has relatively good graphics that allow for a comfortable experience. Navigation is also user-friendly, and the game doesn't glitch often.
If you are a fan of horror & adventure games, you should download Silent Castle APK for Android today! It requires Android 4.4+ OS to work optimally.
A Scary & Exciting Gameplay
This game is designed with several jump scares to keep you at the edge of your seat. It offers you the chance to choose your playstyle. You can either be a survivor or a soul reaper.
If you play as a soul reaper, your primary assignment will be to comb all the rooms and exterminate the living. You will have to be merciless and use all the powers to achieve your goals.
As a survivor, you must avoid the soul reaper and escape from the castle. You have to be very quick and nimble on your feet as the soul reaper is relentless in its pursuit.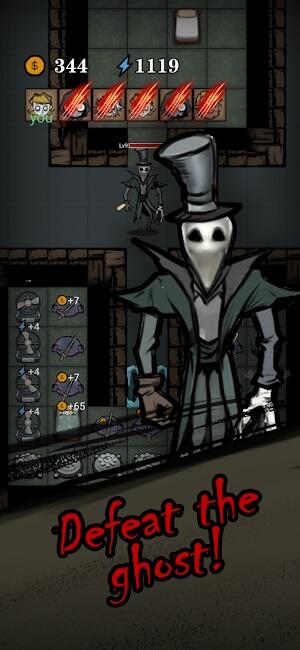 In most instances, you will have to hide under the bed to avoid detection. If you enter a room and find it occupied, you must leave immediately and find another hiding place.
Once you do, you must close the door behind to keep the soul reaper away. When you hear loud bangs on the door, you should urgently hide under the bed or any other unique hiding zone. If you get caught, the soul reaper will instantly kill you.
Even better, the game is quite rewarding. You will win treasures and other items after completing each stage. The more stages you clear, the better your rewards will be.
Unique Features of Silent Castle APK
Two Distinct Game Modes. This game is flexible as you can play as a survivor or a soul reaper. This feature enables you to have two unique experiences. Do you want to be the hunter or the hunted? The choice is yours!
Highly Realistic Castle. The deadly castle is realistically designed to enhance authenticity. It is also massive, and you will have plenty of rooms to explore. Its big size contributes to the dynamism of the gameplay.
Absorbing Soundtrack. The game features an excellent soundtrack that will keep you engrossed in the action. It also has spooky sound effects that make the gameplay more exciting.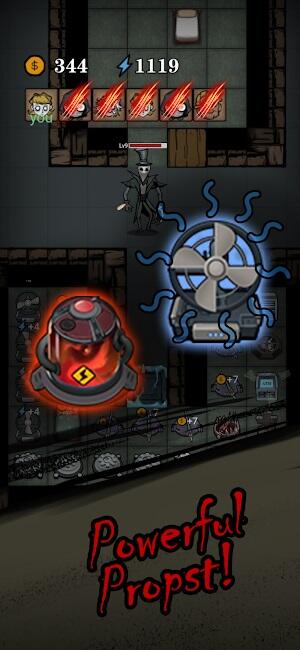 Powerful Props. You will have access to powerful props that will increase your success rate. You will handle different missions with different props. Some of them will empower you to break through the enemy's line of defense, while others will help you escape detection.
Different Characters. You can choose to play as different characters in the game. Each character has a unique skills set. As such, you must carefully select the right character for each mission.
Satisfying MVP Rewards. The game offers irresistible awards for the most valuable player. You can use the rewards to buy new props and characters. The awards will also help you progress faster in the game.
Explore the Castle and Get Rewards. When you explore the castle for the first time, you will receive a beginner login bonus. The bonus will help you in your efforts to escape from the castle. You can use the bonus to buy essential items to aid your missions.
How to Play Silent Castle Game like a Pro
This game is, undoubtedly, not for the faint-hearted. It requires resilience and a high level of concentration. But with the right tips, you can overcome all the challenges and be crowned the MVP. Here are some must-follow tips:
Leave the corridor immediately you see a red countdown. The countdown indicates that the soul reaper is about to appear. You will have no time to hide if you don't leave on time.
As a survivor, you mustn't enter a room carelessly. First, check if the coast is clear before entering. Avoid following other people into their rooms lest the soul reaper detects you.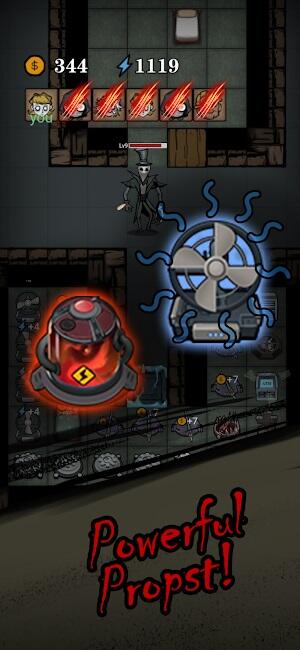 If the door is open, don't enter the room. The soul reaper could be hiding inside waiting to pounce on you.
When you enter a room, you can lock the door and sleep. Sleeping earns you gold that you can use to better your gameplay.
When you hear a loud bang on the door, meaning the soul reaper has detected your presence. You should hide under the bed hastily. If the soul reaper breaks your door, press the repair button immediately.
If you are caught by the soul reaper, don't panic. Use your props wisely to escape. For instance, you can use the invisibility cloak to become invisible and slip away unnoticed.
Avoid shooting videos or taking pictures while playing the game. The soul reaper will be alerted, and you will have to start all over again.
Silent Castle MOD APK Download
The Silent Castle MOD APK 2023 gives you better gaming features, improving your chance of winning the game. They include:
Silent Castle MOD APK Unlimited Money and Gems. You can use the money to buy new props and characters. The gems will help you progress faster in the game.
No ads. The Silent Castle MOD APK for Android does not feature any advert. As such, you will have a super immersive gaming experience!
Bugs Fixed. The Silent Castle MOD APK latest version is free of bugs. You will, therefore, not experience any hitches while playing the game.
To download this game successfully, you must enable Unknown Sources in your Android device's Security settings.
Conclusion
Silent Castle is a spine-chilling game that will keep you glued to your screen. It features excellent graphics and super scary sound effects.
The gameplay is also quite captivating. With the Silent Castle MOD APK, you enjoy an even better gaming experience with unlimited money and no ads.