Download Shadow of Death Mod APK Unlocked all for the ultimate slash gameplay. It's a fast-paced RPG game with diverse enemies, including dragons and demons.
Information of Shadow of Death
| | |
| --- | --- |
| Name | Shadow of Death |
| Updated | |
| Compatible with | Android 5.0+ |
| Last version | 1.101.17.0 |
| Size | 224.81 Mb |
| Category | Action |
| Developer | Bravestars Games |
| Price | Free |
| Google Play Link | |
| MOD | Unlocked all |
Unlimited Crystals

Unlimited money

No ads
Shadow of Death is a fantasy-adventure RPG game offered by Bravestars Games. You play the role of a shadow warrior who must fight his way through an army of demons and dragons to save his kingdom.
The gameplay is simple yet addicting. You slash your way through hordes of enemies, using a variety of weapons and skills. The game is fast-paced and challenging, with plenty of boss battles to keep you on your toes.
The graphics further add to the dark and mysterious atmosphere of the game. The shadow effects are particularly well done, making for a truly immersive experience. This game is worth checking out for any fan of the slash genre.
Save Your Kingdom!
This game is set in a dark kingdom that has been taken over by demons and dragons. As the shadow warrior, it is up to you to save your kingdom and rid it of these evil creatures.
However, this will be characterized by complex missions that require strategic thinking and fast reflexes. To complete these missions, you must use all the weapons and skills at your disposal.
Ensure you equip your hero with the best gear before heading into battle. You can also upgrade your weapons and skills to make them more powerful. This is the only way to ensure you stand a chance against the fearsome bosses you will encounter.
Offline Fantasy Game
What makes Shadow of Death APK special is that it can be played offline. You can face the shadow of war without an internet connection. This ensures continuity in the gameplay, even when you are on the go.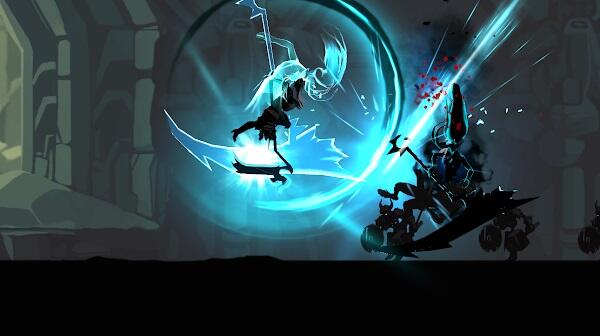 However, some PvP functions will be unavailable when playing offline. These are optional, and the game can still be enjoyed without them.
Become the Ultimate Soul Knight
This game offers four soul knights to choose from, including:
Max (King Guardian). This is a highly skilled swordsman with retrograde amnesia. After a weird occurrence in Aurora, a call from a holy spirit awakened him.
Mount (Cursed Armor). This is a fierce knight that will crush the enemies as an avalanche of Everwhite Peak. The impenetrable armor is his main weapon. After the goddess of war blessed him with this power, he decided to use it to save innocent people.
Quinn (Daughter of Raven). This belongs to the clan of dark sorcerers. She holds secrets that will be unveiled as she battles her way to the top. Her anger occasioned by an inflicted curse will drive her to crush everything on her path.
Lunae (Highbattle Sorceress). This is a beautiful damsel that is not to be taken lightly. She is on a mission to save the world from the darkness that wants to consume it. Unlock her to use her beauty and accomplish your missions.
These characters have unique skills and abilities. You can choose the one you find most appealing and use it to complete the missions in the game.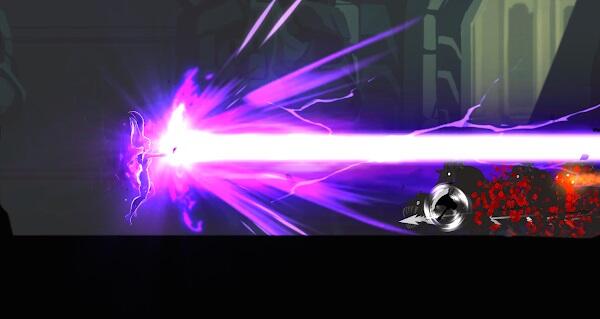 However, you will be required to complete several maps before you can access all the characters. This is a great way to keep you engaged in the game as you work towards unlocking them all.
Lots of Rare Armor to Explore
This game features an extensive collection of armors. You can explore the world and find rare armors that will help you in your quests. However, some of these are well-hidden, and you will need to put in some effort to find them.
The armors have different stats and abilities. You can choose the one that best suits your play style and use it to gain an advantage in battle.
Additionally, you can upgrade your armor to make it unleash more damage against the enemies. This is a great way to ensure you are always ahead of the competition.
Other Unique Features of Shadow of Death APK
Stickman Elements. This game features impressive stickman graphics that are sure to capture your attention. The characters are detailed, and the environment is well-rendered. You will enjoy watching the battles unfold as you fight your way to victory.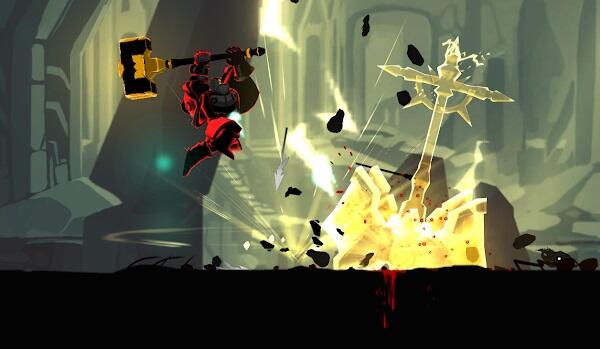 PvP Arena. This game features a PvP arena where you can test your skills against other players from around the world. Here, you can showcase your fighting prowess and see who is the ultimate soul knight.
Robust Skill Tree & Inventory System. You can choose from a variety of skills and upgrades to make your character more powerful. Additionally, the inventory system is well-organized, and you can easily access the items you need.
Customize and Experiment. This game allows you to experiment with different combinations of skills, armor, and weapons. You can customize your character to suit your play style and preferences. You can even use a boy's soul packaged in a hulking suit of armor!
High-Octane Combat. The combat in this game is fast-paced and thrilling. You will need to be on your toes at all times to take down the hordes of enemies that come your way. Also ensure you have the right tools for the job, as some enemies are immune to certain attacks.
Explore Adventurous Regions. The city of Aurora is just the beginning. You will need to venture out into the world to uncover its many secrets. The gothic city has a lot to offer, and you will be surprised by what you find.
Intuitive Controls. This game features simple and easy-to-use controls. You can perform a variety of moves and combos with just a few taps. The controls are well-optimized for mobile devices, and you will have no trouble getting the hang of them.
Shadow of Death MOD APK Download
If you want to unlock unrivaled powers, you should get the Shadow of Death MOD APK latest version. Here are its features: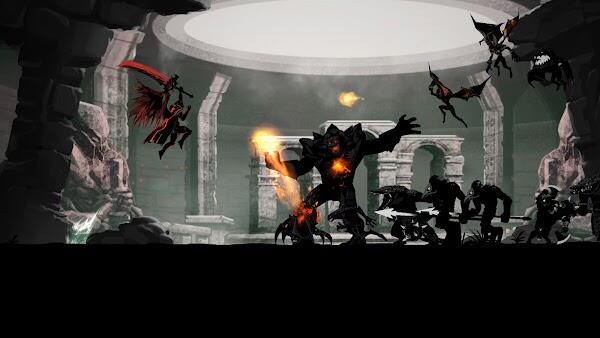 Shadow of Death MOD APK Unlocked All. The Shadow of Death MOD APK Unlimited Everything version lets you access all the game's features hassle-free.
No Skill Cooldown. With the Shadow of Death MOD APK 2023, you don't have to wait for your skills to recharge before using them again. This gives you a significant advantage in battle as you can unleash powerful attacks at will.
Shadow of Death MOD APK Unlock All Characters. This game features a diverse cast of characters, each with its unique abilities. With the Shadow of Death MOD APK free purchase version, you can access them without grinding for hours.
Shadow of Death MOD APK Max Level. This game features a robust level-up system. With the MOD version, you can start at the maximum level and enjoy all the benefits that come with it.
Shadow of Death MOD APK Free Shopping. This game features an in-game store where you can buy items to help you in your quests. With the MOD version, you can make purchases without spending a dime.
Conclusion
Shadow of Death APK is an excellent game that features impressive stickman graphics, fast-paced combat, and a plethora of customization options.
If you are looking for a challenging and exciting game to play, this is the one for you. Download the Shadow of Death Menu MOD APK today and fight your way to victory!