Download Resortopia MOD APK free purchase latest version and restore a dilapidated resort to profitability. You'll have to be frugal and manage your resort skilfully to win guests.
Information of Resortopia
| | |
| --- | --- |
| Name | Resortopia |
| Updated | |
| Compatible with | Android 5.0+ |
| Last version | 2.1.2 |
| Size | 271.44 Mb |
| Category | Casual |
| Developer | DH-Publisher |
| Price | Free |
| Google Play Link | |
| MOD | Unlimited Money |
Resortopia is a casual game by DH-publisher. It starts in a small town where you'll be required to establish a thriving hotel business. For a start, you'll have an old, rundown resort.
Your primary duty will be to work around the clock and restore it to glory. However, you'll have limited resources.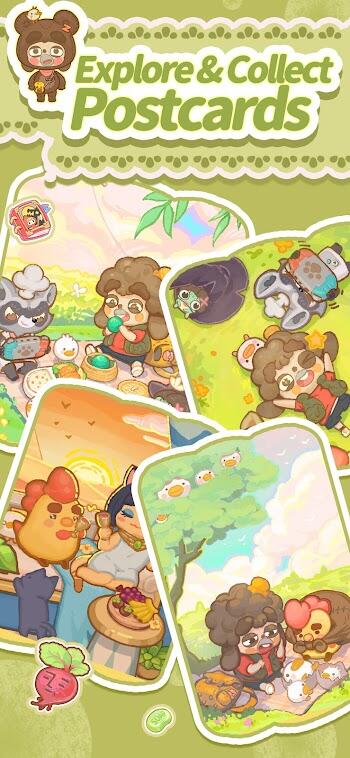 As such, the game will test your money management skills, patience, and determination. It's compatible with Android 5.0 and up.
Its compatibility with many Android devices makes it one of the most popular hospitality-based games globally. If you'd love to test your hotel management skills, then you should download Resortopia for Android today!
Comprehensive Guide on How to Play Resortopia
Resortopia APK puts you in charge of a hotel, where you'll have to make money and upgrade it. You'll start with an old, neglected hotel owned by Udon.
You will work closely with him to renovate it and make it a dream for many revelers. However, only limited resources will be available at your disposal.
Even more challenging, everything you need in the hotel will require several cookies to unlock! As such, the game will require you to prioritize tasks carefully to avoid wasting precious dollars.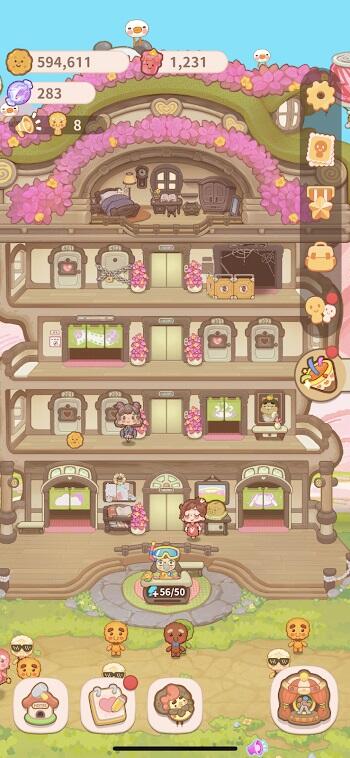 To get more resources, you must advertise your hotel rigorously to get new visitors. Ensure that you offer personalized services to each one of them. This way, you'll get referrals that'll help your business grow bigger and better.
Additionally, you'll have to work around the clock and manage every aspect of the hotel, including food, drink, rooms, entertainment, and facilities. As your hotel becomes profitable enough, you can start adding new facilities such as a spa and gym. You'll also unlock special guests without a hassle.
Finally, you'll have to maintain your resort by keeping it clean, well-lit, and entertaining. You also need to make sure that you hire efficient staff members and buy new equipment when needed.
Unique Features of Resortopia
Resortopia is an open game that allows you to tailor-make your resort to suit your needs and those of your customers. You can opt to make luxurious baroque rooms or even Japanese-themed hot spring environment! Just invoke your creativity and make the best of every opportunity that presents itself.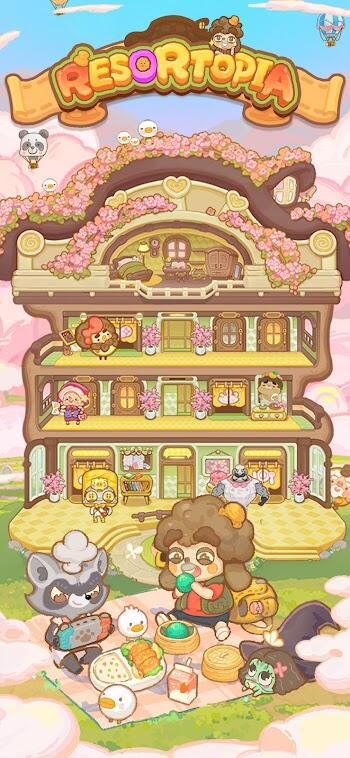 Handle Your Customers with Care
You should expect that your customers will make all sort of requests – some strange and others mind-provoking. Sometimes, it'll be difficult to honor their needs. But you should do your best to make them happy. If you give them what they want, they will surely visit again and recommend your hotel to their friends!
As the owner of a successful resort, you need to take care of everything whenever needed. For instance, if one of the core facilities of the resort has broken down, you'll have to repair it as soon as possible.
Hiring the right staff is a challenging task. You have to carefully consider each prospect and decide if they'll add value or not.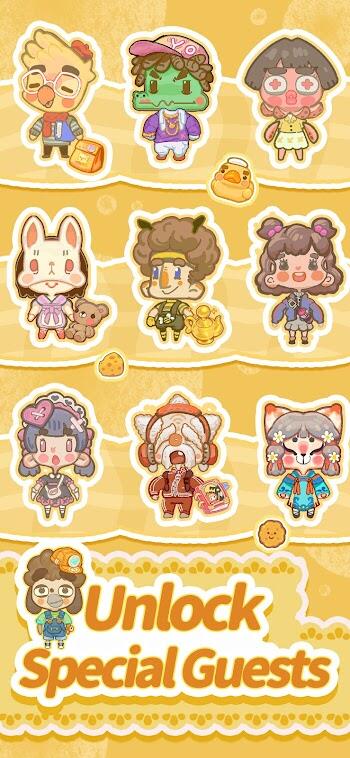 In fact, it will take you several attempts before you get it right. The tutorial screen will guide you through the process of hiring staff members. This way, you'll become a pro at hiring staff members in no time!
Save Your Progress at Anytime
Should you have to leave the game for some reason, don't worry. Because Resortopia has a cloud save feature that'll let you resume your progress from where you left off. Simply visit your profile screen and tap on the "Resume" button.
Making Money off Your Hotel
The primary purpose of Resortopia APK is to make money from your resort. So you will be required to work out how best you can attract visitors and then treat them well enough that they'll return again and again!
Why Download and Play Resortopia - Outstanding Advantages
Offers a Casual Gameplay Experience. If you're new to this type of game, then Resortopia is an excellent place to start! With its easy-to-understand mechanics and controls, you will be able to quickly understand the basics. And as you advance in the game, you'll become a hotel management pro!
Allows Plenty of Customization. As mentioned earlier, you'll have the freedom to make your resort look exactly how you want it. As long as you have the required resources, then feel free to go all out and unleash your creativity!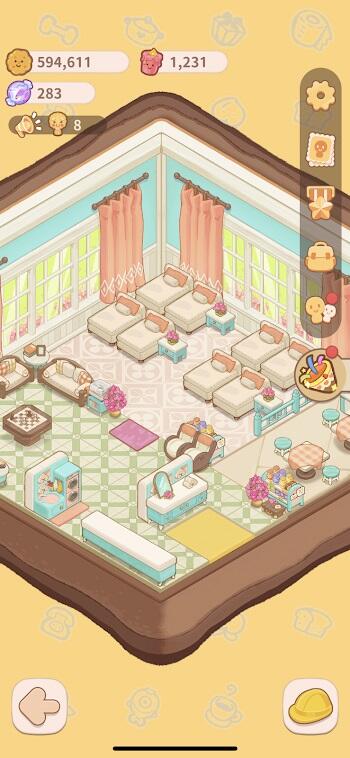 Has Simple Gameplay Controls. The game is easy to understand and control. You may access the pause menu anytime you want by tapping on the hotel icon located at the center of your screen. Steering clear from frustration is as easy as dragging and dropping necessary items into suitable places!
Offers a Great Way to Pass Time. While playing this game, you won't be required to think very hard, which is perfect if you only have a few minutes to spare. Resortopia free download offers an easy way to unwind and relax while playing something very similar to Sim games!
Allows Single-Player Gameplay Experience. If you're the type of person who prefers to play alone, then this game is for you. You can play it whenever you want!
Resortopia MOD APK Free Download
If you want unlimited gameplay, you should get Resortopia MOD APK unlimited money. This way, you'll be able to purchase all premium items with in-game cash.
Additionally, the Resortopia MOD APK free purchase comes with free cookies! This feature allows you to unlock many items, thus boosting your ability to meet your customers' needs.
You'll be able to build a 5-star hotel fast! Customize every of your room and ensure that every visitor leaves with nostalgic moments!
Conclusion
Overall, Resortopia is definitely one of the best resort simulation games on Android! With its simple mechanics and intuitive gameplay, you will surely enjoy building your resort.
And since the game only requires a few minutes to play every day, it'll be a great way to eliminate boredom. Download it today and start building your business empire!