Download Real Driving School Mod APK Unlimited money , all cars unlocked Latest version to learn crucial tips on driving and parking your car. It has an open world map with a drift mode!
Information of Real Driving School
Unlimited money
Unlock police sirens on all vehicles (You need to switch to another car after buying the car, then choose the car you bought again)
About Real Driving School
Real Driving School APK is a free car parking and driving simulation game offered by Quizz. You will explore an open world map while trying your best to avoid obstacles and complete missions.
The game boasts authentic physics, ensuring you enjoy the fine details of car driving. It challenges your parking and driving skills in a realistic environment. You will navigate city traffic and park your car in difficult spots.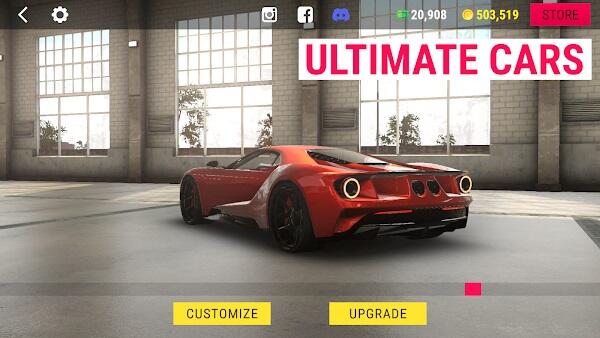 Fortunately, the game has a generous reward system. You will earn coins after completing levels and use them to buy new cars or upgrades. There are also in-game microtransactions if you want to progress faster ($0.99 - $99.99 per item).
Overall, you can expect an irresistible experience that will leave you yearning for more. It is approximately 650MB and works 100% optimally with Android 7.1 and above.
Test Your Driving & Parking Skills
While the first few levels will be a breeze, the game gets challenging really quick. It tests your judgment, decision-making skills, and patience. You need to have exceptional driving skills to progress.
The levels are designed with precision, and you will have to avoid crashing into objects or other cars. Even a slight mistake can cause you to start over, which can be frustrating. That's why it's essential to take your time and focus on the task at hand.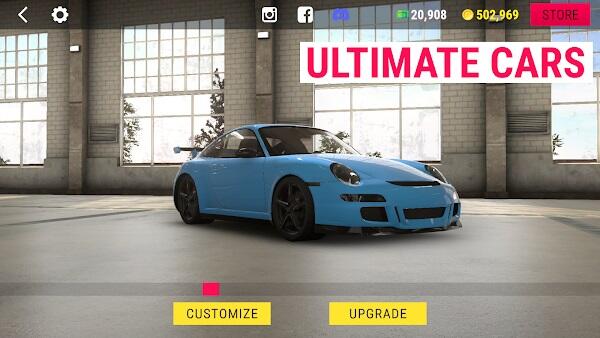 When parking, you must use your mirrors & instincts to reverse into the spot and avoid damaging other vehicles. The game is unforgiving, and you will have to redo the level if you cause any damage.
Customize Your Ride
The car you drive determines your performance in various challenges. For example, a faster car will be of no use if you can't control it. That's why you need to find the perfect balance between speed and handling.
The game lets you customize your cars to enhance their performance. You can upgrade the engine, brakes, suspension, and other parts. Each modification affects the car's attributes, so choose wisely.
Even better, you can fine-tune the aesthetics of your car. You can change the color, rims, and decals to give it a unique look. This helps you to add a personal touch and express your individuality.
Immersive Multiplayer Gameplay
This game is more than just about parking and driving. It features an open-world map that you can explore at your leisure. The map is filled with obstacles and missions to keep you engaged.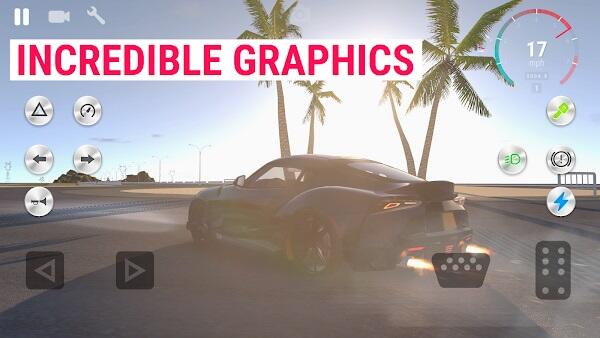 You can also engage in multiplayer races and show off your skills. The online game lets you compete against other experienced players.
When challenged, ensure you unleash your car's full potential. The better you perform, the more rewards you will earn. You can then use these coins to upgrade your car and improve its performance. You can fine-tune the settings to make it drift like a pro!
Other Dynamic Modes
Besides the multiplayer mode, the game features other dynamic modes. These include:
Free Ride Mode. This mode is perfect for exploring the open-world map. You can take your time and discover new areas at your leisure. There are no missions or challenges, and you can relax and enjoy the ride.
Drift Mode. This is a thrilling mode that tests your drifting skills. You will perform various drifting maneuvers and rack up points. Ensure you maintain your momentum to stay in the game and earn a higher score.
Car Parking Mode. As the name suggests, this mode is all about parking your car. You will park in different spots, each offering its unique challenge. The levels get progressively harder, and you should stay focused while protecting your car from damage.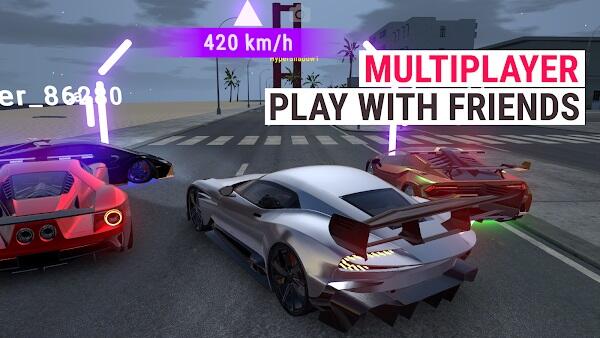 All these game modes are designed to offer special challenges that will test, refine, and perfect your driving and parking skills. You must give your best to every challenge to become the ultimate driver.
Realistic Driving Mechanics
This game offers the most realistic driving mechanics. The cars handle just like their real-world counterparts. You can feel the car's weight while making tight turns. The steering is precise, and you can perform various maneuvers with ease.
The game also features detailed environments that look just like real-life locations. Everything from the buildings to the trees is designed to perfection. This helps to create an immersive experience that will make you feel like you're behind the wheel of a real car.
The controls are easy to learn, and you can quickly get used to them. The touchscreen controls are highly responsive, and you won't have trouble maneuvering your car.
Features of Real Driving School Game
Realistic Interiors. This game features realistic car interiors that look just like the real thing. You can see the detailed dashboard, gear shift, and other parts of the car. This helps to create an immersive experience and makes you feel like you're really driving.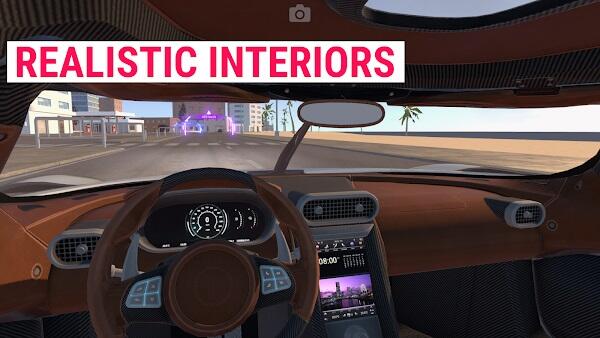 Well-Detailed Exteriors. The game features beautiful and realistic car exteriors. Each car looks different, and you can see the intricate details. You will also find a variety of real-life locations, such as city streets, country roads, and more.
Near-Real Car Damage System. This game features a car damage system that is as close to reality as possible. You will see the dents and scratches on your car after an accident. Even better, crushing your car will result in an explosion, and you'll see debris flying everywhere.
Cool Sound Systems. This game features an awesome sound system that lets you hear the engine revving and the tires screeching. The sound is realistic, and it helps to create a memorable experience.
Lots of Cars to Unlock. This game features a wide variety of cars that you can unlock. Each car has its own unique stats and abilities. Whether you want a fast car or a powerful one, you're sure to find the perfect ride.
Real Driving School MOD APK 2023
You can download the Real Driving School MOD APK OBB to access all the game's features without breaking your bank. It has these exceptional features: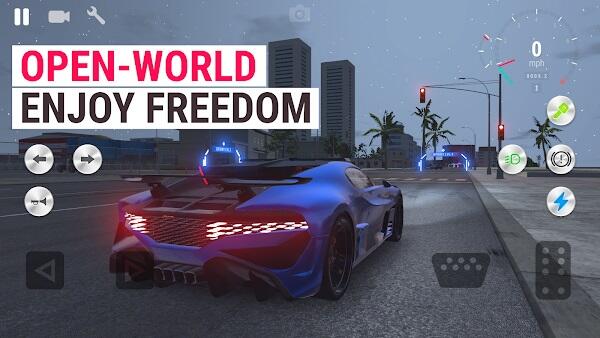 Real Driving School MOD APK Unlimited Money. You can use this MOD to get limitless resources. This will come in handy when buying new cars and upgrading your existing ones.
All Cars Unlocked. You can use this MOD to unlock all the game's cars. This will give you a significant advantage over other players.
No Ads. You won't have to deal with annoying ads while playing the Real Driving School MOD APK for Android. It's an ad-free game that you can enjoy without any unwarranted disruptions.
Conclusion
The Real Driving School APK offers an exceptional driving experience close to reality. It features beautiful graphics, realistic gameplay, and many cars to choose from. You can explore the open world and complete challenges to become the ultimate driver.