Are you in for some exciting shooting game? Nova Legacy is a sci-fi shooting game set in space. Get your armor and engage in combat against aliens now!
Information of Nova Legacy
| | |
| --- | --- |
| Name | Nova Legacy |
| Updated | |
| Compatible with | Android 4.0.3+ |
| Last version | 5.8.4a |
| Size | 45 MB |
| Category | Action |
| Developer | Gameloft SE |
| Price | Free |
| Google Play Link | |
| MOD | Unlimited money |
Unlimited money
Unlimited trilithium
Do you have fun when you're playing a shooting game? In Nova Legacy, you'll experience shooting aliens in outer space settings. Here, you're Kal Wardin who's a veteran N.O.V.A marine. Your new objective is to suit up and protect the human race by battling against alien invaders! Fight these invaders as you also try to uncover the truth on why they're invading.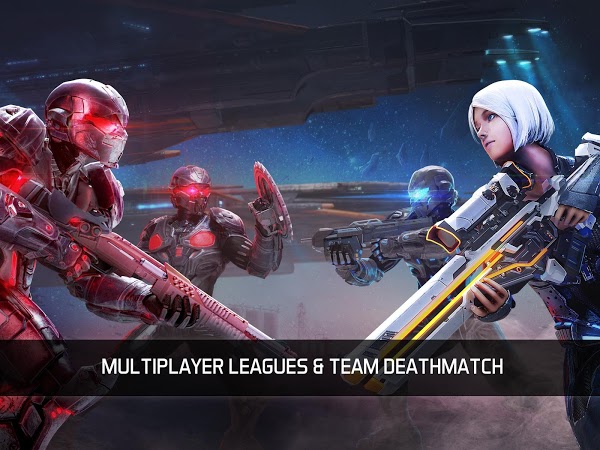 In this fun and classic shooting game, you'll enjoy a space shooting game. Here, you're Kal and your task is to eliminate every enemy in sight. You'll be aided by a personal AI agent Yelena as you go through numerous missions and investigations. Aside from that, you'll enjoy the multiplayer arenas where you can play in 4v4 fights and climb the leaderboards. Experience a console-like game with immersive graphics and gameplay like you've never played before.
Shoot Alien Invaders
Imagine this, it's the future and aliens are invading the planet. You're a veteran Nova warrior called Kal Wardin and you're tasked to return to the battlefield at once to help. You must subjugate all alien invaders and discover the truth to their invasion. Experience an intense action game with plenty of advanced weapons and armors that you can use in battle. Can you survive in this world and become a hero again as you save the planet?
In this game, you'll equip the Mobile Armored Suit which is a suit designed to be resistant to enemy attacks and can support life outside of the planet. Aside from that, you can get advanced guns, ammos and a lot of gadgets. Exciting things await you with action-packed missions in this game. Try to exterminate all the invaders with your skills and experiences and solve the mystery once and for all. In this game, there are also a lot of free rewards you can enjoy each day.
Aside from that, you can enjoy multiplayer gaming with team deathmatch where you will fight in 4 vs. 4 matches. You can customize your avatar with different skins and armors. Aside from that, upgrade your suit and add specialized techs! Enjoy a fun game with plenty of futuristic tech.
Nova Legacy Highlights
Are you someone who never backs down from a fight even if it's in the outer space? If so, you'll enjoy Nova Legacy with plenty of shooting scenes.
Sci-Fi Shooting Game – In this day and age, you've probably saw and played various shooting games. But if you're down for a classic sci-fi shooting game, then play Nova Legacy. This game is a remastered one featuring new missions and an exciting multiplayer function. In this game, you'll play as Kal Wardin who's considered a hero in the Colonial Administration forces. Play and enjoy high-octane shooting scenes with you in the front.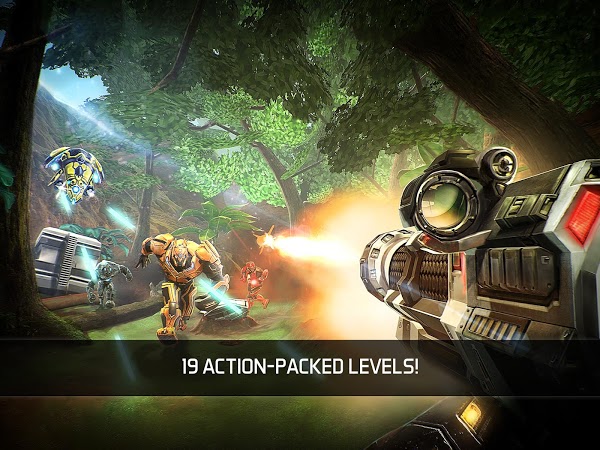 Aside from numerous missions, you can also play multiplayer on the side. This game allows you to participate in 4 vs. 4 matches in Deathmatch. The last one standing in this game wins! Aside from that, you can climb the leaderboards and prove your skills as a Nova soldier! Enjoy a variety of game mods in the multiplayer and dominate the rankings!
Campaign Mode – The main mode of Nova Legacy is the Campaign Mode. Here, you'll start off with a tutorial covering the basics such as how to shoot, move around and more. Then, you'll start going into missions where you'll fight against the invaders trying to ruin the planet. As you complete more missions, you will get to know the truth about why the invaders are trying to do what they're doing. Aside from that, you can enjoy an impressive gameplay and graphics.
In this game, you can also unlock many types of guns with advanced features. These include shotguns, machine guns, pistols and many more. You can also upgrade them by level by acquiring the cards necessary to upgrade them. Unlock rarer cards now which are more powerful! You can also change their skin color from different colors.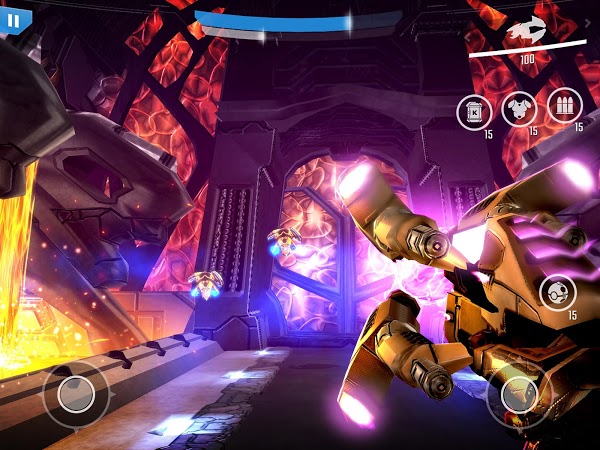 Multiplayer Mode – There's also a multiplayer mode in Nova Legacy where you can play solo or in a team of 4. Be the last man standing and earn more rewards. You'll also be able to customize your character, weapons and more. You will also enjoy the Death Cam that replays amazing kills. In this game, there are a lot of matches you can join in or play with friends.
Events and Free Rewards – From time to time, there are limited-time events that you can join. These events give out limited items for free.
Futuristic Graphics – Enjoy this game with futuristic graphics and advanced controls. Shoot enemies now!
Download Nova Legacy Mod APK – Unlimited money
Nova Legacy is a fun and exciting shooting game set in space. Take down alien invaders now!