Do you have what it takes to be a great ninja? In Ninja Heroes Mod APK, you are tasked to fight different opponents. Collect your own heroes and level them up!
Information of Ninja Heroes
| | |
| --- | --- |
| Name | Ninja Heroes |
| Updated | |
| Compatible with | Android 5.0+ |
| Last version | v1.8.1 |
| Size | 58 MB |
| Category | Role playing |
| Developer | RedGameStudio |
| Price | Free |
| MOD | Unlimited gold and silver |
Unlimited gold and silver
Who doesn't enjoy watching ninjas work? They are strong, fast and discreet. They carry out missions like no other – with finesse and aptitude for the game. That's why the anime Naruto has millions of fans around the globe. Are you one of them? If so, download Ninja Heroes today and have fun fighting enemies and learning different skills.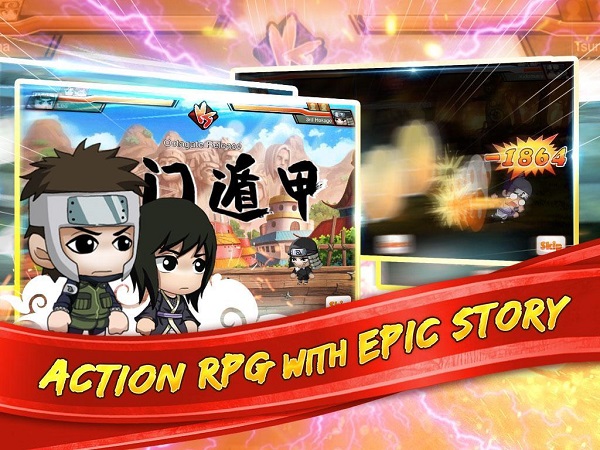 In this free to play RPG game, you can gather many heroes and level them up. You can also have them learn different types of jutsus which include Genjutsu, Taijutsu and Ninjutsu among many others. There are over 100 jutsus to learn! Plus, you can obtain the power of the Tailed Beast – there are 9 of them. Then if you're still not satisfied, you can fight against the very best in the Arena.
Pave Your Ninja Path
What comes into your mind when the word ninja is uttered? Is it the flashy powers? The missions? Or the cool weapons? Whatever may come to your mind – you can obtain all of it in Ninja Heroes. This RPG game has all the essentials you need to become the best ninja in the village.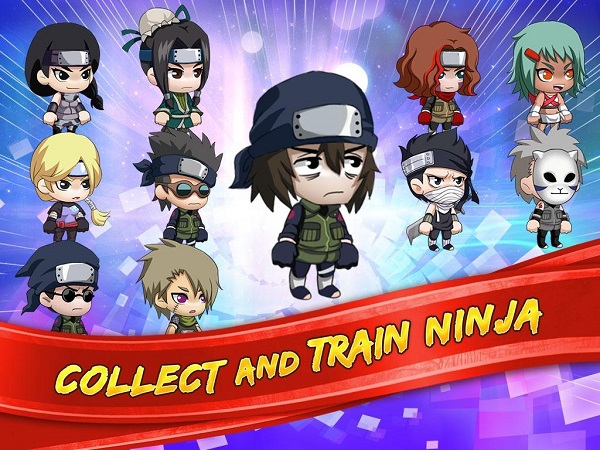 There are over 100 shinobis to gather and recruit. Form your dream team of strong ninjas hailing from different villages. Pick only the strongest ones such as Naruto, Sakura, Sasuke, Madara, Kakashi and more! Then watch as your characters pummel the enemies with powerful attacks and jutsus. Gain different offensive, defensive, and different support skills in this game. Go in the Arena and fight with real people online. Create a formidable team consisting of your best ninjas and show them what you've got. Then as you get more victories, you can earn more money to spend on summoning different ninjas and upgrading them.
Ninja Heroes Capabilities
Do you have what it takes to be a ninja? In Ninja Heroes, you'll get to experience a whole new world full of powerful shinobis, PvP fights and more!
Collect Powerful Shinobis – Do you watch Naruto? The manga and the show have ended now but its legacy lives on. In Ninja Heroes, you have the opportunity to live within the ninja world to show off your prowess. Gain many powerful shinobis which numbers to more than a hundred! Then, you may level up your recruits to face off against powerful enemies. Collect powerful ninjas such as Minato, Obito, Shikamaru, Hashirama and Naruto. There are literally tons of heroes waiting for you to collect. They each have different skills that you can utilize to battle enemies. Then, you can level them up as you get more wins and strengthen their stats!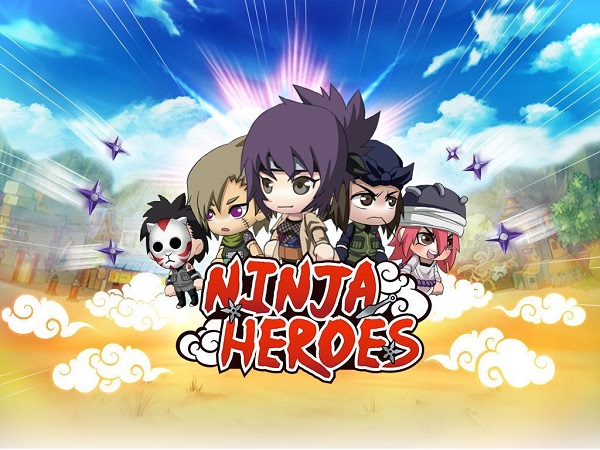 Community – There's also a feature where you can play co-op with your friends! Or if you want, you can create a guild so you can fight in wars and unlock different challenges. Join millions of players in this game and be part of the growing community of online players. Build the ultimate guild and receive support as you make your way to the top.
Fight in the Arena – The main feature of this game is the PvP Arena. This is where your skills will be put to the test. Each character is imbued with different attacks and powers that you can utilize. Crush enemies when you go to Auto Mode so you don't have to manually attack. There are so many possibilities that can happen.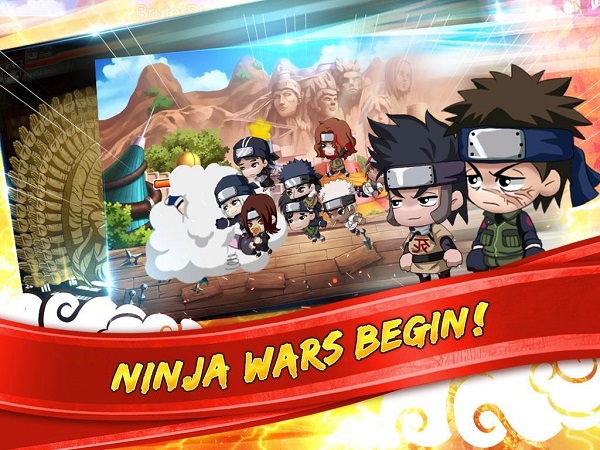 Learn different skills – You can also learn different skills in Ninja Heroes. These skills are called jutsus and each character has their own affinity. For example, Naruto is inclined to Ninjutsu. But you can learn over 100 different ones here such as Dojutsu, Senjutsu, Taijutsu and many more. Experience different types of combat unique to certain characters in the game.
Daily events and quests – There are also a lot of daily events and quests in Ninja Heroes that you can complete. These quests reward you as you complete them! Try to finish them all so you can level up your ninjas faster.
Download Ninja Heroes APK – Unlimited Gold And Silver
Read to be the best ninja today? Download the latest version of Ninja Heroes and fight real opponent worldwide!
This magnificent title of Naruto world - Ninja Heroes changed its name to Heroes Legend Reborn. Don't miss out!