Want to have a complete simulation gaming experience? Download My Town: Grandparents APK now and enjoy quality time with family doing various things!
Information of My Town Grandparents
| | |
| --- | --- |
| Name | My Town Grandparents |
| Updated | |
| Compatible with | Android 4.4+ |
| Last version | 7.00.08 |
| Size | 80.74 Mb |
| Category | Educational |
| Developer | My Town Games Ltd |
| Price | Free |
| Google Play Link | |
| MOD | No MOD |
About My Town Grandparents
There's nothing more appealing than spending quality time with our family. Have you been missing your parents, siblings and grandparents lately? If you are, play My Town: Grandparents for now so you can reminisce some great times with them through the game. More than a million people have already downloaded and enjoyed the game developed by My Town Games Ltd.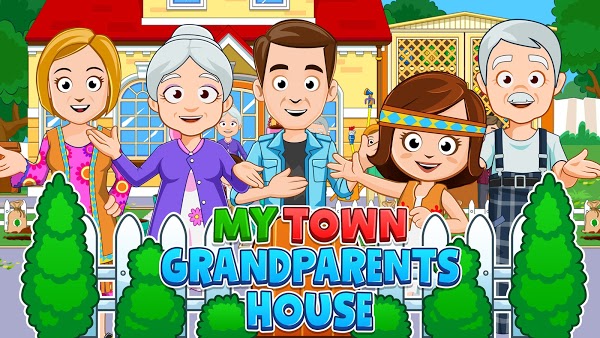 If you've been busy with life, try relaxing with this game once in a while. Create wonderful memories inside the game with your virtual family. You can even model them with your real family! But in this game, you are free to play with various characters such as the grandparents, parents, siblings and children. This is just like a digital form of a doll house you've played as a kid. Imagine being able to play like you did back then!
A Digital Doll House
It's always fun to spend your time with family no matter the occasion. You can play games, go on walks and share stories of when you were just a kid. But as we grow up, we tend to spend less time with them as we get more responsibilities. But we shouldn't let that happen for a long time. In My Town: Grandparents, you can get the same feeling you get playing family as a kid.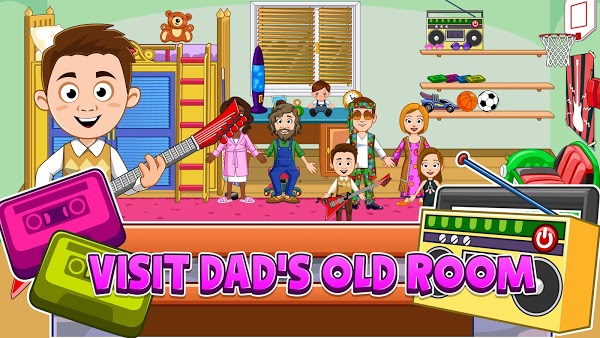 In this game, it doesn't matter if you're a kid or a kid at heart. Though this game is most suitable for kids ages 4-12. But here, there are 9 incredible locations that you can wander into. This includes the house and the spacious garden outside. There are around 20+ different vegetables and flowers you can grow. You can also wood carve together with grandpa and enjoy a special bonding time together. There are also 14 new characters and clothes to try. Whatever you want to do, you can probably do it in this game.
Features of My Town: Grandparents
Are you looking for a fun game involving families? Try My Town: Grandparents and spend quality time with your family. Here are the ways you can enjoy this game.
Explore the 9 different places – Nothing says home more than our own house. We're accustomed to the smell of it, the look of it and the feel of it more than any other. This is why introverts just love to spend their time in the comfort of their homes. In My Town: Grandparents, you are free to roam around 9 different locations which includes the house and the garden. The locations are primarily inside the house but with different rooms such as the kitchen, living room, your parent's room, bathroom, the children's room, your grandparents' room, and so on. There's also a garden at the front of the house where you can do lawn and gardening works.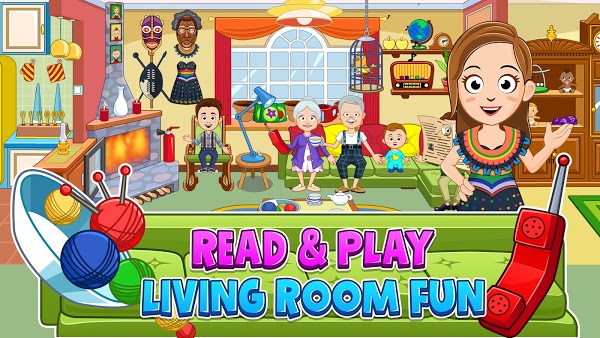 Play with different characters – A family living under one house is a happy family. In My Town: Grandparents, you can play with 14 characters that include the grandparents, parents, kids and the neighbors. There are different things to do for each member of the family. For instance, you can play basketball with the boy in his room. Then, you can cook with the mother at the kitchen and help her prepare breakfast. You can also hang out with dad at the living room and watch TV together. Or you can help grandma at the garden and grow plants.
Enjoy clothes – The game allows players to change the characters' clothes. You can choose from the multitude of selections for each character. Show off their best dress and make them meet the neighbors. Take a picture with the whole family and enjoy the fun scenery.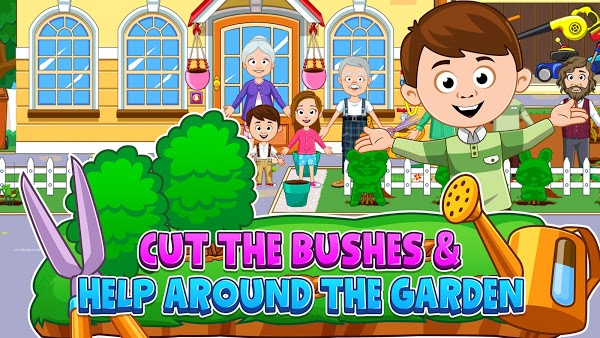 Perform normal activities – In My Town: Grandparents, you can do so many things. Since this is a digital doll house, you can play family all you want. Whether you force them to eat or to play the trumpet – there's nothing that can stop you. Play with your family, help around the garden, feed the baby and do your thing.
Help around the garden – Do you love plants? Help around the garden with mom and grandpa. Plant different varieties of vegetables and flowers. You can also do wood-carving with grandpa and enjoy.
Download My Town: Grandparents APK – Latest version
Want to have a fun way to pass the time with a family? Download My Town: Grandparents and do various activities together as a family.