Create and play your own games today! Download the Pixicade Mobile Game Maker APK now, draw game elements, and make a live and playable game! Your creativity is the limit!
| | |
| --- | --- |
| Name | Pixicade |
| Updated | |
| Compatible with | Android 4.4+ |
| Last version | 3.4.15 |
| Size | 412.21 Mb |
| Category | Educational |
| Developer | AlgoCrunch, Inc |
| Price | Free |
| Google Play Link | |
| MOD | Plus |
Do you want to play in a game where you create your own game? If yes, then you should download the Pixicade APK on your smartphone today. This creation by AlgoCrunch Inc allows gamers to make graphic drawings of their imaginations before the game automated the drawings into a game.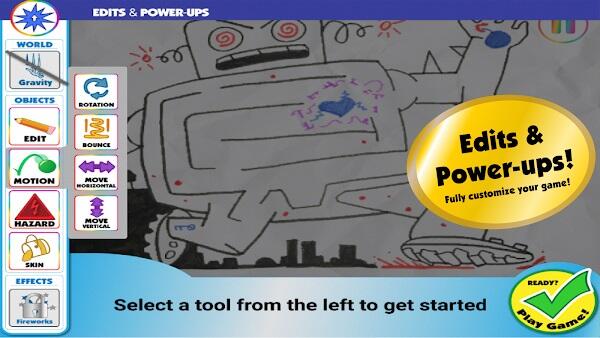 Don't hesitate to download this game now and play a game that you have created with your own thoughts. With this game maker app, you can create thousands of games and instantly play them! Join the hundreds of thousands of gamers that are using this app to make and play their win games today!
The Ultimate Video Game Maker App
This app allows you to create simplistic games with 2D graphics. Here, you just draw all in-game elements and make them alive with a single click of a button. This game combines AI and other gaming systems to help you make realistic games. After creating a game on the drawing board, you need to select the interface you want on the gameplay. Ensure you select the simplest to enjoy the game.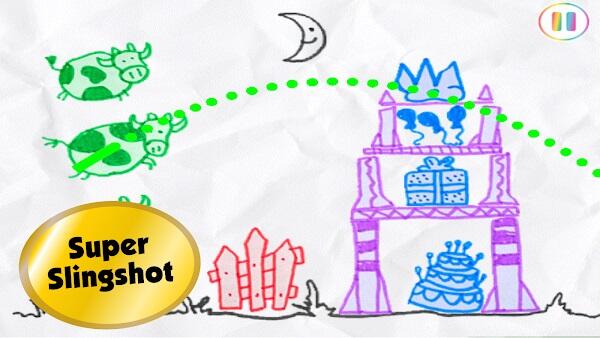 You will need to color various game items as you develop your game. The Pixicade game maker app picks various controllable characters and items based on the color you put on the items. For example, the main character is supposed to be green in color while the enemies should be red. Purple is the color you should use for items that should be pushed on moved during gameplay. Download the Pixicade game now and enjoy playing the games you make freely!
Pixicade APK Features
This is one of the most amazing apps that help gamers play games created based on their own imaginations. Here are some of the features that make the game stand out!
Instant Animated Games – with the Pixicade applications, you can make an entire game set in your own imaginative game environment. This game comes with a great capability where gamers can draw various elements that they want to be included in their gameplay.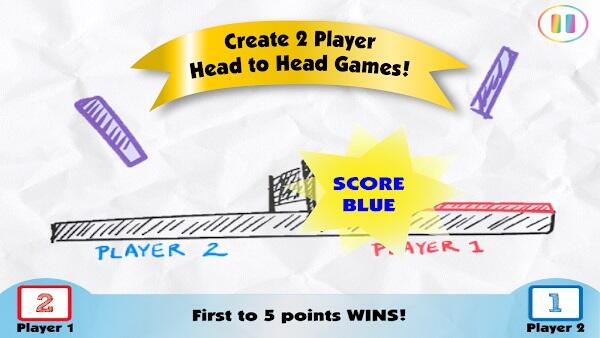 For example, you can create a maze game where you move past enemy characters, from the start to the end of the maze! This is a video game maker application like you have never seen before. Now, you can draw and play any game you think about! Download the Pixicade APK on your phone and enjoy playing the games you create!
Drawing Board Scanner – this is the most fascinating feature of the game. This is the feature that helps the game creator to scan their drawing and make it alive. Draw your imaginative world, characters, and other game elements on a white piece of paper or whiteboard. After drawing, you can turn your drawings into playable video games.
Green Avatar – since you are not supposed to create a game with codes, you will need to create the controllable character in your games. That means that you need to specify the character with a green color. So, you need to color your drawings and use the green color for the main character. Without this, the Pixicade App will not be able to create a playable controllable main character!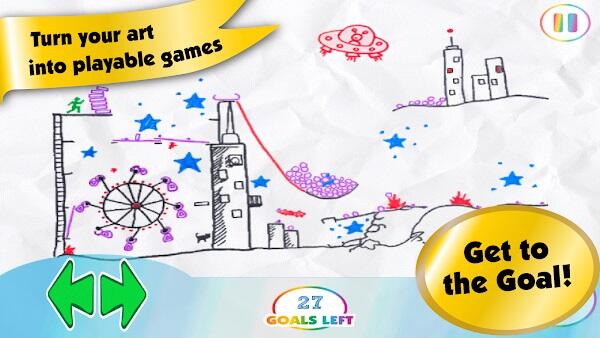 Enemy Characters – when drawing or creating your game, you should not be mediocre and not include enemies. For any game to be engaging, we know that enemies and obstacles should be there. Otherwise, the game would be so basic and without a reason to play! So, include enemies in your game by coloring them red. Pixacade will pick any red item in your drawing as an enemy. Therefore, be keen when making the colorings!
2D Graphics – since you are the one to draw and create every aspect of the games here, they come out in minimalistic 2D graphics. However, make use of the right colors to color everything in the game.
Exceptional Camera Use – the app requires permission to use the camera of your device. That is because the app uses the device camera to scan your drawings before it can make them animated.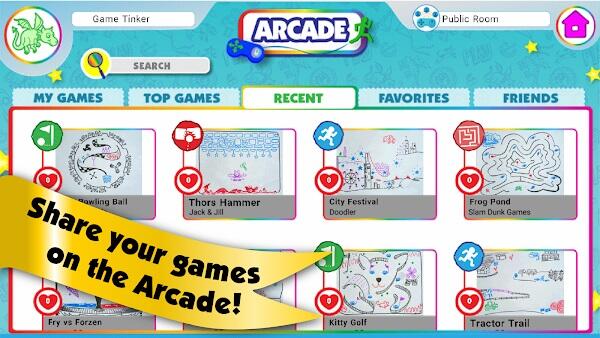 Edits and Powerups – if your game proves hard to play, you can simply try using edits and using powerups. Make the game you create easy and more beatable.
Download Pixicade Plus Mobile Game Maker – Unlimited Everything
Use premium-editing tools to make your game alive with cool animation features that come with the Pixicade Mobile Game Maker. Make and play your won games today!