Want to get a fairytale of a girlfriend? Download and play My Fairytale Girlfriend Mod APK now to meet different princesses and embark on an epic journey of drama and love!
Information of My Fairytale Girlfriend
| | |
| --- | --- |
| Name | My Fairytale Girlfriend |
| Updated | |
| Compatible with | Android 5.0+ |
| Last version | 2.0.15 |
| Size | 74M |
| Category | Simulation |
| Developer | Genius Studio Japan Inc. |
| Price | Free |
| Google Play Link | |
| MOD | Unlimited ruby |
About My Fairytale Girlfriend
It isn't a secret the Disney princesses are popular around the world. From Mulan to Snow White to Little Red Riding Hood – we can't get enough of them. There are even shows, cartoons and live action adaptations on these characters even now. But if you just want to have a girlfriend like that, try My Fairytale Girlfriend.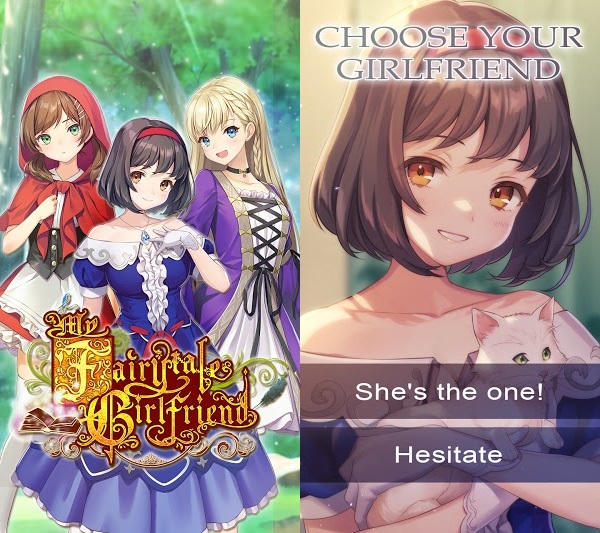 From Genius Studio Japan, this game is a simulation game that allows you to embark on an epic story. This is a game where you'll be forced to make choices every so often. Aside from that, you'll meet the fabled fairytale princesses around you! Can you become their knight in shining armor in this game? Enjoy the story that the game has prepared for you and read our review here.
Meet Fairytale Princesses
Have you always been fascinated by how Disney stories were curated? How these princesses always seem to have the happy ever after that they've always wished for. If you're a man, you might wish that you at least would meet a princess in your life no matter how insignificant it may seem to others.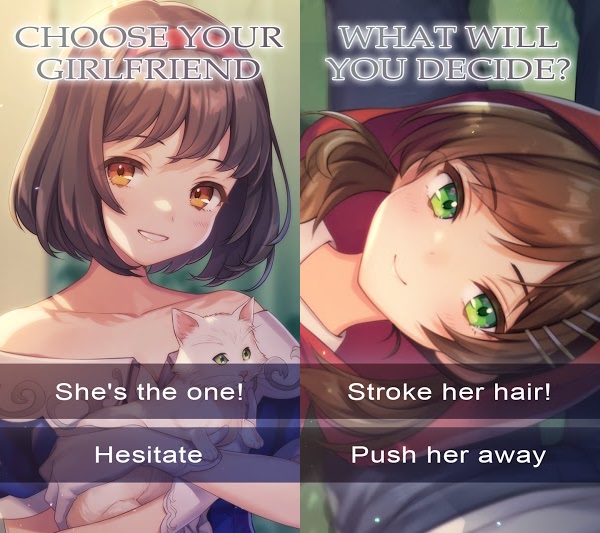 Thankfully, you don't need to feel down any more. In My Fairytale Girlfriend, you can now meet fairytale princesses based on popular Disney Characters. Princesses such as Rapunzel, Snow and Little Red will pop up in the game and will have an encounter with you. You then need to make choices that will progress the story. But depending on your choices, you may or may not become a knight in their shining armor. Are you determined to prove them otherwise? Are you manly enough to have your princess?
Characteristics of My Fairytale Girlfriend
My Fairytale Girlfriend is a simulation game that lets users meet different princesses. With an engaging story full of twists, love, drama and action – the game is a sure-fire hit.
Story-based game – There are plenty of story-based game that the developer of this game has published before. As such, they know what works and what doesn't. Because of this, My Fairytale Girlfriend is a new game that allows you to fulfill your dreams of meeting Disney princesses! But instead of the usual princesses, you'll get to meet cuter and more anime-like characters. Then, you'll need to follow the story in order to progress it. There are so many things you can look forward to here.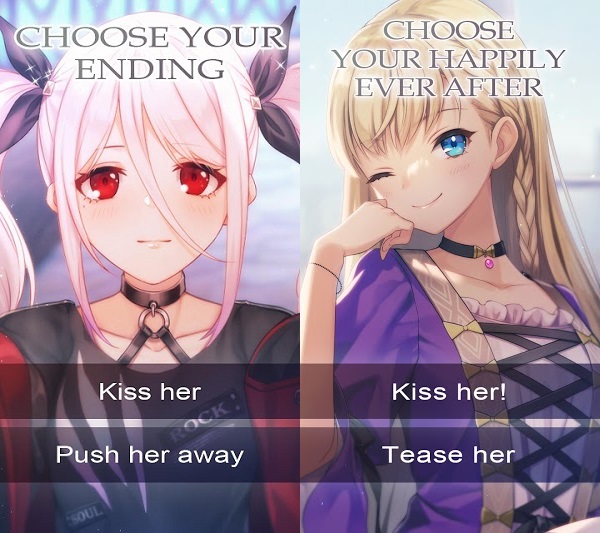 Make your choices – In story-based games, the players are given significant control over the story. There are a ton of different endings prepared beforehand and the players are given choices every time. There are different encounters and scenes that will be portrayed and it's up to the player what the ending would be. Would you become a knight of one of the princesses in here?
Meet the different princesses – In this game, you're going to meet 3 princesses. The first is Snow who is a sweet and gentle princess. She knows just how to make anyone feel relaxed even after meeting them for the first time. Then there's Rapunzel who's always up for an adventure. With her by your side, you'll never be bored. Then there's Little Red who's as brave and as bold as any man. Who will you choose among the 3 delightful princesses?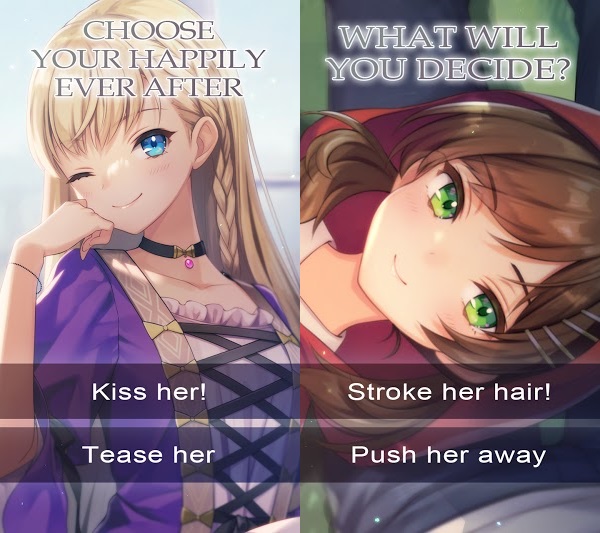 Great graphics and controls – The game is inspired by popular Disney princesses but there are a ton of twists here. The characters are designed like anime but there are a lot of Western influences as well. Overall, you don't need much to control the game aside from tapping one of the choices.
Download My Fairytale Girlfriend Mod APK – Latest version
If you're up to some fun and enjoyable story, then download My Fairytale Girlfriend now. Choose between the different princesses as your girlfriend!