Download Muscle Booster Mod APK unlimited money and boost your health and fitness journey. The app has unique algorithms that allows you to monitor your exercises.
Information of Muscle Booster
This is a health and fitness tool designed to work with your android phone. It monitors various aspects of your work out, including the number of steps, reps, and the duration of rest between various exercises.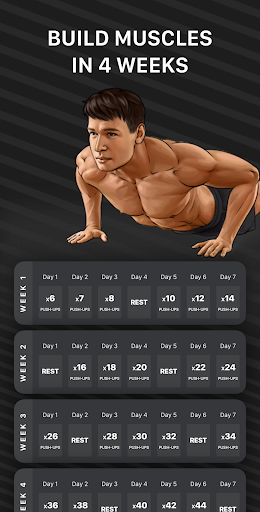 As a result, you'll easily set your objectives and monitor your journey towards achieving them. Due to increased campaigns on the need to keep fit, this app has received massive downloads since its release.
Muscle Booster latest version has been installed on more than 5 million devices! Additionally, the users have rated it 3.5 on a scale of 5.
How Muscle Booster Works
This tool was developed for men who are determined to build their muscles and keep fit. It has a unique algorithm that monitors every activity that you undertake.
All that's required from you is to set the objectives and start your exercises. As such, you can be confident that you don't need a personal trainer if you have this tool on your phone!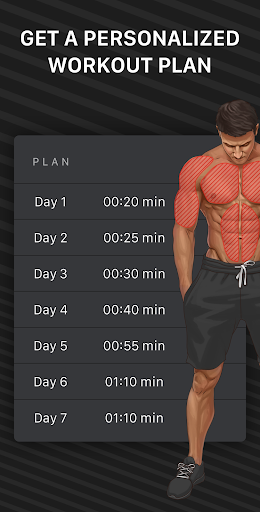 The tool is highly flexible, and you can use it in whichever environment—whether you're training at home, or the gym, or even out in the wild!
Stepwise Guide on Using Muscle Booster
Once you've downloaded and installed the tool in your phone, you should start it and ensure that all the settings are right
You'll be prompted to set your goals. You can decide on whether you want to lose weight, gain muscles, or become more active. This is personal, and you should only set that which suit your needs to guarantee effective operations
Once you have the goals, you should select the zones you want to work on. Is it the shoulders, the biceps, the belly, the legs, or the chest?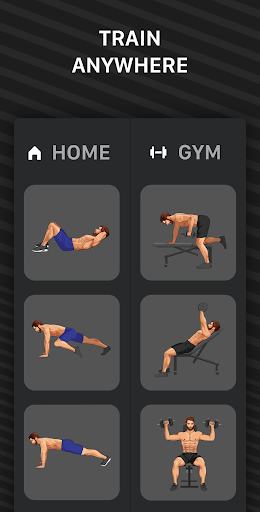 Next, you'll be required to enter your data. This is crucial since it helps in determining various exercise factors such as the pace, the duration, and even the intensity. Some of the details that you must provide include health status, age, fitness level, weight, and height. Ensure that you provide accurate details to achieve the best results
Once you've undertaken these crucial four steps, the tool will develop a special algorithm to trace your progress. It'll make recommendations on the strength, cardio, recovery time, and LISS exercises that you should undertake to optimize your health and fitness journey.
Muscle Booster Mod APK Free Subscription Download
If you want to get better training results, you must consider downloading this Muscle Booster APK Premium tool for free.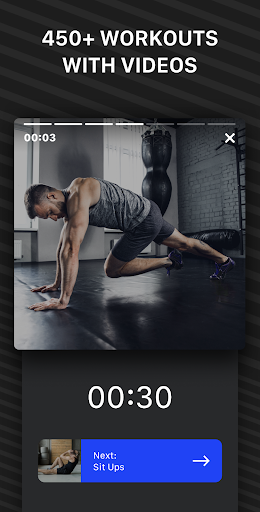 Conclusion
Muscle Booster MOD APK download 70 is your ideal tool if you want to stay healthy. The tool has unique algorithms that'll make reliable and effective exercise recommendations.