Download Monster Demolition Mod APK Unlimited money Latest version and use a truck to destroy monsters & save humanity. It features pixelated graphics & beautiful landscapes.
Information of Monster Demolition
| | |
| --- | --- |
| Name | Monster Demolition |
| Updated | |
| Compatible with | Android 7.0+ |
| Last version | 2.1.0 |
| Size | 176.98 Mb |
| Category | Racing |
| Developer | SayGames Ltd |
| Price | Free |
| Google Play Link | |
| MOD | Unlimited money |
Unlimited coins (Play for great rewards)
No ads
Monster Demolition APK is a smash hit game offered by SayGames Ltd. You play as a truck driver tasked with saving humanity from giant monsters. The game requires you to navigate a one-way street, pick a trajectory, hit a ramp, and crash straight into the enemy to cause the maximum destruction.
The game has a pixelated aesthetic and features 52 animated monsters to demolish. They include dinosaurs, superheroes, horror legends, and ancient myths. You must chip away at the monsters with multiple attacks until they crumble.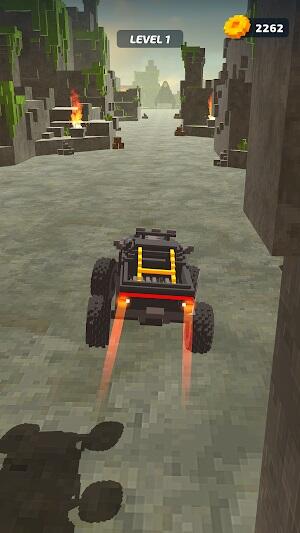 However, your adversaries will not take this lying down. They will fight back with an arsenal of fireballs, spikes on the road, and tossed bombs. As such, you must always be prepared to dodge and avoid these obstacles.
As you progress, you can upgrade your pickup truck for improved demolition damage. Some available options include a police car and a full-size semi-truck. The bigger the truck, the fewer hits you require to annihilate the enemy.
Even better, the game features eight unique and beautiful locations, from city high-rises to snowy mountain peaks. You'll also have to deal with local conditions such as tornadoes, meteorites, and lightning storms. This adds an extra layer of challenge to the game.
If you're a fan of destruction and mayhem, Monster Demolition is the game for you! It is lightweight & will work exceptionally well with most Android devices.
Monster Demolition APK - Background Information
Monster Demolition APK is set in a post-apocalyptic world where giant monsters have taken over, and humans are in danger of extinction. These beasts roam the land, causing destruction and terror wherever they go. The few remaining humans have freaked out & must band together to fight for survival against the monstrous invaders.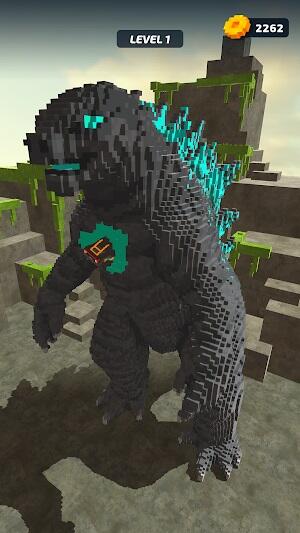 Fortunately, you are a skilled truck driver with an unstoppable passion for destruction. Your job is to drive your pickup truck through the streets and use it to crash into the monsters, causing as much damage as possible. To do this effectively, you'll need to carefully time your attacks and avoid obstacles such as spikes on the road and fireballs launched by the enemy.
However, your survival will depend on your execution strategies. As such, you must brilliantly balance speed, trajectory, and accuracy to take down the monsters with unrivaled precision.
Overall, this game will keep your heart pumping. It will test your reflexes and strategic abilities as you try to save humanity from total annihilation.
Outstanding Features of Monster Demolition APK
Fast-Paced Gameplay. The developer intended to give players the maximum adrenaline rush with this game, and they certainly succeeded. It features thrilling, high-speed action that will keep you on the edge of your seat from start to finish.
Beautiful Pixelated Graphics. The game's pixelated graphics are a refreshing change from the ultra-realistic visuals found in many modern games. They also help players focus on maintaining their speed and accuracy, without being distracted by other visual details.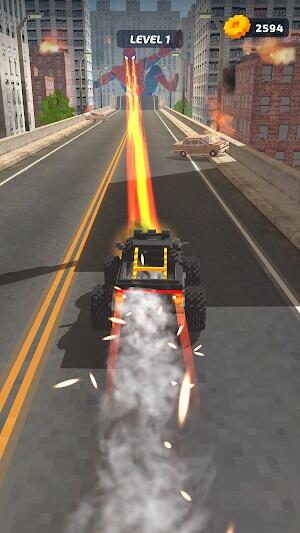 A Rich Arsenal of Power-Ups. As you progress, you'll be able to unlock additional upgrades for your truck that will help you take down the monsters more quickly and efficiently. These include police cars, heavy-duty semis, and nitro boosts that allow you to zoom across the screen at lightning speed.
Study All Angles. This game requires keenness & meticulousness. You must always be aware of your surroundings as you navigate the road - and be ready to adjust in an instant if necessary. As such, you must develop excellent peripheral vision and a sharp sense of spatial awareness.
A Colorful Selection of Monsters. Your enemies are not just mindless pinatas waiting to be destroyed. They are complex, challenging creatures that will constantly test your skills and reflexes. Some of them can even fly or shoot fireballs.
Keep Upgrading. This game requires you to be flexible and adaptable, and you will be required to constantly move with the times. It is highly likely that at some point, a new enemy or obstacle will appear on the scene - requiring you to upgrade your skill set to deal with it. As such, you should never be complacent.
Time Your Hits. Your objective should be to hit the monsters where they hurt most. You must always look for weak spots and take advantage of them. These vulnerable spots will ease your progress & help you rack up more points.
Lovely Weather Patterns. The game features diverse weather conditions, from calm and sunny to hard rain and snow. These will impact on your driving performance, and you must keep an eye on the weather forecast.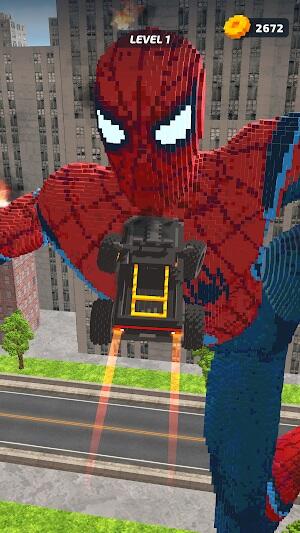 Simple Controls. This game is uncomplicated, and you can easily get the hang of it. The controls were designed for players of all skill levels, ensuring anyone picks it up and starts having fun immediately. Simple taps and swipes can help you destroy monsters at a breakneck pace.
Immersive Sound Effects. This game's authentic sound effects and bossy, impactful soundtrack ensure you feel like you're in the thick of it from start to finish. From the rev of your engine to the sound of a monster exploding, every audio aspect will keep you on edge.
System Requirements & Additional Information
This game is 123MB and is optimized to work 100% flawlessly on Android 7.0+. It is compatible with smartphones and tablets, giving you the flexibility to play it on a device that suits you.
Besides, this game is regularly updated to ensure you don't experience any glitches or performance issues. As such, you can expect to receive bug fixes and other updates regularly.
Proven Tips for Playing Master Demolition APK
Always keep a close eye on your surroundings and be ready to adjust quickly. Pay particular attention to the position of other vehicles on the road, as these can sometimes make it difficult to navigate through tight spaces.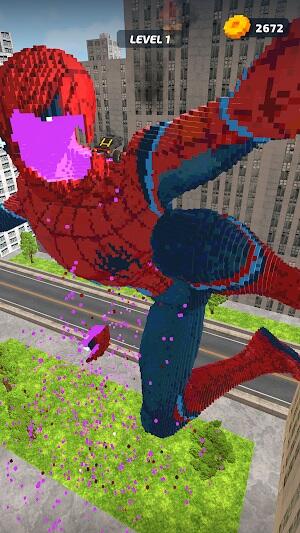 Stay focused at all times and take your time when targeting monsters or navigating tricky terrain. Hitting the right spot and maintaining a steady speed are both critical factors in your success.
Use power-ups to your advantage, especially when running low on health or energy. These can help you take down even the toughest monsters more quickly and easily.
Always be ready to upgrade your truck and skills as new obstacles and enemies are constantly being introduced to the game. This will help you keep up with the changing conditions on the road, allowing you to stay one step ahead of your competitors.
Monster Demolition MOD APK Download
If you want to avoid the bottlenecks of the original game, download Monster Demolition MOD APK for Android. This MOD offers these benefits:
Monster Demolition MOD APK Unlimited Money. With this MOD, you will enjoy all the game's features and play at your pace without worrying about running out of resources or being stuck with an underpowered truck.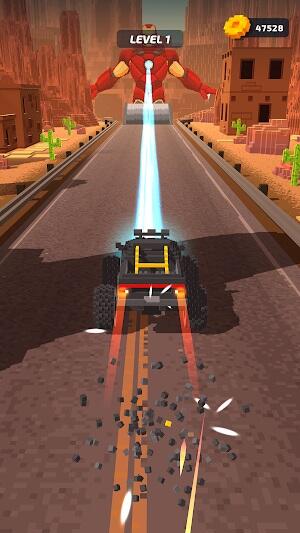 All Vehicles Are Unlocked. In the original game, players are required to unlock vehicles by earning points or completing tasks. This can be a time-consuming process and can sometimes feel frustrating. With this MOD, you can skip these requirements and immediately use any vehicle you choose.
No Ads. This MOD also removes all advertising from the game, allowing you to enjoy an ad-free experience.
Conclusion
Monster Demolition APK is a fun and challenging driving game that requires both speed and precision to be successful. You will use your truck to navigate through tight spaces and destroy challenging monsters along the way.
It features pixelated graphics highlighting the game's retro aesthetic and immersive sound effects to draw you further into the action. To get the most out of this game and reach new heights in your driving skills, download its MOD.