Download Tuning Club Online MOD APK + OBB Unlimited money Latest version and enjoy real-time racing. You can tune up your car, improve its performance and make it look great!
Information of Tuning Club Online
| | |
| --- | --- |
| Name | Tuning Club Online |
| Updated | |
| Compatible with | Android 4.1+ |
| Last version | 2.2860 |
| Size | 101.94 Mb |
| Category | Racing |
| Developer | Two Headed Shark |
| Price | Free |
| Google Play Link | |
| MOD | Unlimited money |
Tuning Club Online is a racing car simulator game with multiple tuning options. It allows you to create your racing car and compete against others in real-time multiplayer races.
The game features a large number of cars to choose from as well as plenty of customization options. You can upgrade your car's engine, suspension, tires, and more. You can also add new parts to your car and make it look unique.
If you want a car that will give you 100% control of the gameplay, download Tuning Club Online APK for Android. The game works with all Android 4.1 and above devices.
Why Tuning Club Online Game is Special
Tuning Club Online offers high customization that you're not likely to find anywhere else. It allows you to decide how your car will look and perform on the track.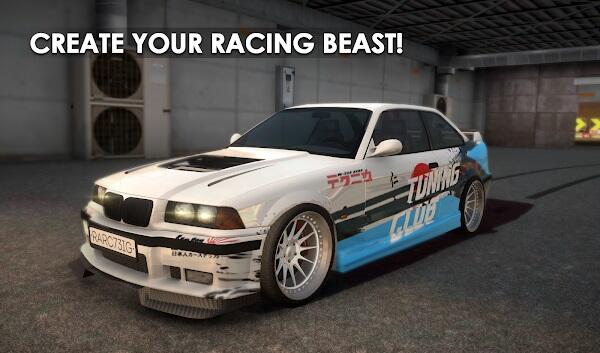 The game also features a unique damage system. When you crash your car, the damaged parts will be visibly deformed.
By the time you're through with this game, you will have created a car that is truly your own. You will also have learned a lot about car tuning and how it can affect a car's performance.
As such, the car is not just about having fun! It also gives you a shot in the arm, especially on car mechanics. This is a valuable skill that can be used in real life.
How to Play Tuning Club Online Game
Tuning Club Online offers phenomenal racing challenges that are fast-paced, challenging, and extremely addictive! You will start by tuning your car to perfection, ensuring you create an unbeatable racing beast.
After that, you will put your skills to the test by racing against other players. There are different types of racing you can undertake, including drifting, dragging, and circuit racing.
Each race will offer different challenges, and you will need to use your tuning skills to adapt to the conditions. The better you tune your car, the easier it will be to win races. For example, a car for drifting requires a powerful front engine with rear-wheel drive.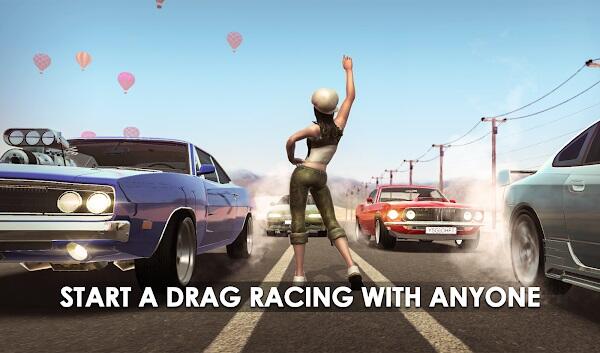 You must take into account the weight of your car and its aerodynamics. A lighter car will be more nimble but less stable, while a heavier car will be more durable but harder to control. Choose wisely and tune your car accordingly to win each race!
Different Modes with Dynamic Challenges
This game was built for fun and thrill. There is no room for boredom whatsoever. It incorporates several modes, including:
Free Ride. This mode allows you to explore the race tracks at your own pace. You can use this mode to practice your driving and perfect your car's tuning. You can chat with your friends in this mode and exchange tips and tricks.
Speed Race. This is the mode for players who want to put their foot down and race against others. You will need to be at the top of your game to win. The tracks in this mode are more challenging, and the competition is stiffer.
Drift Mode. In this mode, you will need to drift around tight corners. This is a challenging mode that requires precise control of your car. You must master the art of drifting to win.
Crown Mode. This is the ultimate mode for the best of the best. In this mode, you will race against other players in a bid to become the Tuning Club Online champion. The tracks in this mode are longer and more difficult.
Bomb Mode. Here, you should never let any of your competitors catch you. Always ensure you are in the lead, and bombard your opponents with obstacles.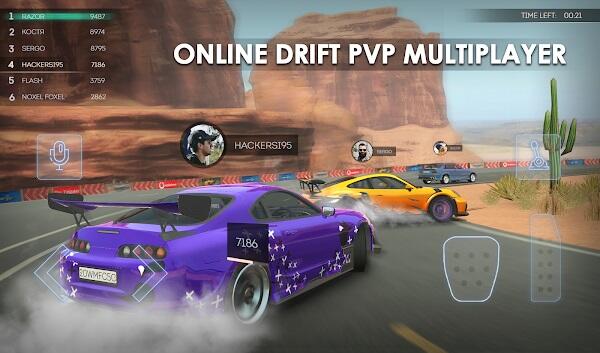 In each of these modes, you will be pitted against different challenges. You must be creative in your approach and use your car's tuning to your advantage.
Build a Powerful Engine
This game allows extreme engine tuning. You can fine-tune your engine to get the most power possible. There are different types of engines you can choose from, and each offers its own set of advantages and disadvantages.
You must carefully consider the type of racing you will be doing before choosing an engine. A powerful engine is not always the best option. It might be too powerful for some tracks, making your car hard to control.
You must also consider the weight of your car when choosing an engine. A heavier car will need a more powerful engine to achieve good acceleration.
Besides choosing the engine, you should modify it to suit your needs. Here are some of the engine customization options available:
Combine Rare Parts. You can combine different parts with unique features and abilities. This will yield a more powerful engine with enhanced performance.
Add Parts to Strengthen Horsepower and Torque. You can add a piston, camshaft, crankshaft, flywheel, and any other part you may deem necessary.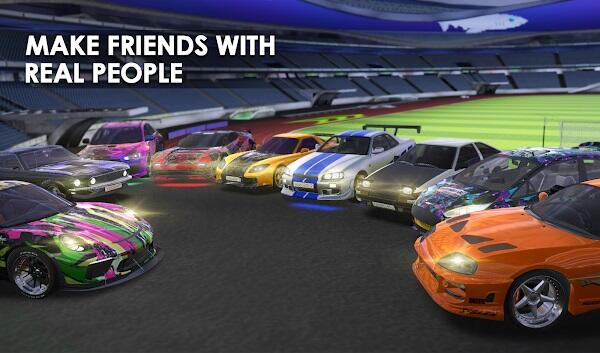 Change Suspension, Offset, and Camber. This tuning is necessary, especially when going offroad or circumventing obstacles. Always ensure your car's suspension can handle the terrain.
Install a Nitrous Oxide Kit. This will give your car a boost of speed for a short period. It is perfect for escaping pursuers or overtaking opponents.
Change Tires. The type of tire you use will depend on the surface you are driving on. There are tires for asphalt, dirt, snow, and other surfaces. Always ensure that your car has enough grip.
Customize Your Car's Visuals
This game also allows you to customize your car's visuals. You can choose from diverse colors, decals, and rims. You can also add spoilers and other body kits to give your car a unique look.
There are different visual customization options available, and you can use them to express your personality. You can make your car look aggressive, sporty, or even cute. It all depends on your taste.
Tuning Club Online MOD APK Download
The original game offers in-app purchases ($2.49 - $39.99 per item). If you want to circumvent these, you can download the Tuning Club Online MOD APK Unlimited Money.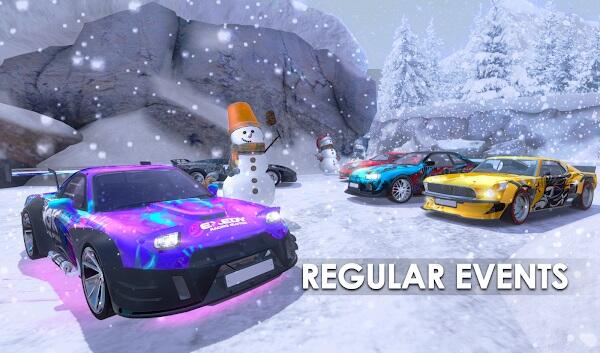 This version will give you access to all the game's premium benefits. You will have unlimited money to spend on car upgrades, visual customization, and more.
The Tuning Club Online MOD APK 2023 is also ads-free. You can enjoy the game without having to endure annoying pop-ups and banners.
Conclusion
Tuning Club Online is an addictive racing game that offers a unique blend of customization and gameplay that is hard to find in other games. It is perfect for players who want a challenge and are not afraid to get creative in their approach.
With the Tuning Club Online MOD APK for Android, you can enjoy all the game's features without worrying about in-app purchases. You will also have an ads-free gaming experience.